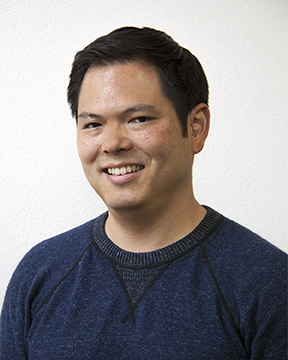 Specialty area(s)
Urban Education, Multicultural Education, Middle Level Education, Social Justice Education, Social Studies/Civic Education, Critical and Poststructural Race Theories, Sociocultural Theory, Education Ethnography, Grounded Theory
Brief biography
For seven years Dr. Kawai taught seventh and eighth grade at a public middle school in Illinois. During his tenure, he taught American History, language arts, reading, algebra, and served as a curriculum writer and head of the school's socioemotional curriculum. He also spent three summers teaching classes on political engagement and social change to middle/high school students in Chicago and served as an instructional coach to pre-service middle school teachers who teach students from diverse contexts in Greater Boston. He holds a B.A. in Elementary Education from the University of Illinois in Urbana-Champaign; an Ed. M. from the Harvard Graduate School of Education; and a Ph.D. in Curriculum and Instruction from Penn State University.
He serves as the Campus Climate Faculty Fellow during the Fall of 2017.


Current courses at UWL
EDS 203: School and Society
EDS 206: Multicultural Education (online)
EDS 492: Student Teaching Seminar

Dr. Kawai is a 2016 Eagle Teaching Excellence Award Winner.
Education
B.S. University of Illinois, Urbana-Champaign - Elementary Education
M. Ed. Harvard Graduate School of Education - School Leadership
Ph. D. Pennsylvania State University - Curriculum and Instruction
Teaching history
EDS 203: School and Society
EDS 206: Multicultural Education
EDS 492: Student Teaching Seminar
EFN 705: Human Differences in School and Society
Professional history
Middle School Teacher
Middle School Instructional Coach
Research and publishing
Dr Kawai does ethnographic work in urban schooling contexts with a focus on youth narratives of/experiences with discipline, punishment, and resistance in K -12 schools.

Dr. Kawai's areas of expertise include racial and social justice education, civic and social studies education, and middle level pedagogy.

Dr. Kawai has published in peer-reviewed journals such as: Theory and Research in Social Education; Social Studies and the Young Learner; and Cases in Educational Administration. He has authored book chapters on civic education in Mitra & Serriere's forthcoming book, Civic Education in the Elementary Grades: Promoting Student Engagement in an Era of Accountability and Libresco, et al.'s book, Exemplary Elementary Social Studies.
Roi Kawai's office hours
Tuesday
noon to 1:30 p.m.
or by appointment
Wednesday
2 p.m. to 3:30 p.m.
or by appointment