Profile for Rick King Quale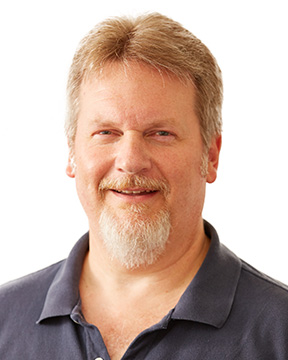 Contact me
Rick King Quale
Lecturer
Communication Studies University of Wisconsin-La Crosse
Specialty area(s)
Public Speaking, Small Group Communication, Organizational Communication
Brief biography
I grew up in south Minneapolis, and lived there until I adopted the "gypsy" lifestyle of becoming a pastor's spouse. Subsequently, my wife, Debbie and I have lived in: northeast Minneapolis, Rochester, Stewartville, Lake Crystal, and now Caledonia, all in Minnesota. We have two sons, Ben - who holds a B.A. in Music from Luther College and an M.M. in Vocal Performance from the University of Minnesota, and A.J. - who holds a B.S. in Business Administration from Winona State University.
I have been a church camp counselor; a youth baseball and basketball coach; an actor, director, and playwright in community theatre; and a softball player, coach, and President of Softball Operations (honorary title).
Since 1990 I have been an American Sign Language (ASL) interpreter.
Current courses at UWL
CST 110 Communicating Effectively
Education
M.S. (2012) Minnesota State University, Mankato - Communication Studies with a focus in Organizational Communication
Graduate Certificate (2011) Minnesota State University, Mankato - Professional Communication
B.A. (2009) Minnesota State University, Mankato - Major: Communication Studies, Minor: English with Creative Writing emphasis
A.A.S. (1991) St. Paul College and Inver Hills Community College (conferred jointly) - American Sign Language Interpreting
Career
Teaching history
Minnesota State University, Mankato, Communication Studies Department:
CMST 102 Public Speaking
CMST 100 Fundamentals of Communication
CMST 201 Small Group Communication
CMST 240 Special Topics: Small Group Communication Practicum
CMST 315 Effective Listening
SOCRATES Independent School District #636, North Mankato, Minnesota:
American Sign Language I, taught by Interactive Television (ITV) to students in Cleveland, Minnesota and LeSueur, Minnesota
Professional history
Professional Freelance Sign Language Interpreter for 30 years.
Community Services Program Specialist with Deaf & Hard of Hearing Services Division, Department of Human Services, State of Minnesota for 14 years.
Adjunct Faculty member and Graduate Teaching Assistant at Minnesota State University, Mankato for 5-1/2 years.
Rick King Quale's office hours
Monday
1 p.m. to 3 p.m.
or by appointment
Wednesday
1 p.m. to 3 p.m.
or by appointment