Profile for Rachyl Stephenson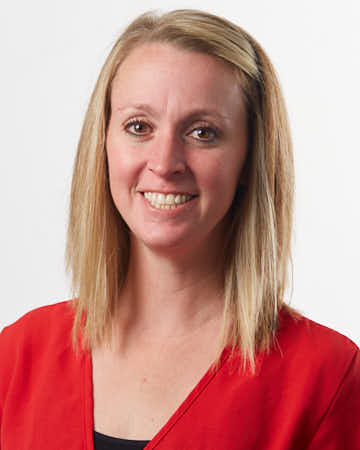 Contact me
Rachyl Stephenson
Assistant Professor
Exercise & Sport Science University of Wisconsin-La Crosse
Specialty area(s)
Assessment, Dance, and Social Emotional Learning are my topics of passion, but enjoy anything related to physical education as a profession.
Current courses at UWL
ESS 752 - Assessment of Physical Education and Athletics
ESS 420 - Secondary Methods and Field Experience II in Physical Education
ESS 363 - Teaching Dance in Physical Education
Education
Undergraduate degree - University of Illinois Urbana-Champaign (2009)
Master's degree - Concordia University - Chicago (2014)
Doctoral degree - University of Texas Austin (2019)
Career
Teaching history
ESS 212 - Teaching Fundamental Movement Skills in Physical Education
ESS 261 - Teaching Educational Gymnastics in Physical Education
ESS 759 - Analysis and Supervision of Physical Education
ESS 771 - Current Issues in Physical Education
Professional history
I achieved my undergraduate degree in Kinesiology from the University of Illinois Urbana-Champaign with an emphasis in physical education and health education, as well as a coaching endorsement. Later on I got my license in driver education through Greenville. I earned a masters degree in Teacher Leadership at the University of Concordia in Chicago. During that time I taught physical, health, and driver education at a few different high schools in the Chicagoland area of Illinois. Before leaving to earn my PhD at the University of Texas Austin, I also held an administrative position for a year. Within my years of teaching, I was fortunate to teach a wide variety of curriculum to freshman through seniors in high school, as well as coached multiple sports. I am now in my third year at UWL serving as the Graduate Program Director for Physical Education Teaching, along with a professor in both the graduate and undergraduate (Physical, Adapted, and School Health Education [PASHE]) programs.
Rachyl Stephenson's office hours
Remote office hours offered: Remote or in person office hours can also be scheduled by appointment.