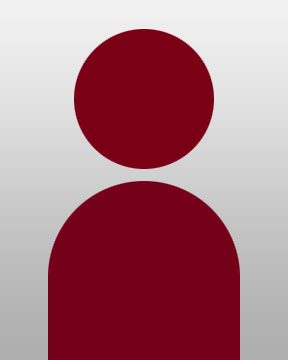 Specialty area(s)
Digital and Visual Cultural Theory; Rhetoric, Writing, and Technology; Contemporary Literature and Film;
Current courses at UWL
English 333: Introduction to Rhetoric and Writing Studies ("Rhetorical Theory in a Post-Truth World")
English 497: Senior Seminar ("Rhetoric Unbound: Technology and Writing in the (Post)Human Era")
Education
Ph.D. in English, University at Albany, SUNY (2008)

B.A. in English, Hofstra University (1996)
Teaching history
English 110: College Writing I ("Global Americas")
English 200: Literature and Human Experience ("The Networked Life")
English 200: Literature and Human Experience ("Living in 'Apocalyptic' Times")
English 303: College Writing II ("Analyzing the Signs of Life")
English 304: Writing in the Arts and Humanities ("Writing in the Posthumanities")
English 311: Critical Theory ("Subjects/Texts/Things")
English 327: Publishing in a Digital Age
English 333: Introduction to Rhetoric and Writing Studies ("Rhetorical Theory in a Post-Truth World")
English 413: Writing Portfolio ("Memory, Archive, History")
English 497: Seminar in Rhetoric and Writing Studies ("Android Rhetoric")
English 497: Senior Seminar ("Rhetoric Unbound: Technology and Writing in the (Post)Human Era")
Research and publishing
Recent Books:

Human all too (Post)Human. Co-Editor. Lexington Books, June 2016.

The Digital Condition: Class and Culture in the Information Network. Fordham University Press, 2011.

Recent Essays:
"When Left Theory 'Leaves Behind the Dream of a Revolution': Class and the Software Economy" in Media and Class: TV, Film, and Digital Culture. Edited by Andrea Press and June Deery. Routledge, 2017.
"Introduction: After the Law of Value is 'Blown Apart': Labor as Value in the Contemporary" in the minnesota review. 87 (2016).
"Gaming Labor: Class, Video Games, and the 'General Intellect'" in the minnesota review. 87 (2016).

"Ghostly Objectivity: Commodity Fetishism, Animated Monsters, and the Posthuman Object" in Human all too (Post)Human. Edited by Cotter et. al. Lexington Books, 2016.

"Giorgio Agamben's 'Cenobitic Communism' and the Limits of Posthumanism" in International Critical Thought. 5.1 (2015).

"Posthuman 'Visions' and the (Un)Seeing of Class" in Stories in Post-Human Cultures. Edited by Adam L. Brackin and Natacha Guyot. Inter-Disciplinary Press, 2013.

"The Daydreams of iPod Capitalism" in Post Industrial Society (4 Volumes). London, UK: Sage Publications, 2010.

"The 'Open' Ideology of Digital Culture" in Transforming Culture in the Digital Age. Tartu, Estonia: Estonian National Museum, Estonian Literary Museum, University of Tartu, 2010.

Recent Presentations:
"Composing the Nonhuman: Class and Vitalist Rhetoric," CCCC Annual Convention. March 17, 2017. Portland, Oregon.
"The Speculations of Capital: Class, Critique and Posthumanism," MLA Annual Conference. January 6, 2017. Philadelphia, Pennsylvania.
"On The Digital Condition," The Chinese Academy of Social Sciences. June 9, 2015. Beijing, China.
"On The Digital Condition," South Central University for Nationalities, June 4, 2015. Wuhan, China.
"Commodity Fetishism and the Posthuman Object." PCA/ACA Annual Conference. April 19, 2014. Chicago, Illinois.
"Posthuman 'Visions' and the (Un)Seeing of Class." 8th Global Conference: Visions of Humanity in Cyberculture, Cyberspace and Science Fiction. July 19, 2013. Oxford, United Kingdom.
"The Spontaneous Ideology of Systems: Posthuman Specificity and Class Totality." Society for Literature, Science, and the Arts. September 29, 2012. Milwaukee, Wisconsin.
"Gaming Ideology: Labor and Class in the 'Ludo Economy'." Class/Aesthetics/Worlds Conference. October 15, 2011. Minneapolis, Minnesota.
"The 'Posthuman' Eye: Class, Ethics, and the Digital Image." Versatile Image: Photography in the Era of Web 2.0 Conference. June 24-26, 2011. Sunderland, England.