Profile for Shelley Hay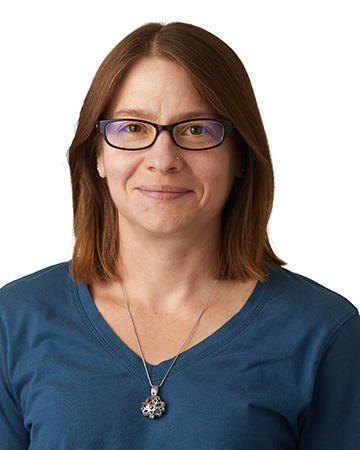 Contact me
Shelley Hay
Associate Professor
Global Cultures & Languages University of Wisconsin-La Crosse
Specialty area(s)
19th- and 20th-century German literature and philosophy, intermediality (music and language), pedagogy and pop culture, assessment in the foreign language classroom
Current courses at UWL
GER 102
GER 202/GERM 212 (UWL/UWRF/UWSP)
GER 311
Education
Ph.D. Germanic Languages and Literatures - University of North Carolina at Chapel Hill
M.A. Germanic Languages and Literatures - University of North Carolina at Chapel Hill
B.A. in Philosophy and B.A. in German - University of Virginia
Career
Teaching history
GER 101: Elementary German I
GER 102: Elementary German II
GER 201: Intermediate German I
GER 202: Intermediate German II
GER 300: Advanced German
GER 311: Conversation and Composition
GER 320: German Civilization 1871-Reunification
GER 321: German Civilization 1989-present
GER 327: Grammar review
GER 328: Short stories
GER 329: Reporting and Publishing the News in German
GER 330: German Conversation and Phonetics
GER 351: Films in German
GER 398: German Thinkers and Popular Culture
GER 399: German Literature in Translation
GER 403: Studies in German Literature
GER 498: Independent Study
Research and publishing
Rosen, Lauren; Hay, Shelley; Maeda, Magara; Pell, Sandrine and Roberts, Natalia. "How Reflective Practice Informs Blended and Online Language Instruction." In Effective Online Language Teaching in a Disruptive Environment (2021): 41-65.
Hay, Shelley and Xu, Hongying. "EPortfolios for Assessment Purposes in the Foreign Language Classroom: A Project Outline." In Materialien Deutsch als Fremd- und Zweitsprache. Eds. Sandra Ballweg and Bärbel Kühn Vol. 102 (2019): 131-146.
Hay, Shelley. "Metaphysical Mirroring: The Musical Structure of Society in Thomas Mann's Doktor Faustus and Hermann Hesse's Das Glasperlenspiel." German Studies Review. 41.1 (2018): 1-17.