Profile for Seth King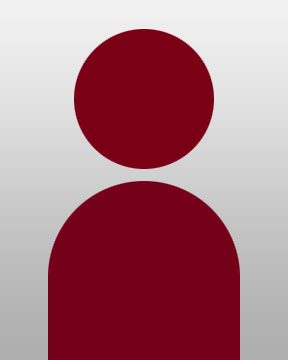 Contact me
Seth King
Professor
Physics University of Wisconsin-La Crosse
Specialty area(s)
Materials Science and Characterization, Semiconductor Processing, Elemental Spectroscopy, High-resolution Imaging, X-ray Diffraction
Brief biography
I am a materials scientist specializing in the development, growth, and characterization of novel oxides for photovoltaic, optoelectronic, and photocatalytic applications.
Education
Ph.D. Physics UW - Milwaukee (2009)
B.S. Physics UW - Eau Claire (2003)
Career
Professional history
Associate Professor - Physics
(2015 - Present)
Assistant Professor - Physics
(2009 - 2014)
Adjunct Assistant Professor - Chemistry and Biochemistry
(UW-Milwaukee) (2014 - Present)
Kudos
awarded
Lee Baines and Markus Mika, both Biology; Linda Dickmeyer, Communication Studies; Darci Thoune, English; Naghmeh Gheidi, Exercise & Sport Science; Daniel Bretl, Microbiology; Kamilo Lara, Military Science, ROTC; Seth King, Physics; Brian Kumm-Schaley, Recreation Management & Therapeutic Recreation; and Jane Brannan, Veteran Services; received a UWL Challenge Coin at the Stole & Recognition Ceremony on Friday, May 6 in La Crosse, WI. Students presented a challenge coin to the staff or faculty member of their choosing in recognition of the impact the staff/faculty had on their academic career. Challenge Coins are an enduring military tradition. Military Commanders often give a coin to service members as a mark of camaraderie or to recognize hard work and excellence. They are intended to instill unit pride, improve esprit-de-corps, and serve as a reward for a job well done. A challenge coin signifies the person went above and beyond in their duties.
Submitted on: May 6
published
Sujat Sen, Chemistry & Biochemistry and Seth King, Physics, co-authored the article "Control of Texture and Morphology of Zinc Films through Pulsed Methods from Additive-Free Electrolytes" in ChemistrySelect published on May 25 by European Chemical Society Publishing (Wiley). Student co-authors include Lee Fuller, Jason Martin and Yuanman Ma.
Submitted on: June 11, 2021