Profile for Samuel Scinta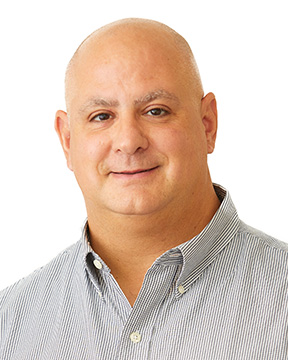 Contact me
Samuel Scinta
Lecturer
Political Science Public Admin University of Wisconsin-La Crosse
Specialty area(s)
American government; Political theory; American political history and thought; Judicial process and policy.
Brief biography
After receiving my law degree, I worked as a public finance attorney for several years.
I worked for over twenty years as an editor at Fulcrum Publishing, and served as Publisher and President for a decade, focusing on free expression and civic engagement. During my tenure as Publisher, Fulcrum became one of the leading publishers of Native American books in the nation, specializing in social and political matters, and also developed a book series on contemporary political issues. I returned to Fulcrum as Publisher in 2021.
In 2015, I founded IM Education, Inc., an education non-profit focused on critical thinking and civics. In 2021, I created Rebuilding American Civics, a community civics education program dedicated to civil discourse.
I have taught at UWL for over 10 years, and have also taught Political Science and Civics at Viterbo University.
Current courses at UWL
POL 101: American National Government
POL 251: Introduction to Political Theory
Education
JD, University of Denver College of Law
BA-Political Science and International Relations, Yale University
Career
Teaching history
POL 101: American National Government
POL 251: Political Theory
POL 305: American Political Parties
POL 306: Judicial Process and Policy
POL 350: American Political Theory