Profile for Salvatore Skare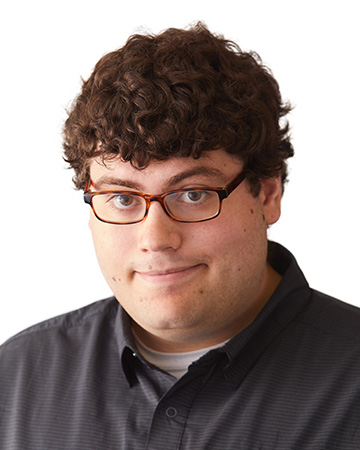 Specialty area(s)
• Extensive experience with backend web development, including Python/Flask, LAMP
and C#/MSSQL stacks
• Experience with frontend development using JavaScript, JQuery, and Angular
• Experience with Optimizely EpiServe CMS software
Brief biography
I am currently a full-stack web developer, working at the University of Wisconsin - La Crosse, where I also received my Bachelor's degree in Computer Science in 2019. My professional interests include a wide range of topics within computer science, ranging from microcontrollers and robotics to distributed computing and machine learning. I've been creating software since 2012, and love learning about new technologies and new ways of thinking about writing code.
Education
Bachelor of Science
University of Wisconsin – La Crosse, December 2019
Concentration: Computer Science
Minor: Physics with an emphasis in Astronomy
Kudos
designed
Salvatore Skare, iComm, designed a new and improved kudos submission form for "UWL Share".
Submitted on: Jan. 31, 2020
Important links