Profile for Tyler Gabbard-Rocha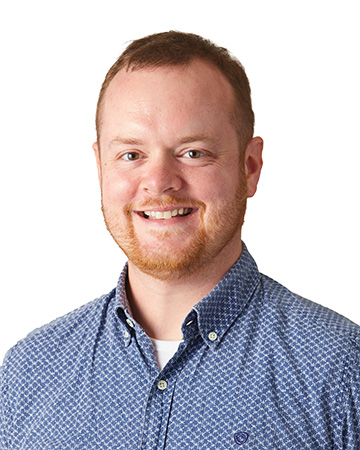 Contact me
Tyler Gabbard‑Rocha
Lecturer
Global Cultures & Languages University of Wisconsin-La Crosse
Specialty area(s)
Neurohumanities; Microrrelatos (Flash Fiction); 20th and 21st century Peninsular Spanish literature and media
Current courses at UWL
Spanish 103
Spanish 201
Spanish 202
Spanish 307
Spanish 333
Spanish 382
Education
PhD in Spanish Literature, Purdue University, 2020
MA in Spanish, Saint Louis University, 2015
BA in Spanish, The Ohio State University, 2012
Career
Teaching history
Purdue University
Ivy Tech Community College
Saint Louis University
Research and publishing
I specialize in the "Neurohumanities," sometimes referred to as "cognitive literary studies." I research the way the mind interacts with fiction: how we're able to laugh, cry, fear, and feel love for people or events that do not exist, how fictional stories are often the better at conveying messages than direct communication, and the social effects of exposure to fiction. I conduct this research with Contemporary Peninsular Spanish media (20th and 21st centuries) such as microrrelatos, graphic novels, film, and more.
Articles published
"A Cognitive Approach to Sinister, Very Short Fiction in Casa de muñecas". Spanish and Portuguese Review 3.1, 2017, pp 87-98.
Peer-reviewed conference proceedings
"'Yo no puedo más': el cansado y deprimido caballero de la Mancha". Actas Electrónicas del Sexto Simposio Anual de Español. Madrid. 2016.
"Narrative and the Brain: Human Cognition Approach to Teaching Foreign Language Literature." Conference Proceedings INTED. Valencia. 2016.
Current projects
Monograph
"On the Development in Empathy through Exposure to Literature."
"The Prototype and the microrrelato" (under review)
"Feeling Arrugas: Embodied Cognition and the Graphic Novel" (under review)
"Empathy and the L2 Literature Classroom" (under review)
Tyler Gabbard-Rocha's office hours