Profile for Tara Nelson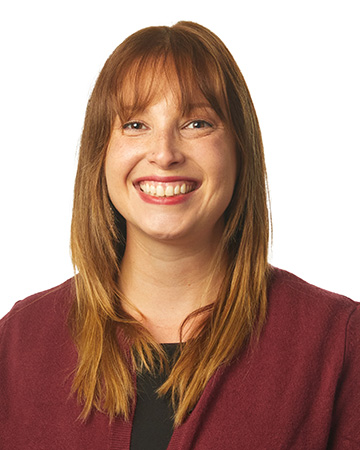 Contact me
Tara Nelson
Director, Ctr for Transform Justice
Ctr For Transformative Justice University of Wisconsin-La Crosse
Specialty area(s)
Campus climate
Indigenous student affairs
Higher education assessment
Brief biography
Tara has worked in higher education for over ten years. Her experiences include residence life, academic advising, Indigenous student support, grant writing, and institutional research with focuses on equity, diversity, and inclusion. Her scholarship focuses on campus climate that either affords or constraints sense of belonging, connection, and inclusion within academia.
Current courses at UWL
UWL 299
Education
Ph.D., North Dakota State University, Education
M.S., Minnesota State University Moorhead, Educational Leadership
B.S., University of Minnesota Morris, Liberal Arts for the Human Services
Kudos
published
Tara Nelson, Diversity & Inclusion, authored the article "Student Engagement in HyFlex Courses During the COVID-19 Pandemic" in Journal of College Student Development published on April 28 by Project Muse. The article aims to explore student engagement in HyFlex courses, a dual learning space composed of in-person and videoconference student class attendance, during the COVID-19 pandemic.
Submitted on: May 4, 2022
elected
Tara Nelson, Center for Transformative Justice, elected Indigenous Advisor for ACPA23. Her role is to advise the convention team on Indigenous needs in the convention space, serve as a liaison with Elders, and write the land acknowledgment for the convention.
Submitted on: April 26, 2022
Memberships & affiliations
[{"organization":"ACPA-College Student Educators International","position":"Indigenous Advisor, 2023 Convention","url":"https://neworleans2023.myacpa.org/"}]
Tara Nelson's office hours