Profile for Vickie Sanchez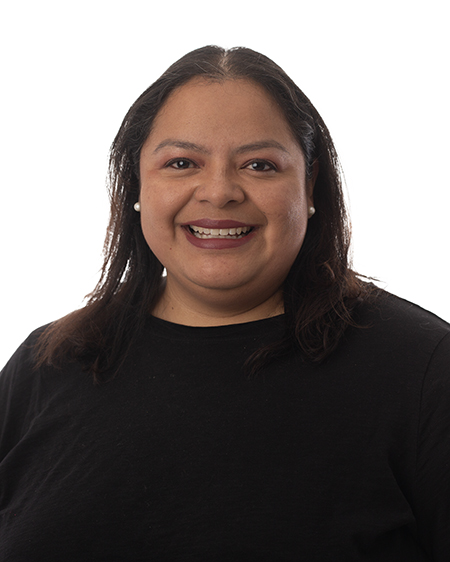 Contact me
Vickie Sanchez
Pronouns: She/Her/Hers
Multicultural Student Services Director
Multicultural Student Services University of Wisconsin-La Crosse
Specialty area(s)
Multicultural Student Organizations
Leadership & Career Development
Academic & Financial Retention
Intercultural Development
Brief biography
Vickie Sanchez is a Milwaukee-native, first-generation college student, and earned her master's degree in Student Affairs Administration from UWL. She brings 17 years of experience in student affairs with a focus in equity, diversity, and inclusion from two UW-campuses, UWL (2005-2011, current) and UW-Stout (2011-2022). Her higher education and multicultural experience is devoted to recruitment, retention, intercultural and program development for BIPOC students. She has extensive multicultural organization advising experience including Greek life affiliations. Vickie is a trained facilitator in Intercultural development and conflict styles. As director, she will utilize her intentional advising, program coordination, student centered focus, training in intercultural development and extensive EDI experience to create an environment where students feel heard, valued, and welcomed and to affirm students belong on-campus. In her free time, she enjoys antique and thrift shopping, cooking with new recipes, crafting, and leisure reading.
Education
BA Communication Studies, Winona State University
MS Ed. Student Affairs & Administration, University of Wisconsin La Crosse
Career
Professional history
2006-2011: Multicultural Admissions Counselor, University of Wisconsin-La Crosse
2011-2022: Multicultural Initiatives Manager, University of Wisconsin-Stout
2022-present: Assistant Director for Leadership, University of Wisconsin-La Crosse
Kudos
presented
Vickie Sanchez, Multicultural Student Services, presented as part of a "Mid-Level Panel Discussion" at ACPA - College Student Educator's International Annual Convention on March 28 in New Orleans. Vickie served on a panel giving insights about being in a mid-level position in higher education. Vickie utilized an equity and diversity lens when discussing how to retain and advocate for staff in higher education.
Submitted on: April 3