Profile for Wendi Bellar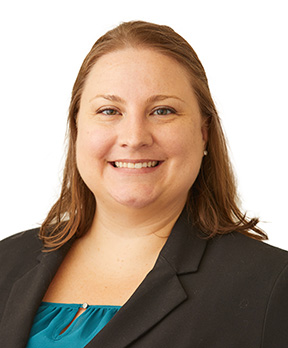 Contact me
Wendi Bellar
Assistant Professor
Communication Studies University of Wisconsin-La Crosse
Specialty area(s)
Media Studies, Mobile Communication, Digital Religion
Brief biography
I earned a Ph.D. from Texas A&M University in Communication with an emphasis in Telecommunication and Media Studies. I teach in the Media Studies emphasis area in the Communication Studies department. My research focuses on the intersection of mobile communication, digital culture, and religion. I currently study issues of identity and authority in the context of religious mobile applications.
Current courses at UWL
FYS 100 First Year Seminar
CST 377 Multimedia Production
CST 499 Senior Project in Communication Studies
Education
Ph.D. Texas A&M University, Department of Communication
M.A. Syracuse University, Newhouse School of Public Communications
B.A. West Texas A&M University, Mass Communication Print Media
Career
Teaching history
CST 498 Research Methods in Communication Studies
CST 378 Computer-Mediated Communication
CST 377 Multimedia Production
CST 371 Media Industries and Audiences
CST 271 Contemporary Media in Everyday Life
CST 110 Communicating Effectively
Research and publishing
Bellar, W. Cho, K.J., and Campbell, H.A. (2018). The intersection of religion and mobile technology. In Encyclopedia of Information Science and Technology, Fourth Edition 2018 (pp. 6161-6170). IGI Global
Bellar, W. (2016). Private practice: Using digital diaries and interviews to understand Evangelical Christians' choice and use of religious mobile applications. New Media & Society 19(1), 111-125. doi: 14614481664922
Campbell, H.A. & Bellar, W. (2015). Sanctifying the internet: Aish.com's use of the internet for digital outreach. In H.A. Campbell's Digital Judaism: Jewish Negotiations with Digital Media and Culture. p. 74. New York: Taylor & Francis.
Campbell, H.A., Altenhofen, B., Bellar, W. & Cho, K.J. (2014). There's a religious app for that!: A framework for studying religious mobile applications, Mobile Media & Communication 2(2). 154-172. doi: 10.1177/2050157914520846
Bellar, W., Campbell, H.A., Cho, K.J., Terry, A., Tsuria, R., Yadlin-Segal, A., Ziemer, J. (2013). Reading religion in internet memes. Journal of Religion, Media and Digital Culture, 2(2). 1-39.
Kudos
awarded
Wendi Bellar, Communication Studies, received the award for Top Paper at Central States Communication Association 2020 Conference on Friday, April 17 in Chicago, IL. The award is for Bellar's paper, "Authority Issues: How Catholic and Islamic Mobile Prayer App Developers Use Religious and Algorithmic Authority," and it was awarded by the Media Studies Interest Group of CSCA.
Submitted on: Jan. 27, 2020
Wendi Bellar's office hours
Remote office hours offered: Please email for a virtual meeting