Recreational Therapy
A page within Recreational Therapy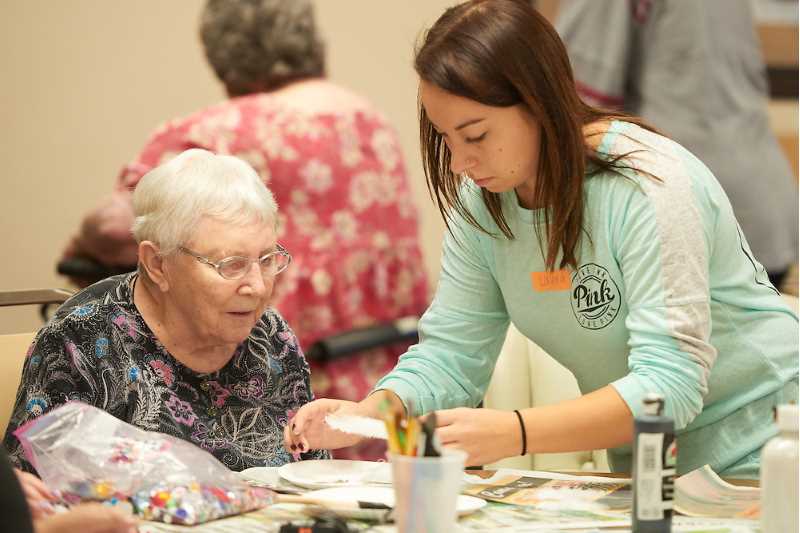 Student working with an elderly woman
The Master of Science in Recreational Therapy is a comprehensive program of study designed to prepare graduates for careers in the multifaceted field of recreational therapy. Our dual track curriculum serves two kinds of the students, the certified therapeutic recreation specialist (CTRS) seeking advanced training in recreational therapy as well as the student who wants to enter the therapeutic recreation profession by completing their masters degree. All students completing a masters at UWL meet all criteria for sitting for the national recreational therapy examination.
Please visit the websites that introduce you to the recreational therapy program, our graduate faculty, and the opportunities at the University of Wisconsin-La Crosse, then contact me at 608.785.8210 or kevans@uwlax.edu with additional questions.
Thank you for your interest,
Kate Evans, Ph.D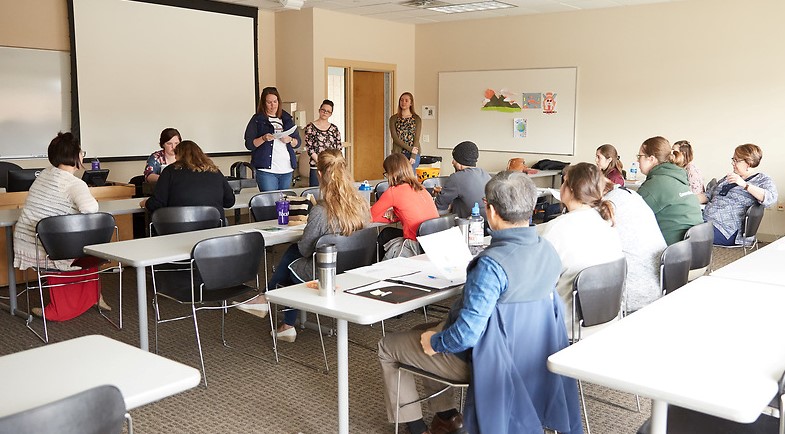 WTRA meeting
"The masters program was a blessing in disguise. It has helped me to strive to encourage individuals to increase independence, discover opportunities, and create a new journey through recreational activities. This program and the professors have encouraged me to reach for the stars when trying to grow as a professional and as a student. It has been an amazing experience!"
Jenny Happ, 2015 Graduate
"The Therapeutic Recreation graduate program is a wonderful experience that brings many pieces of a puzzle together to give students the best insight, experience, and learning possible. The professors are very knowledgeable and friendly, always working to improve and elaborate on the most up-to-date findings and techniques. I have thoroughly enjoyed my time so far as a graduate student and feel this experience will give me great guidance as I move into a future profession."
Jess Larson, 2016 Graduate
---
TR Grads in action
Graduate student, Sammy Petitte, recently gave a Tedx talk at TedxFondduLac on "Beatboxing as Therapy (And Other Impractical Career Choices)"