Community Focus
In addition to a strong scope and sequence, the UW-L School Psychology program places a strong emphasis on community involvement. Click here to see what other requirements the program recommends.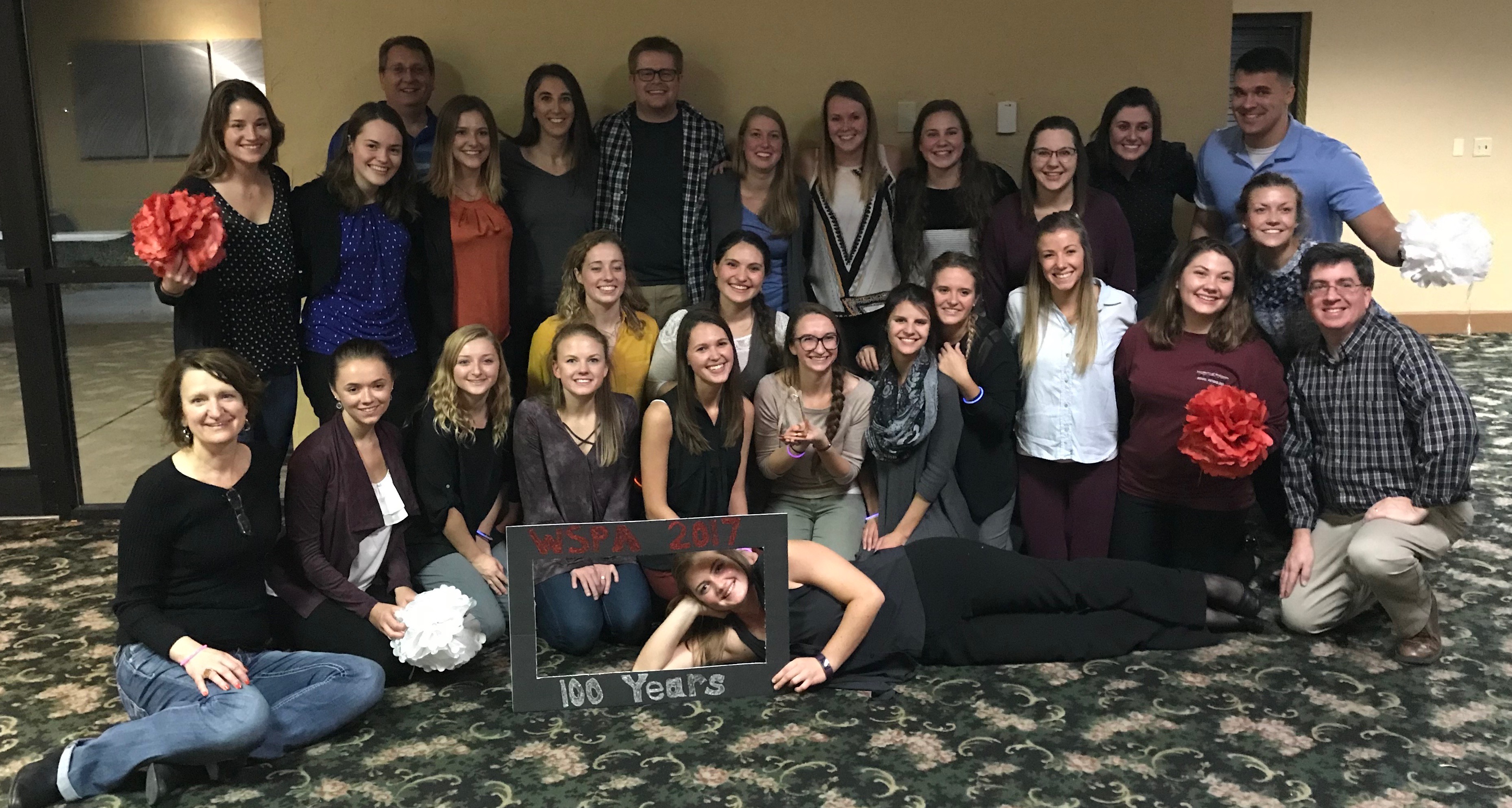 Program philosophy

expanding section
Program Statement
The graduate program in School Psychology offers an Education Specialist (Ed.S) degree in school psychology. The degree requires two years of full time study, one summer of study, a one year internship during the third year, and completion of an Education Specialist capstone activity. Successful completion of the 60 semester credit hour program leads to full licensure as a school psychologist in Wisconsin and most other states. Students earn a 30 credit hour Master of Science in Education degree before completing the remaining Education Specialist degree requirements.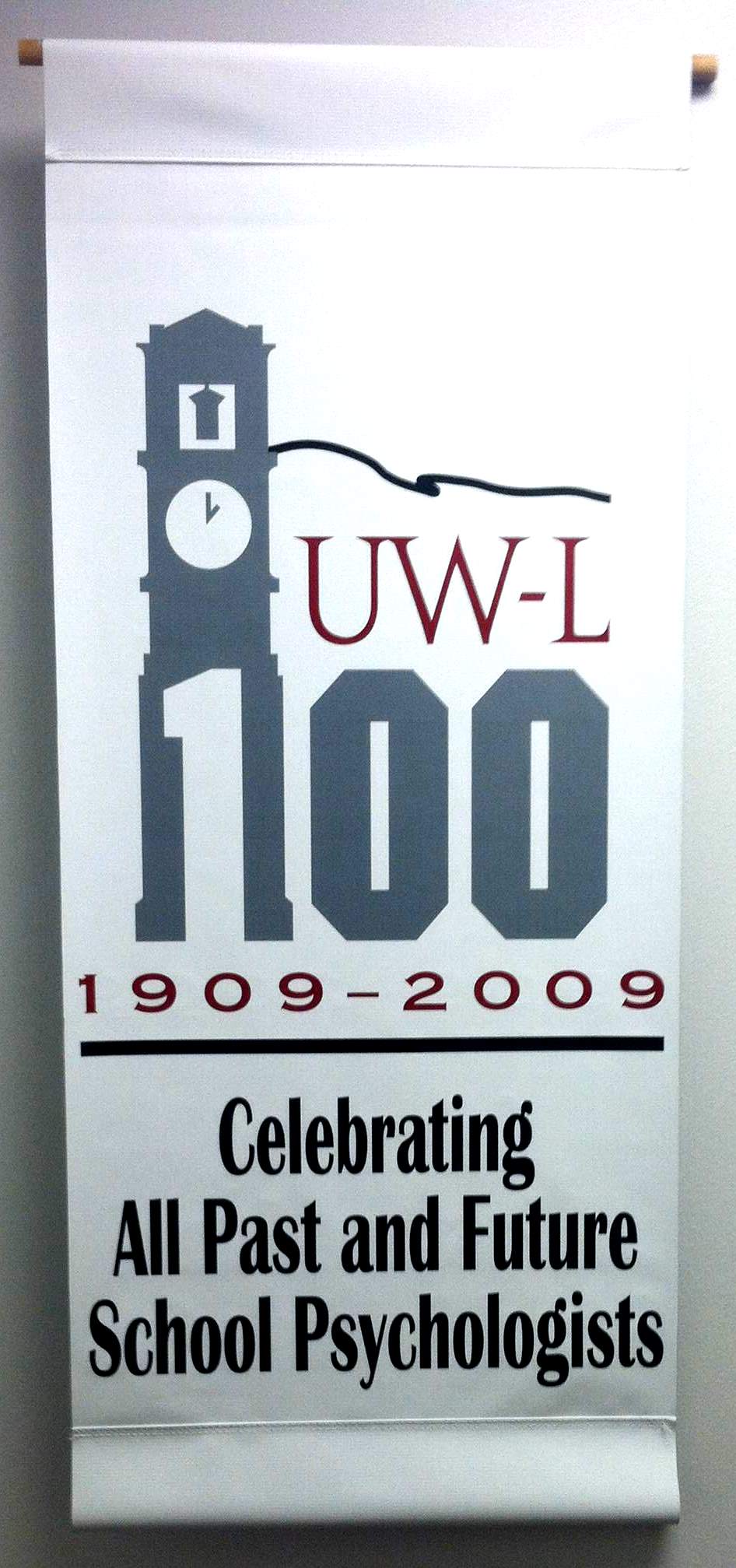 Goals
The purpose of the UWL school psychology program is to train school psychologists who will function in educational settings as advocates for children, pupil service providers, experts in the assessment of children, psychoeducational consultants who use effective problem-solving strategies, and experts in the design and delivery of effective psychological and educational interventions. Graduates of the program are employed in public schools or in educational agencies that serve public schools.
General Program Information
The UW-La Crosse school psychology program is part of the Psychology Department in the College of Liberal Studies. The program is approved by the Wisconsin Department of Public Instruction, and has full approval from the National Association of School Psychologists(NASP). Upon completion of all program requirements, students are eligible for certification as a Nationally Certified School Psychologist (NCSP).

The emphasis of the program is to prepare school psychologists who are effective teacher, parent, and school consultants. Along with consultation, graduate students are trained to provide effective interventions. The program also emphasizes a pupil services model which addresses the educational and mental health needs of all children, from early childhood through high school. The school psychology knowledge base includes areas of professional school psychology, educational psychology, psychological foundations, educational foundations, and mental health. To provide psychological services in educational settings, graduates of the school psychology program must also have considerable knowledge of curriculum, special education, and pupil services.

Another unique aspect of the UWL school psychology program is that graduate students are placed in local schools as early and as intensively as possible. During their second, third, and fourth semesters, students are at local school practicum sites two days per week. From the beginning of practica experiences, students are involved in actual casework. Over the next three semesters, they progress to near independent functioning in all school psychological practices. At practicum placements, students are under the direct supervision of experienced school psychologists. University practicum supervisors also observe practicum students at their school practicum sites. On campus, faculty and students meet individually and in small groups to review cases and activities students are working on at their practicum sites. During these school practica, students develop professional skills in assessment, consultation, intervention, counseling, and case management. Many of the core courses require projects which are completed in the schools during practica. By the end of these practica, students will have more than 700 hours of school experience. After completing all coursework at the University, students complete a 1200 hour internship at sites of their choosing.

Since the inception of the school psychology program, all of the students who have completed the program requirements have secured employment as school psychologists. Some graduates also go on to positions in educational administration or related fields.
Program sequence

expanding section
Fall

Winter

Spring

Summer

First Year

School Psychology: Role and Function

Orientation to
Supervised Practicum
in School Psychology
Academic and
Behavioral Interventions
Research and Program
Evaluation in the Schools
Psychoeducational
Assessment
Assessment of Personality
and EBD
Behavior Disorders in Children
Behavioral Assessment
and Management
Psychoeducational Consultation
and Collaboration
Thesis Proposal or Capstone
Introduction to Exceptional
Individuals
Human Relations in School
and Society
Instruction and Classroom
Management
Supervised Practicum I

Second Year

Early Childhood
Assessment
Advanced Clinical Skills
Counseling and Therapy
Methods
Psychoeducational Assessments II
Assessment and Instruction
of Children with Reading
Disabilities
Special Education and the Law
Specialist Thesis or Capstone
Specialist Thesis or Capstone/Case
Conceptualization
Supervised Practicum II
Supervised Practicum III

Third Year

Internship in School Psychology
Internship in School Psychology
Specialist Thesis
Specialist Thesis
Seq 1st Year: School Psychology: Role and Function