Posted 7:06 a.m. Thursday, May 25, 2023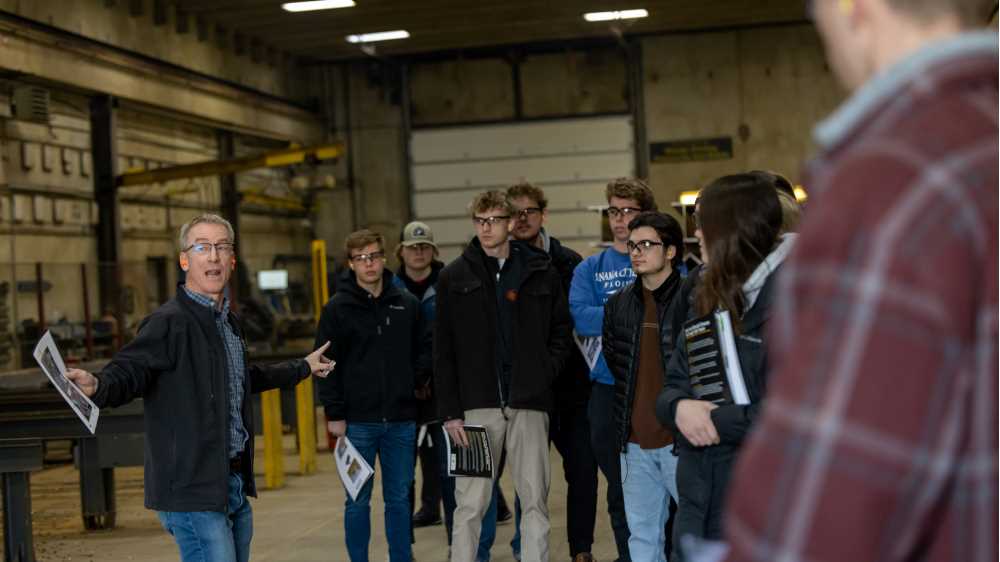 Students gain hands-on experience through partnership with Mid-City Steel
UW-La Crosse accounting students are gaining invaluable experience they could never obtain from a textbook.
Through UWL's Community Engaged Learning program, Assistant Professor Mehtap Eklund's cost accounting class (ACC 325) is offering financial guidance to Mid-City Steel, a La Crosse-based steel fabricator.
The partnership allows students to discover and address accounting challenges that often arise in the real world but are difficult to simulate in the classroom.
"Accounting education is one of the scholarly fields heavily connected with professional life," Eklund explains. "Community Engaged Learning enhances the educational experience for students by challenging them to solve real community issues while applying the knowledge gained in the classroom."
During the spring semester, students toured Mid-City Steel to gain a deeper understanding of the company's needs and manufacturing processes.
Paul Bagniefski, president of Mid-City Steel and a UWL alum, shared background about the business as well as his passion for working in the steel industry.
Once they were familiar with the company, the students analyzed data and developed an action plan for Mid-City Steel's decision-making on key issues.
"This whole experiential learning project provides learning the students would not get in a typical classroom environment," Eklund says, echoing Accountancy Department Chair Will Maas.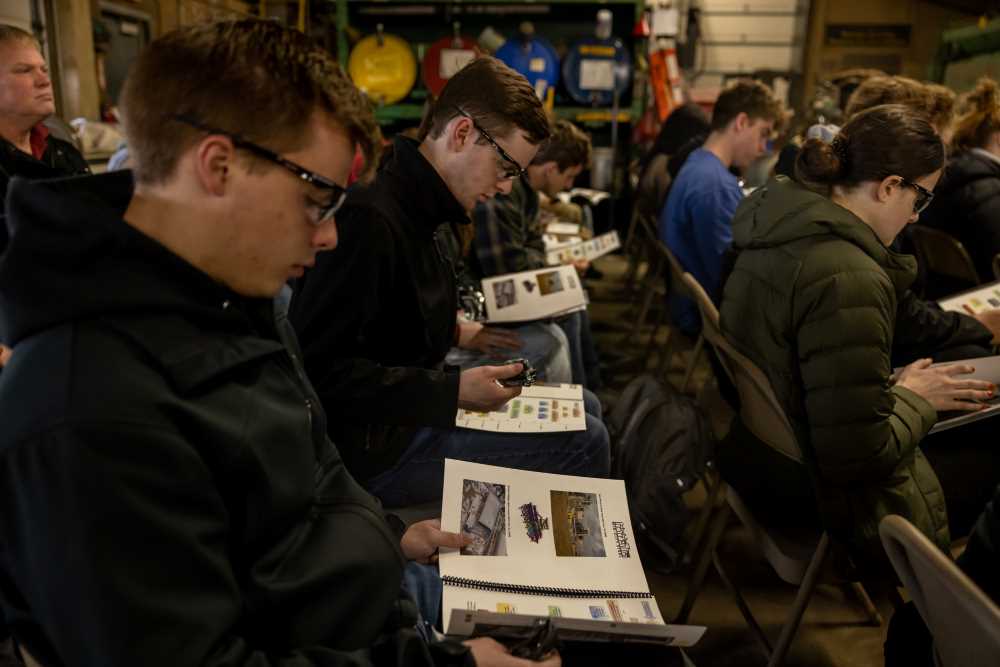 "During typical student assignments, they get straightforward data and assumptions from a textbook and are told to find the 'correct answer,'" he says. "Taking a tour of a company to understand the manufacturing processes and then working on actual data to make decisions requires a much more detailed analysis with many variables."
Students say they enjoyed the opportunity to get out of the classroom and see how skills they're developing on campus can help support a local business.
"I liked applying concepts from class to a real-world company and situation," says Katie Woletz, who's majoring in accountancy and finance.
Adds accountancy major Andrew Stehr: "The field trip put our learning into perspective, making me feel like what I was learning meant something."
Bagniefski, who earned his bachelor's degree in accountancy in 2006, says he was eager to partner with alma mater to create opportunities for students.
Higher education plays a key role in the La Crosse community, he notes, and partnerships like this can be mutually beneficial.
"Probably the biggest reason was to simply be involved in the students' education, no matter how big or small," he says. "Knowing we have positively impacted students in some way is extremely satisfying."
Through the class, students developed UWL Eagle Advantage competencies that are highly sought by employers. They also learned the importance of assisting in the community.
This aligns with the mission of the Accountancy Department and the College of Business Administration (CBA), and was supported by Eklund, Maas, Community Engagement Coordinator Lisa Klein and CBA Dean TJ Brooks.
Beyond the practical accounting experience, Eklund says it was inspirational for students to learn from someone who was once in their shoes, and who has gone on to find success professionally.
"In addition to the project details, Paul Bagniefski shared his amazing personal experiences in his professional life, which started as an accountancy student at UWL," Eklund says. "He emphasized the importance of having an accountancy degree from UWL and getting a CPA in his successful career path."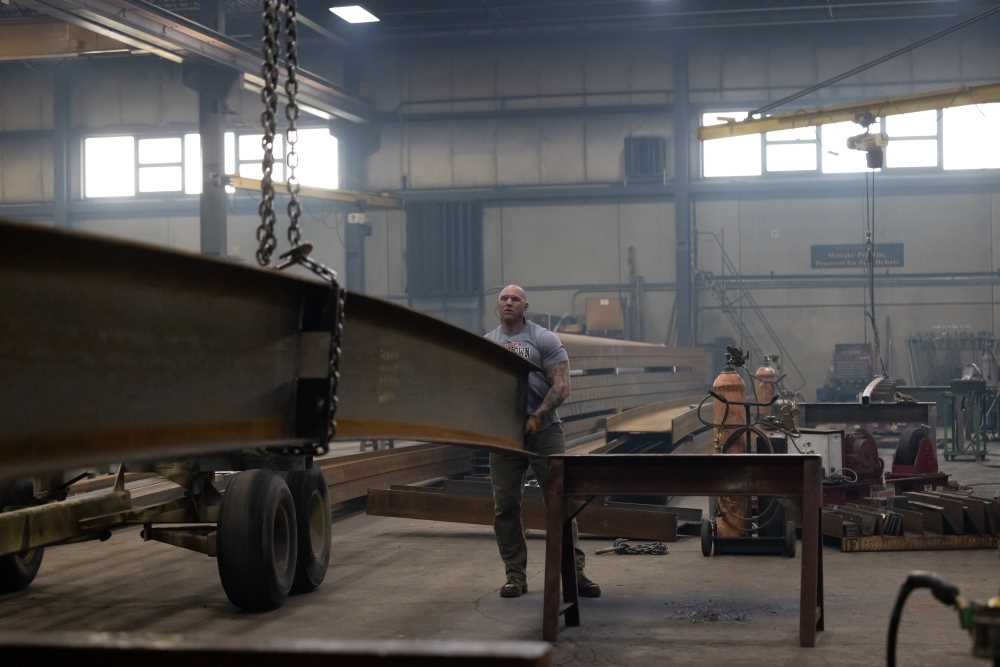 About the program
UWL's Community Engaged Learning program matches local businesses and organizations with faculty experts seeking real-world experiences and skill applications for their students.
Organizations can submit project ideas through the UWL Community Idea Exchange.
Faculty can apply to have their course designated for Community Engaged Learning.