The College of Business Administration is one of three colleges at the University of Wisconsin-La Crosse. The CBA consists of six academic departments and one non-academic department which is the Small Business Development Center.
Six of the college's seven academic programs are housed in an academic department except for the International Business program which is managed by the CBA International Business Advisory Committee (IBAC).
The college has approximately 2200 undergraduate students and is an active member of a fully online MBA program. It has a highly qualified instructional staff of over 60 individuals. The college maintains active collaborations within the region and community and with numerous educational institutions in Europe, Asia, and elsewhere. Additionally, the CBA has held AACSB accreditation for over 40 years which is less than 6 percent of business schools worldwide have obtained.
Purpose, mission, vision
The College of Business Administration's undergraduate and graduate (MBA) programs provide business education opportunities for students from across the state, the country, and the world. The undergraduate program primarily serves residential full-time students in a traditional campus learning environment. The MBA program was originally designed to serve working professionals in the region but has grown to accommodate international and domestic students who chose to attend on a full-time basis.
Purpose (Why we exist)*
"Our purpose is to have a positive impact on the development of students, businesses, and society".
Mission (How we will accomplish our vision)*
"Delivering academic excellence, career success, and community engagement through sharing new knowledge and creating enriching, interactive experiences".
Vision (What we want to become)*
"To be recognized as the leading business school among the region's comprehensive universities, driving positive change in students and society".
*Adopted by faculty on December 16, 2022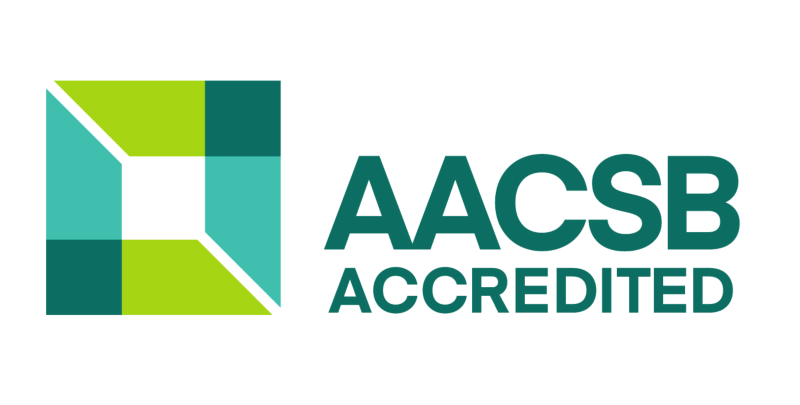 AACSB Accredited