Welcome Students! Our mission is to lead our students by delivering academic excellence, career success, and community engagement through sharing new knowledge and creating enriching, interactive experiences. The content below will help direct you to the information you desire on your education journey.
Academic Excellence Resources
Are you looking to declare a Major or Minor, or interested to know what is available in the CBA?
Use the button below to view all the academic programs that the CBA Offers at UWL.
Resources for Community Engagement
Looking to get involved in the CBA?
Visit our CBA student organizations page to see what you can get involved in.
Programs Available for CBA Students
Check out our Signature CBA Programs the programs!
The programs include Kwik Trip Integrated Core Program, Gordon Spellman Student Investment Fund, Eagle Sales Team/Competition, and CBA Study Abroad Programs.
Getting involved in a Signature CBA Program is a fantastic way to meet new people, expand your skills, and make the most out of your time at UWL.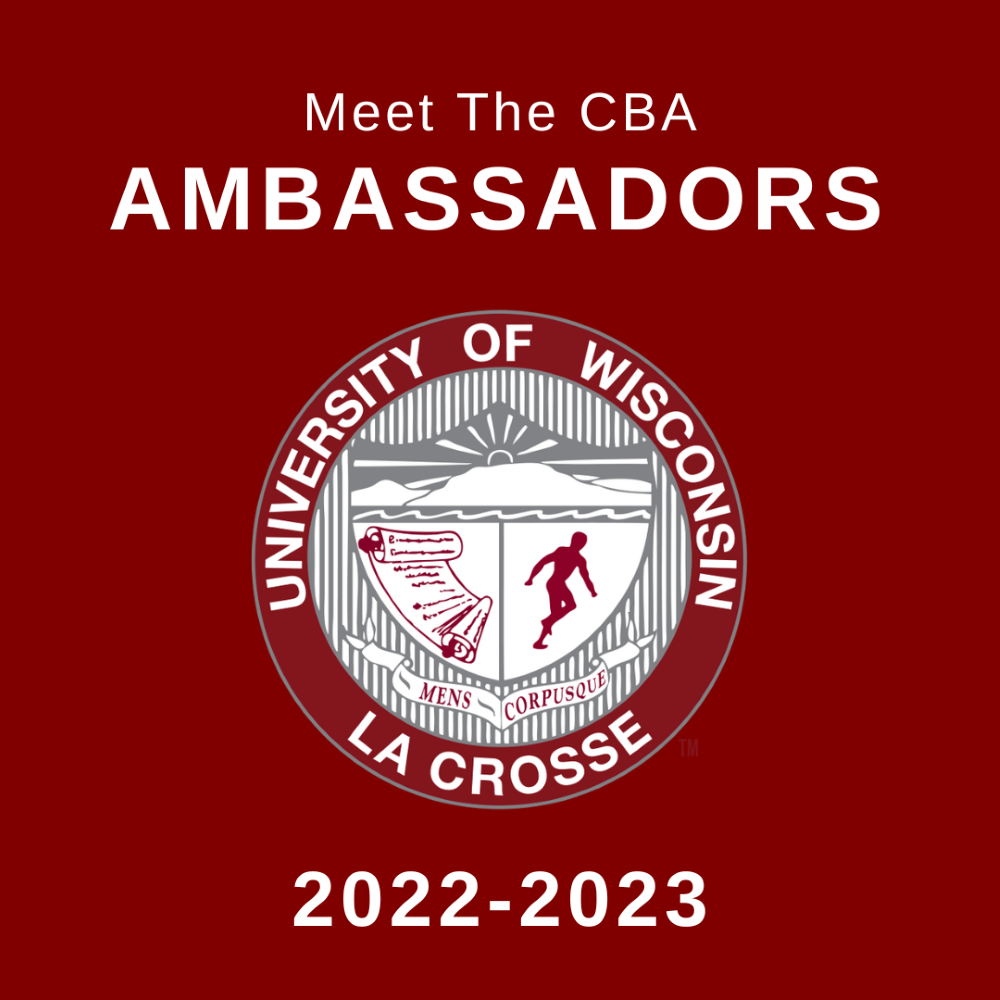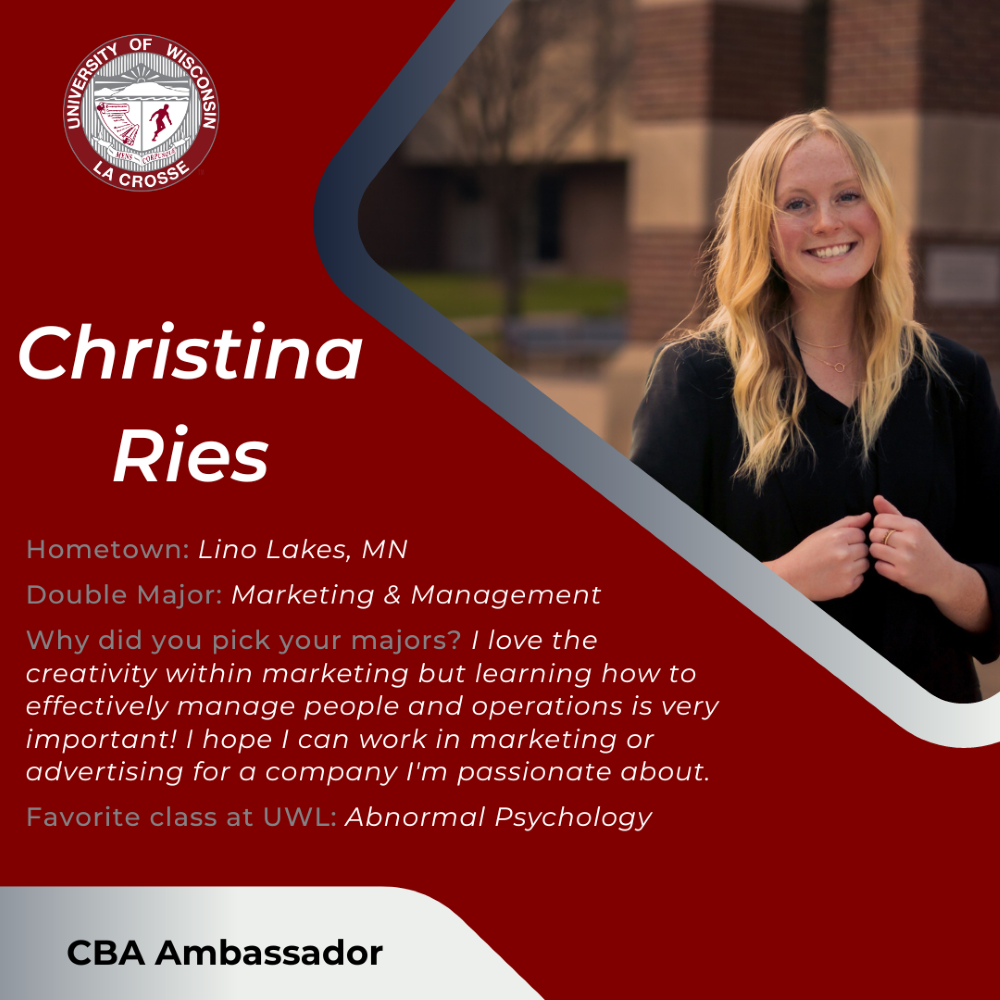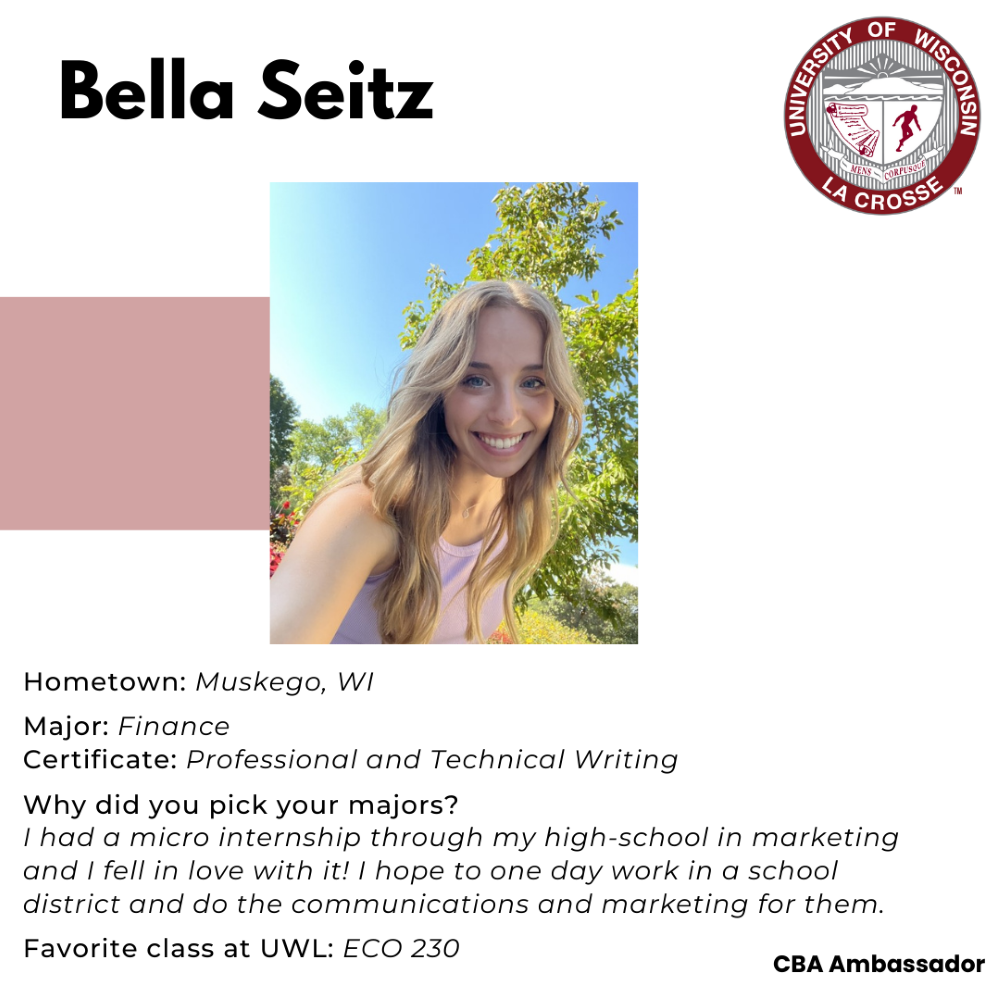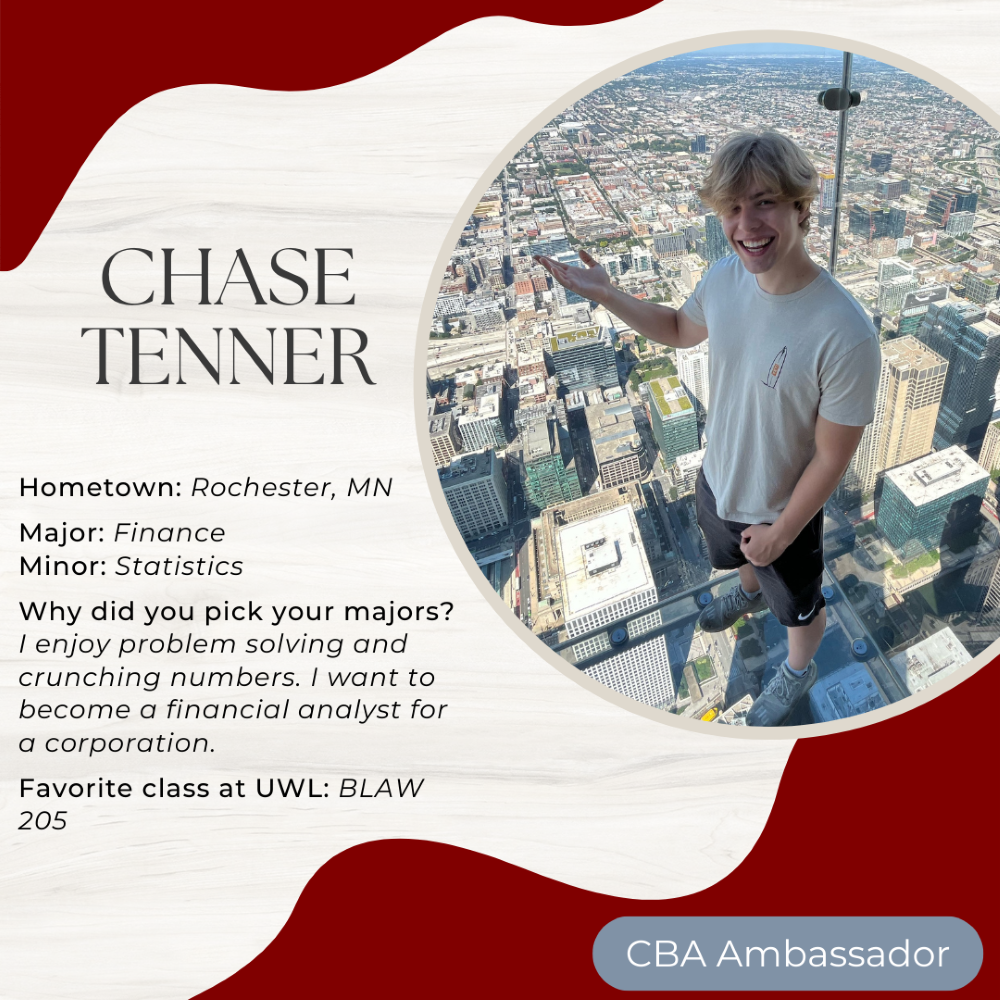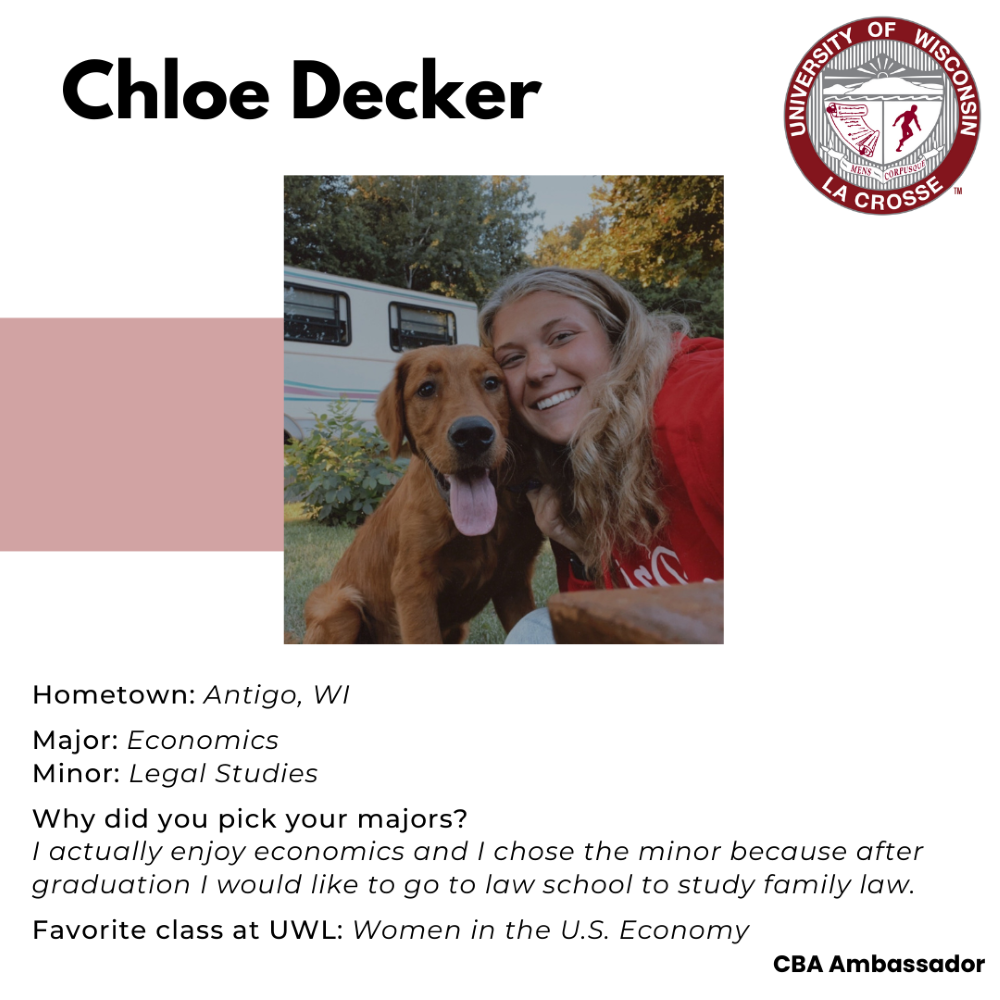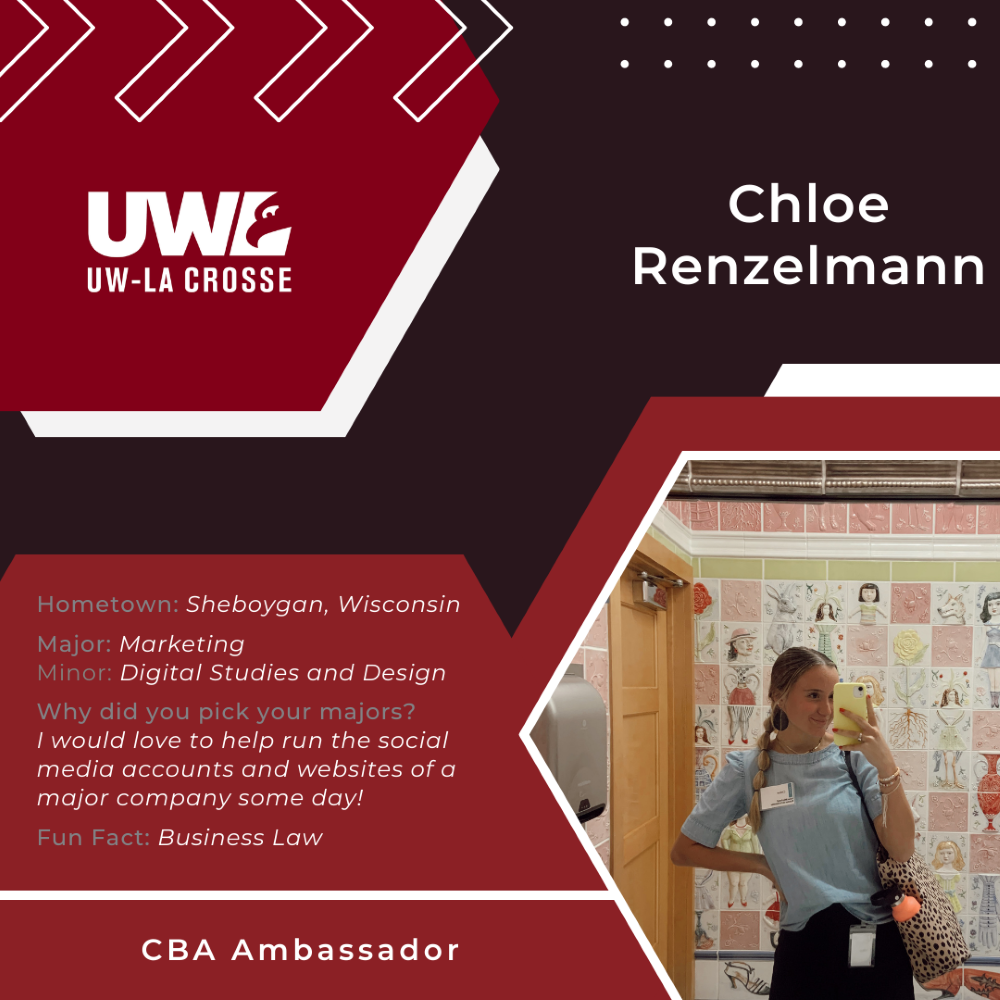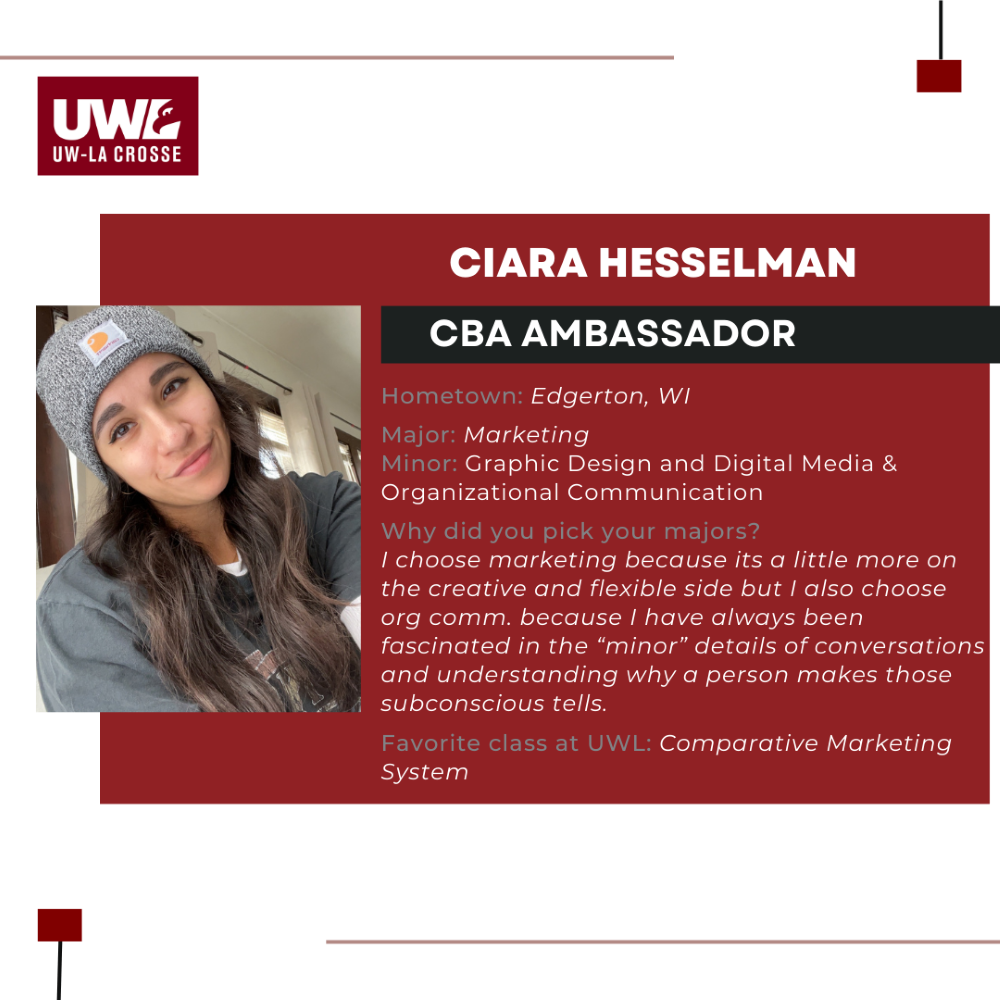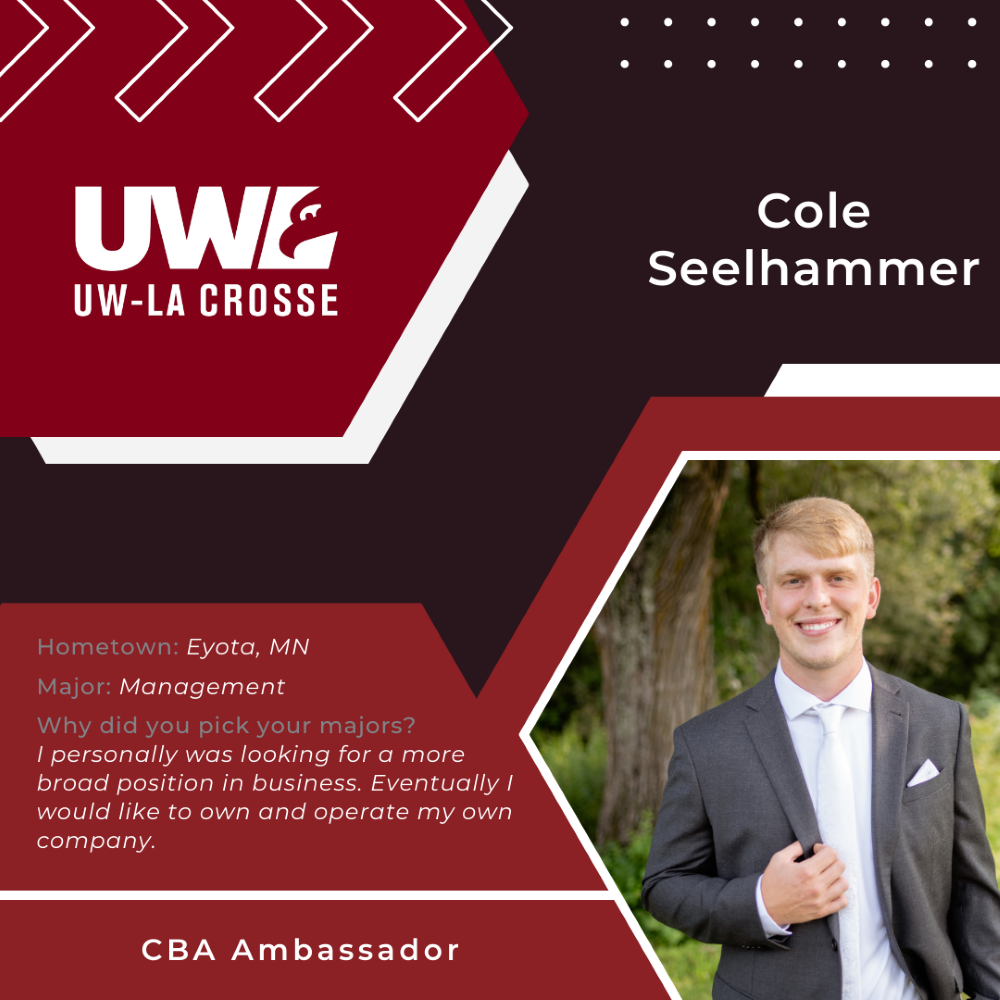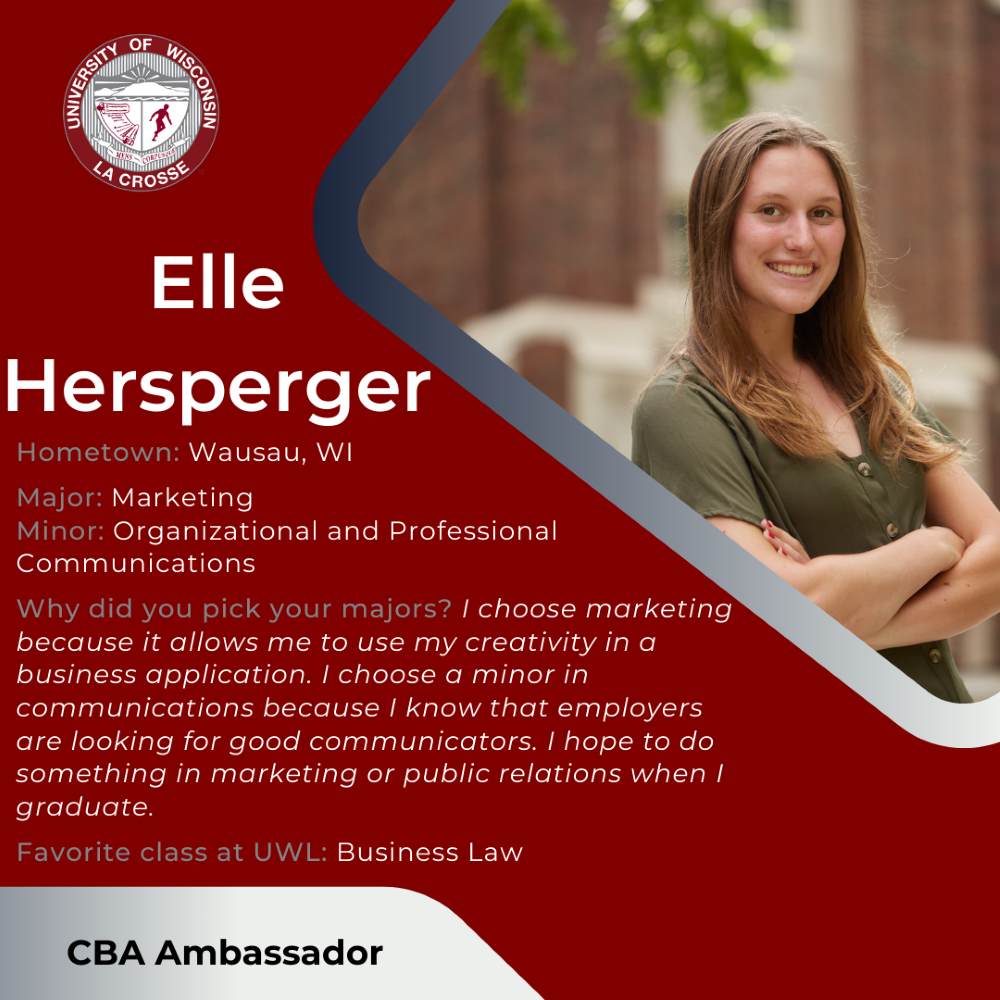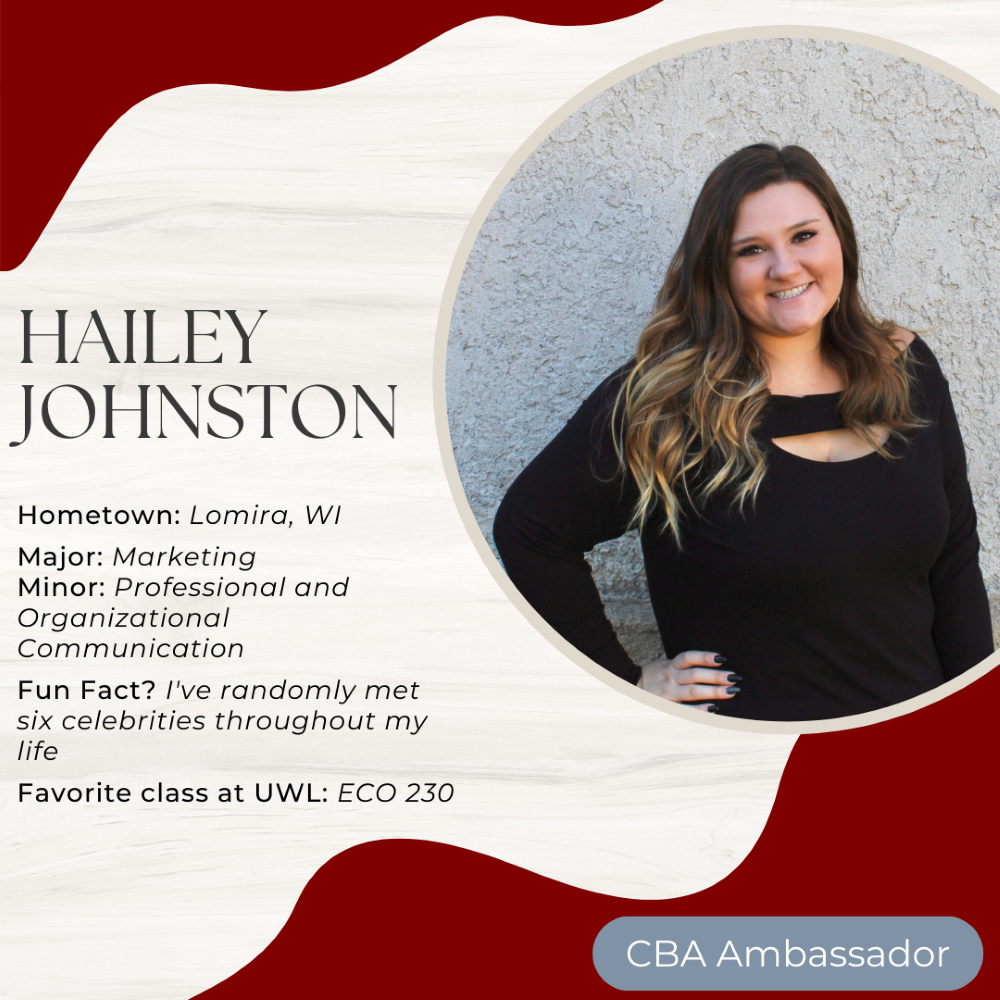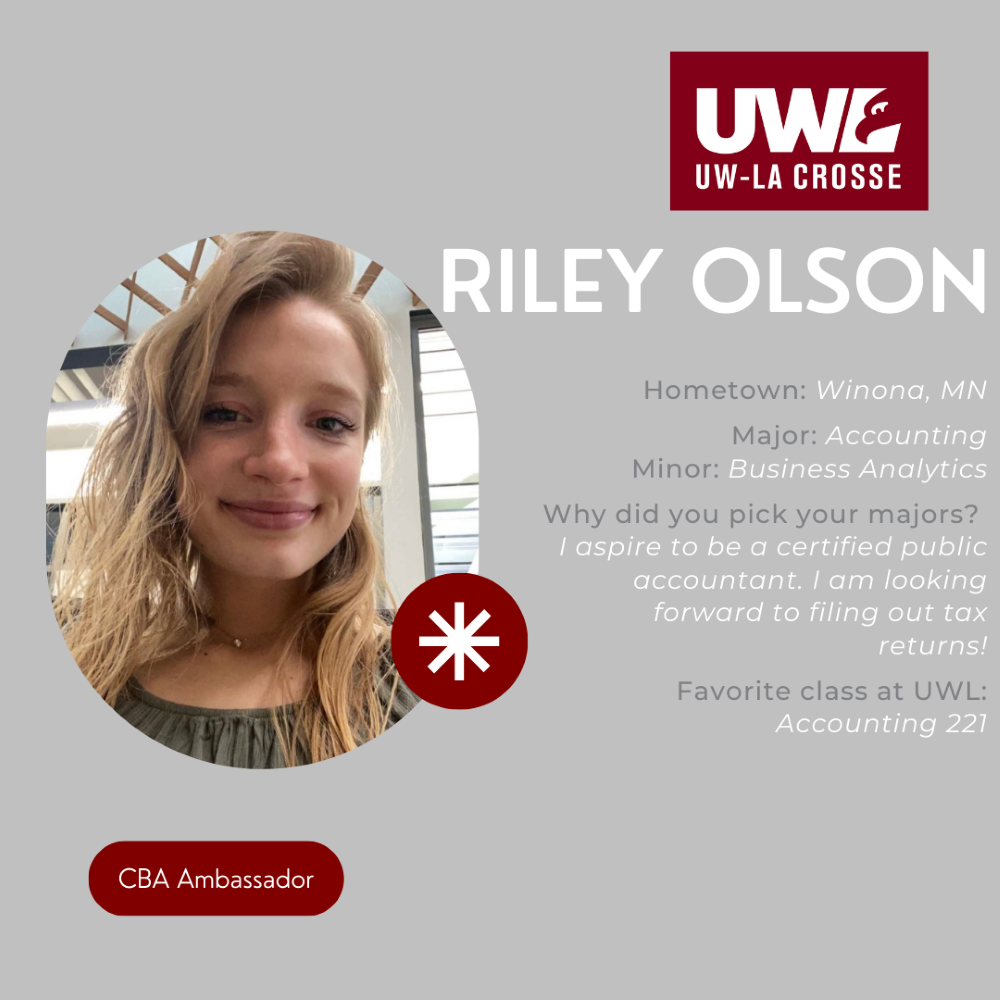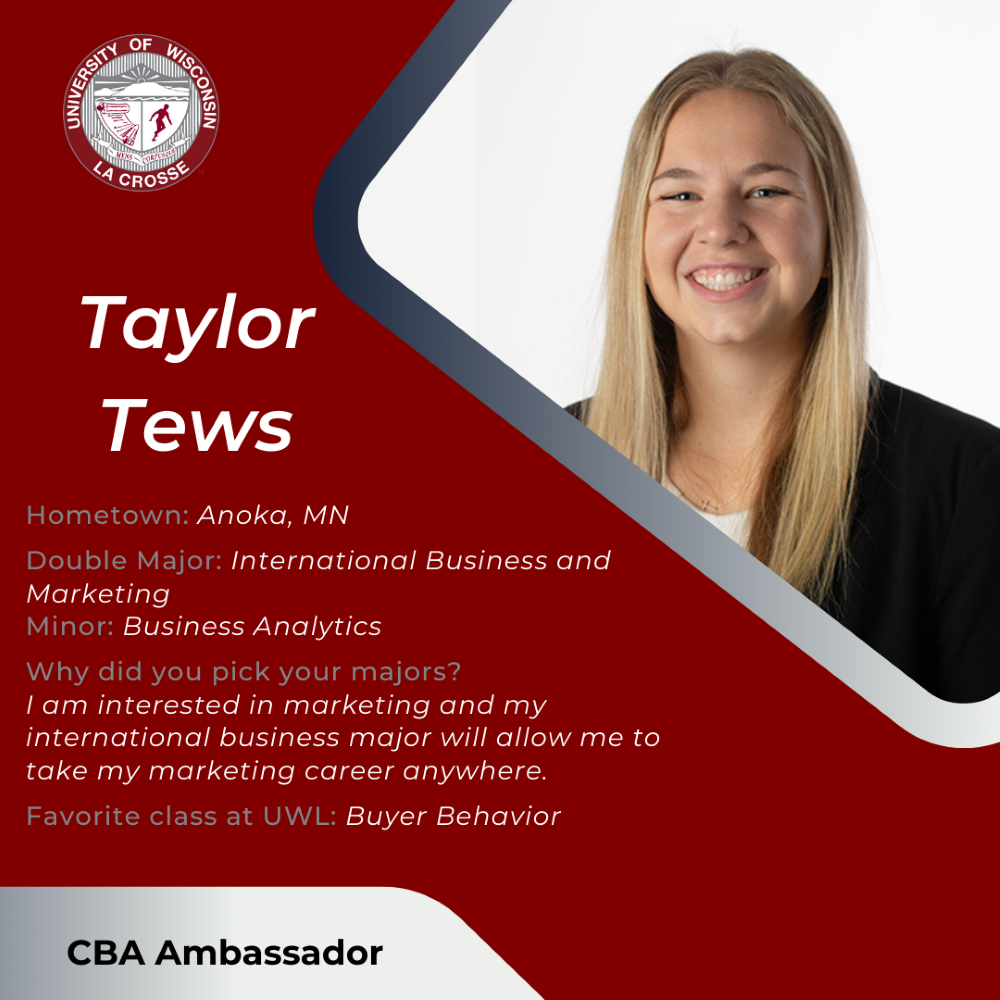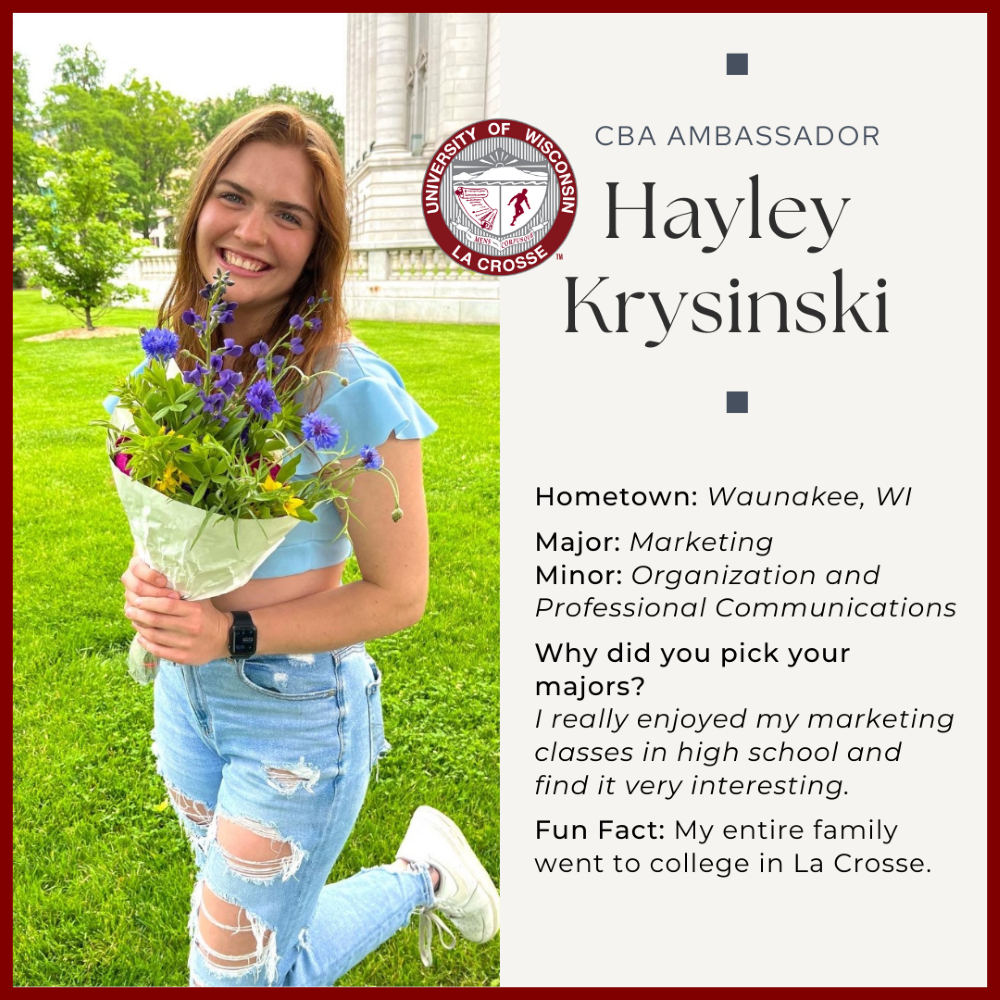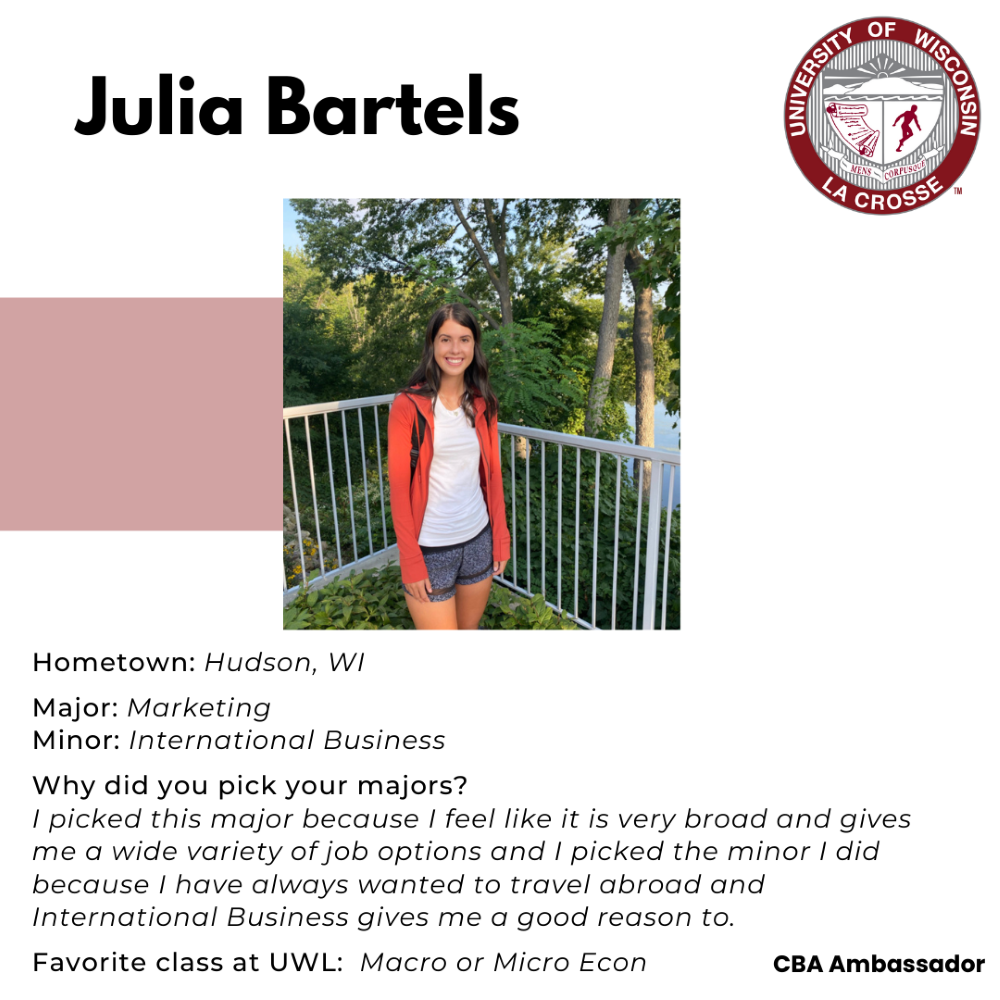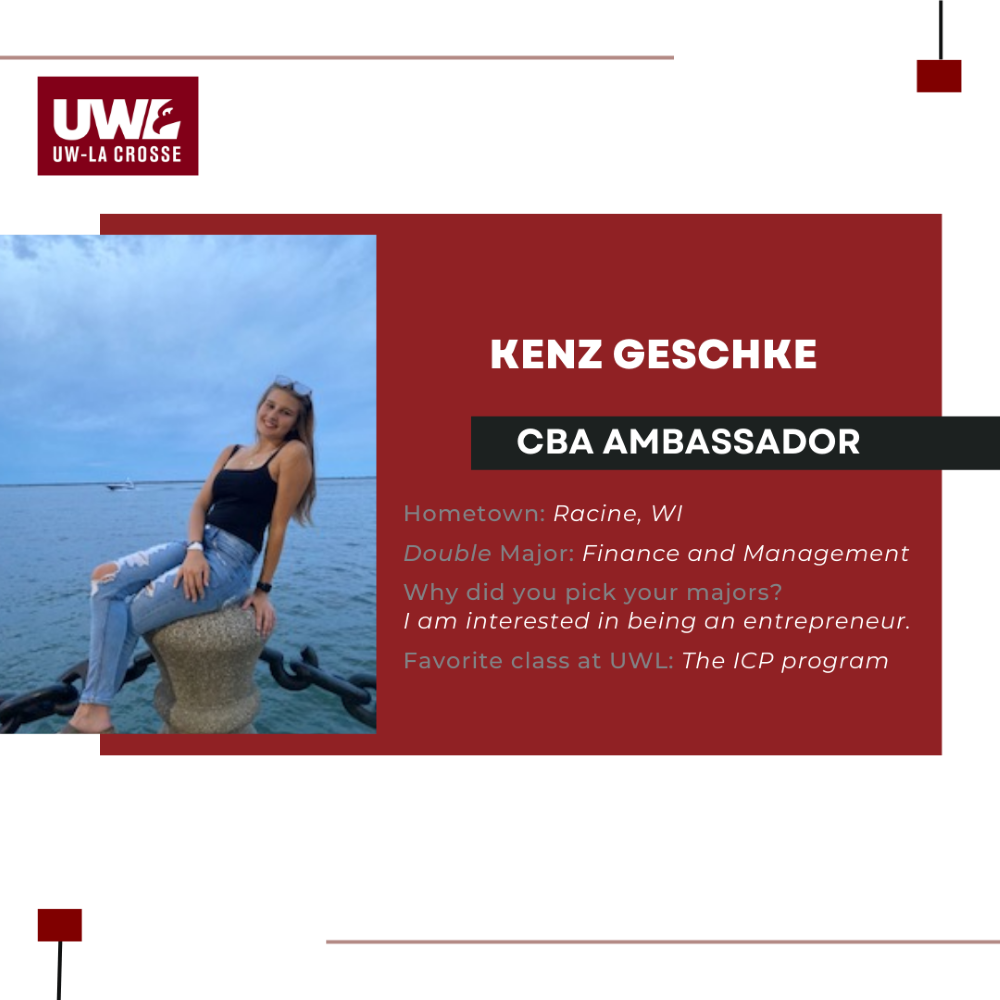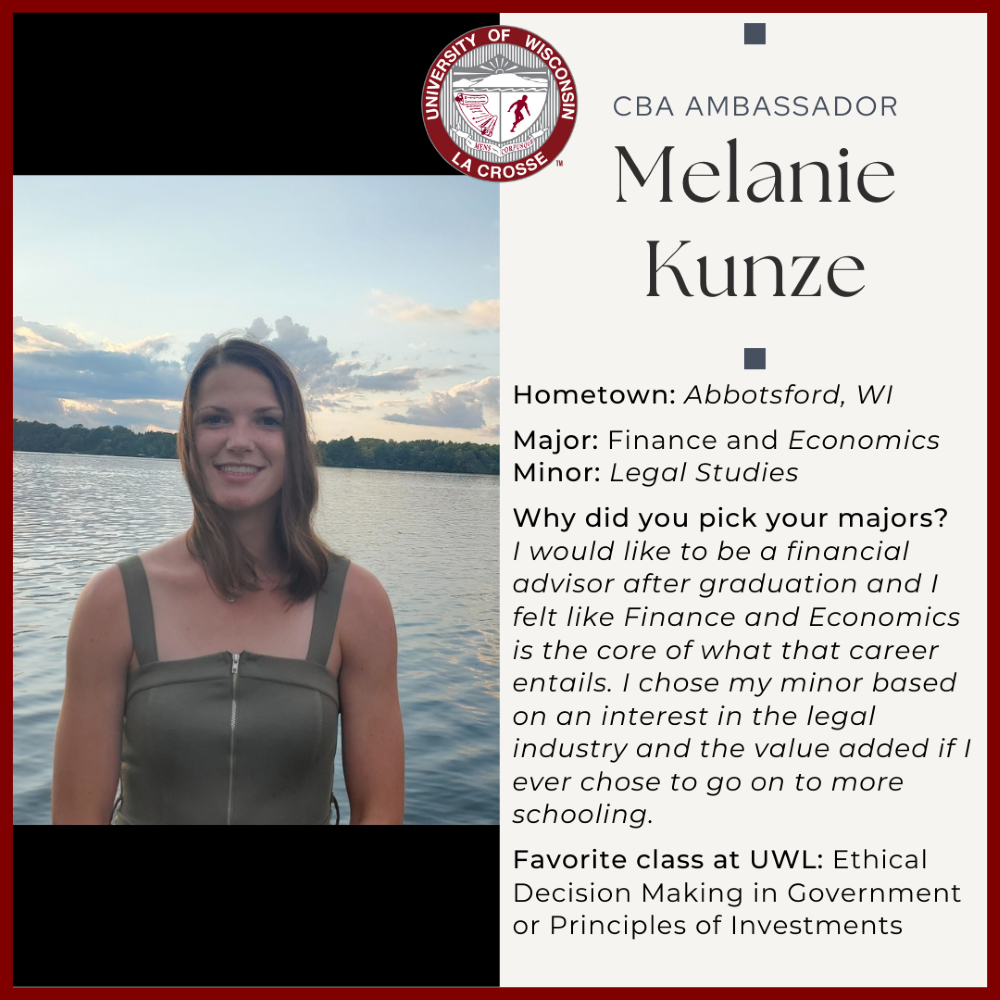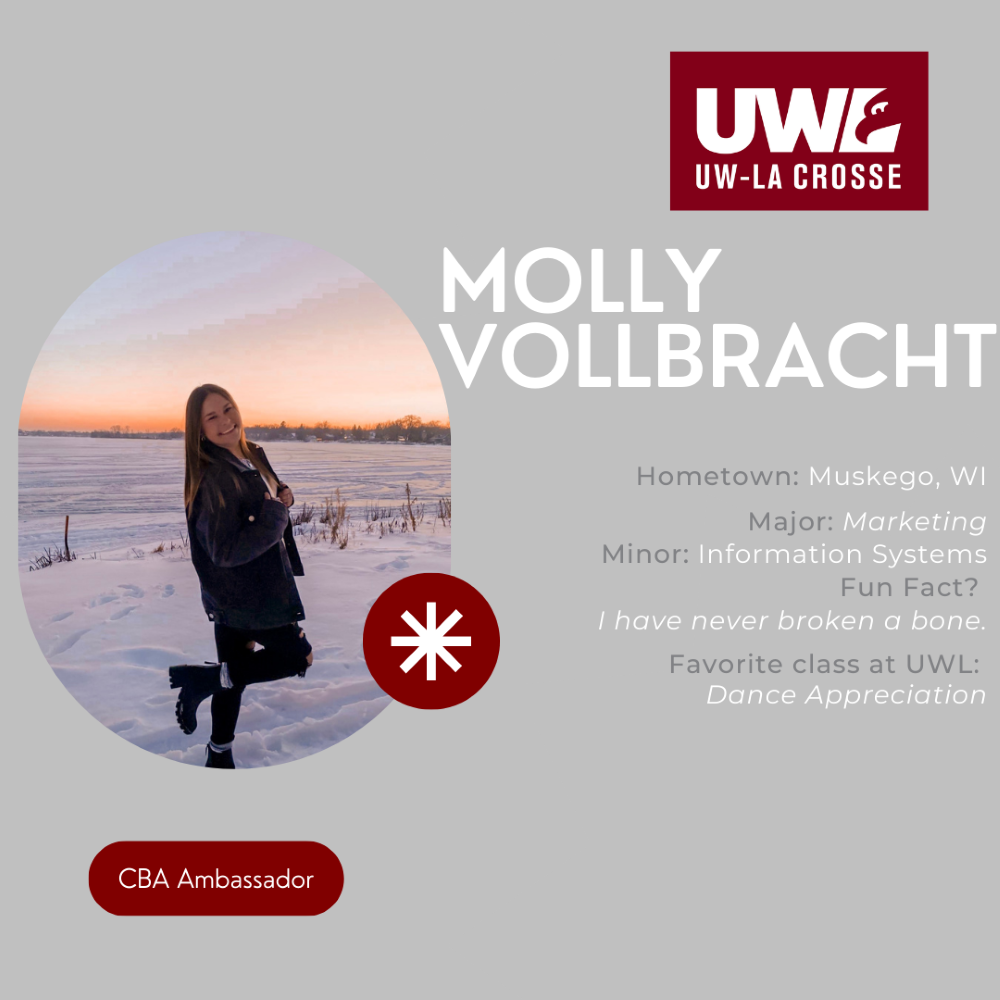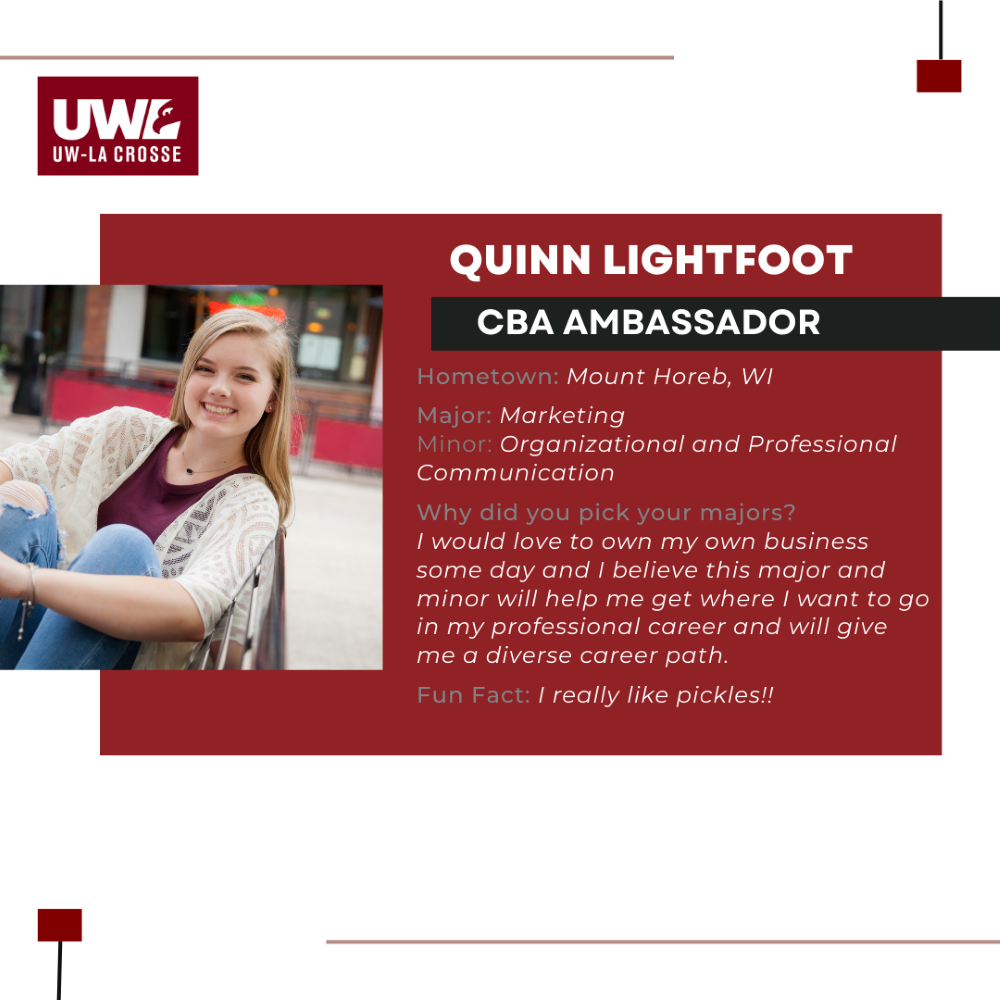 UWL students network with local business leaders
at Take an Eagle to Breakfast 2023
"University of Wisconsin-La Crosse business students are making meaningful connections at the 2023 Take an Eagle to Breakfast Event."... See more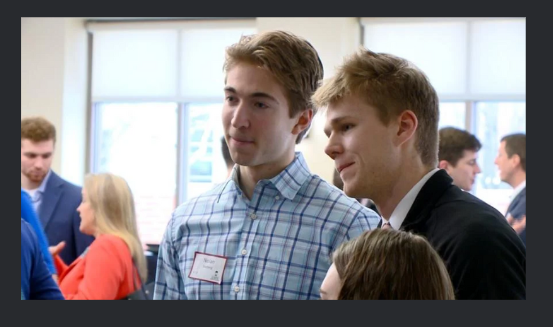 Students networking at Take an Eagle to Breakfast 2023
CBA Ambassadors
Our CBA Ambassadors are a group of students who provide support at CBA events, meetings, and advising sessions. They are commonly asked to answer questions from current or prospective students at meetings and events, check in students at CBA events, or assist with small group advising sessions for first-year students. This has proved to be a wonderful leadership opportunity for CBA students.

Check out more on the CBA Ambassadors