The Gordon Spellman Fund
students achieve real world experience as investment analysts and portfolio managers
fund was established in 2004 by Kevin Spellman
first trade was made in February 2006

Participation in the Fund's management educates students on how to participate in actual financial markets through security analysis and portfolio management. Students gain practical experience in current financial markets and learn to balance emotional reaction to current news with long-term objectives. In the process students establish a strategic outlook in order to analyze current and future economic conditions and their impact on the Fund.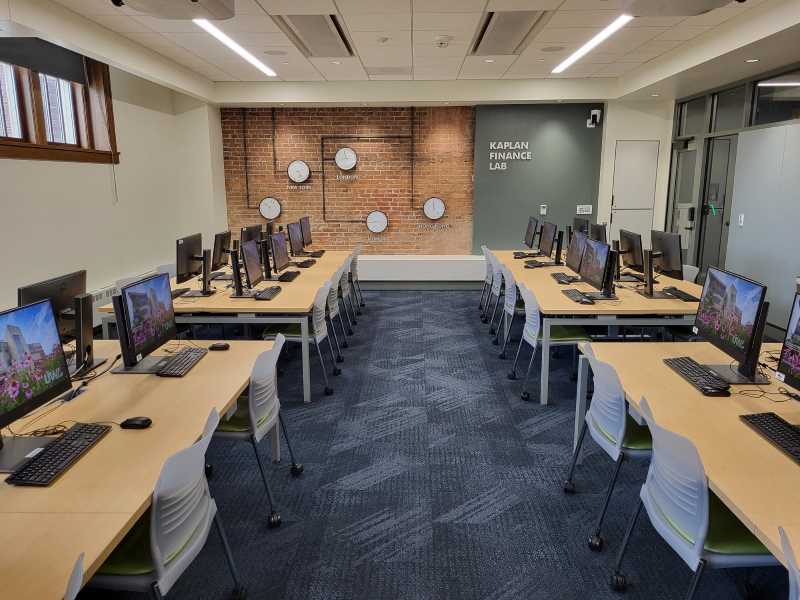 State of the Art Kaplan Finance Lab Classroom
Students working with the fund have access to state-of-the-art technology in the Kaplan Finance Lab, as well as financial data via our Telemet Software. Students in the Investment Club evaluate each sector's outlook to facilitate and better determine the portfolio's target sector allocation. Students present on their valuation and other background information when making presentations to the Faculty Advisory Board and Business Advisory Board.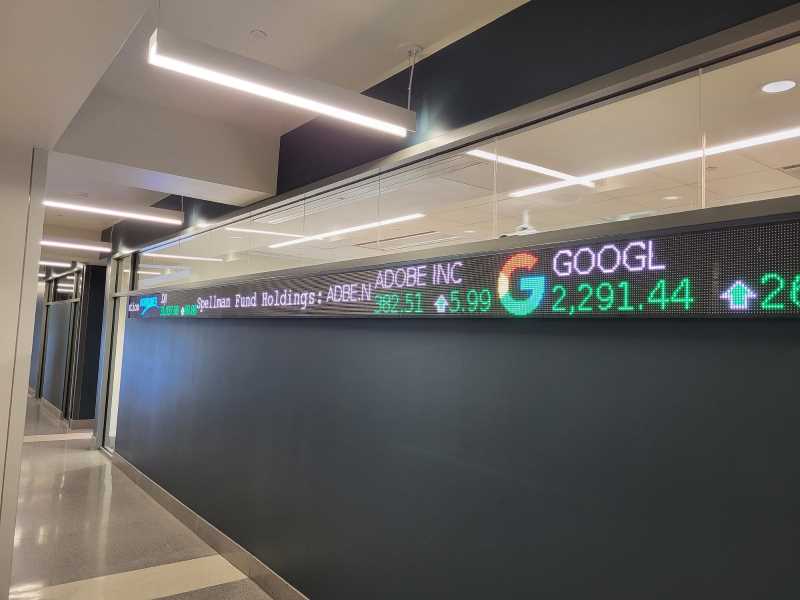 Real time stock ticker outside Kaplan classroom
As of November 2023, the fund is currently around $400,000 in value. Disbursements from the fund provide funding to support data costs, Telemet Orion Finance Lab software, annual Value Line subscriptions, and the annual costs of our Rise Display Ticker outside the Kaplan Finance Lab, in addition to hosting dinner after the presentations for students and Advisory Board.
Top Fund Holdings:
| | | |
| --- | --- | --- |
| Name | Ticker | % Weight |
| UnitedHealth Group Inc | UNH | 8.12 |
| Union Pacific Corp | UNP | 6.53 |
| Applied Materials Inc | AMAT | 5.39 |
| Apple Inc | AAPL | 5.39 |
| Mastercard Inc Class A | MA | 5.08 |
| Microsoft Corp | MSFT | 4.53 |
| JPMorgan Chase & Co | JPM | 4.52 |
| Netflix Inc | NFLX | 4.48 |
| Rio Tinto PLC ADR | RIO | 4.37 |
| Procter & Gamble Co | PG | 3.39 |
| Qualcomm Inc | QCOM | 3.02 |
| Nexstar Media Group Inc | NXST | 2.81 |
| Meta Platforms Inc Class A | META | 2.41 |
| Alphabet Inc Class A | GOOGL | 2.36 |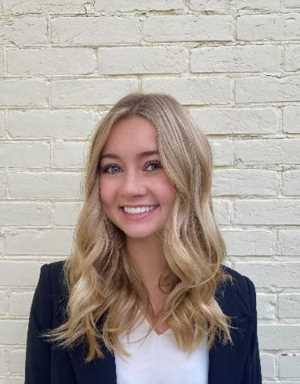 Maycie Bean
Maycie Bean is from Wisconsin Rapids, Wisconsin and is currently a senior pursuing a Bachelor of Science Degree in Finance and a minor in Tourism and Event Management from the University of Wisconsin-La - La Crosse. Maycie will graduate this May of 2024 and begin her professional career. As a Student Fund Manager for the Spellman Fund, Maycie is excited to learn more about Portfolio Management while applying what she has already learned through her courses here at UWL.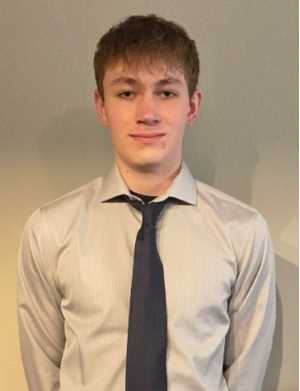 Noah Borden
My name is Noah Borden. I am a junior transfer student from The University of Kentucky. I am pursuing a bachelor's in business administration majoring in finance. I enjoy investing and hope to get a career in equity research or investment management. I am currently a member of the investment club and student investment management team.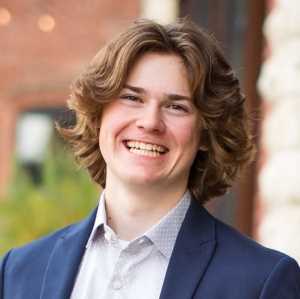 Charlie Johnson
Charlie Johnson is a Freshman from Stillwater, Minnesota, a suburb outside St. Paul. He is pursuing his bachelor's degree in finance from the University of Wisconsin-La Crosse and will graduate in May 2027. Charlie is an active member of the Investment Club, Collegiate Entrepreneur's Organization (CEO), and Financial Management Association (FMA). Charlie has a keen interest in finance, with a particular focus on the stock market. It excites him to have a hands-on learning experience while collaborating with individuals who share similar interests. By providing depth to the team, he aims to later support and guide other young finance enthusiasts in their pursuit of continuous learning.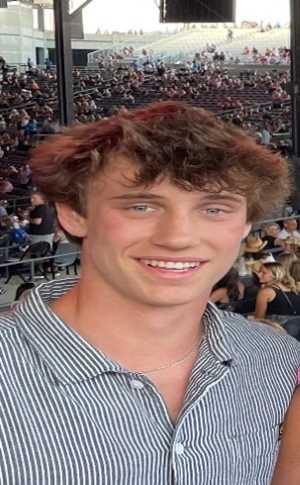 Joey Neubert
Joey Neubert is a sophomore at the University of Wisconsin - La Crosse, majoring in Finance with a minor in Economics. In May of 2026, Joey desires to graduate with a Bachelor of Science Degree from the College of Business Administration and enter into the workforce in financial advising. Joey is currently an Honors Student and actively involved in the Investment Club at UW - La Crosse. He is also committed to physical conditioning and is a second-year member of the UW - La Crosse Men's Club Ice Hockey team. Joey is looking forward to participating on the Board of the Men's Club Hockey Team in the upcoming seasons.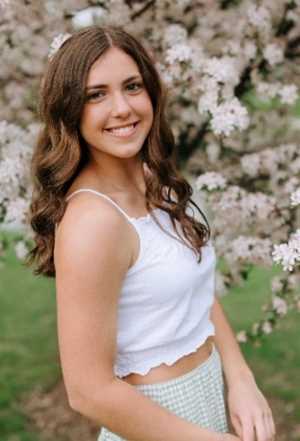 Mya Trafficante
Mya Trafficante is a freshman from Sussex, Wisconsin, a suburb located outside of Milwaukee. She is currently pursuing her bachelor's degree in finance at the University of Wisconsin-La Crosse and will be graduating in May of 2027. Mya is interested in enlarging her understanding of the stock market and learning numerous investment strategies that can assist in growing a stock portfolio. She is also an ongoing member of the Investment Club, Women in Business, and the American Marketing Association at UWL
Monthly Fund Reports
Annual Reports
Mid-Year Reports
Fall 2021 Analyst Reports
Spring 2022 Analyst Reports
Spring 2023 Presentations
Spring 2022 Presentations
Fall 2021 Presentations
Spring 2021 Online Presentations
Fall 2020 Online Presentations
The following provides the list of current members of the Gordon Spellman Fund Advisory Board. All board members are alumni of UW-La Crosse.
Casey Sambs, CFA - Senior Portfolio Manager at Columbia Threadneedle Investments in Milwaukee, WI
Tyler Lynch, CFA – Director of Global Fixed Income, Currencies & Commodities at BMO Capital Markets in Milwaukee, WI
Robert Allen – Retired, formerly Senior Vice President at Stifel in La Crosse, WI
Nick Ziarek, CFA, AIF – Financial Planner at Shakespeare Wealth Management in Pewaukee, WI
Adam Pugh, CFA – Alternative Investments at CUNA Mutual Group in Madison, WI
Brandon Hellenbrand, CFA – Senior Investment Analyst at Trust Point in La Crosse, WI
Dr. Kevin Spellman, CFA – Senior Lecturer and David O. Nicholas Director of Investment Management at UW-Milwaukee
Eddie Hebert, CFA – Managing Director and Client Portfolio Manager at PPM America in Chicago, IL
Brian Wilmet, CFA – Investment Advisor Representative at High Point Capital Group in Milwaukee, WI
Rodrigo De La Pena Alanis – Associate Research Analyst for Marquette Associates in Chicago, IL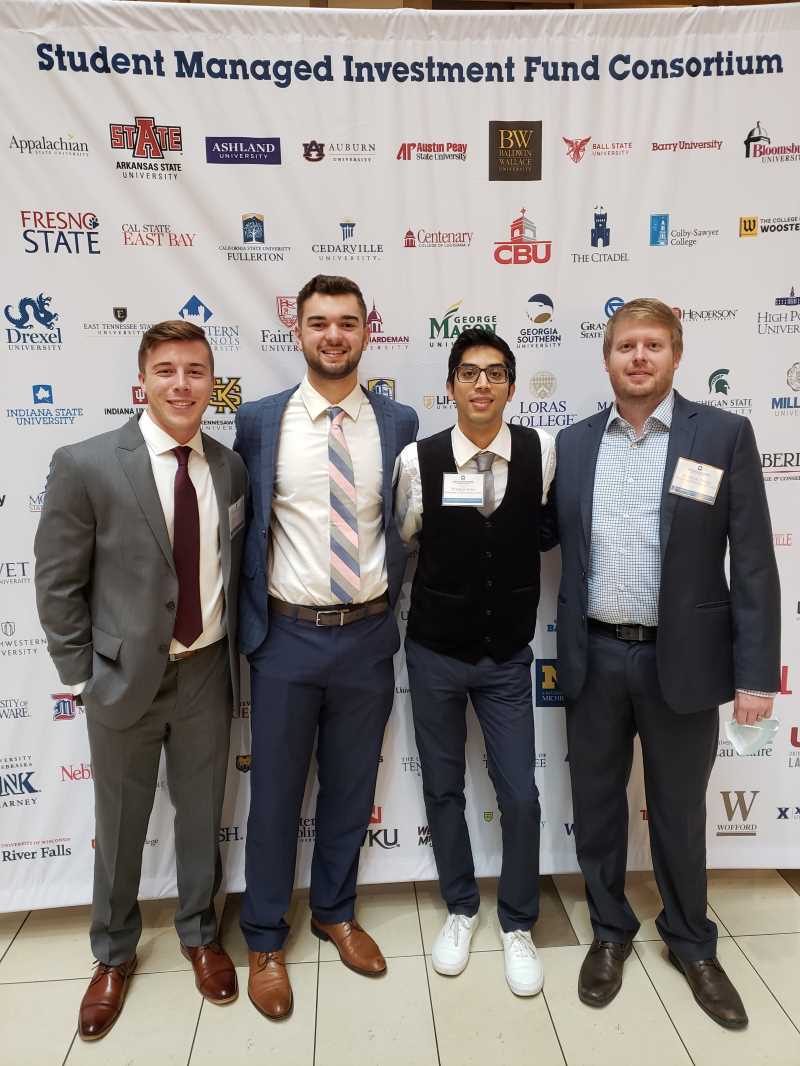 UWL Attendees at 2021 SMIFC Conference Trip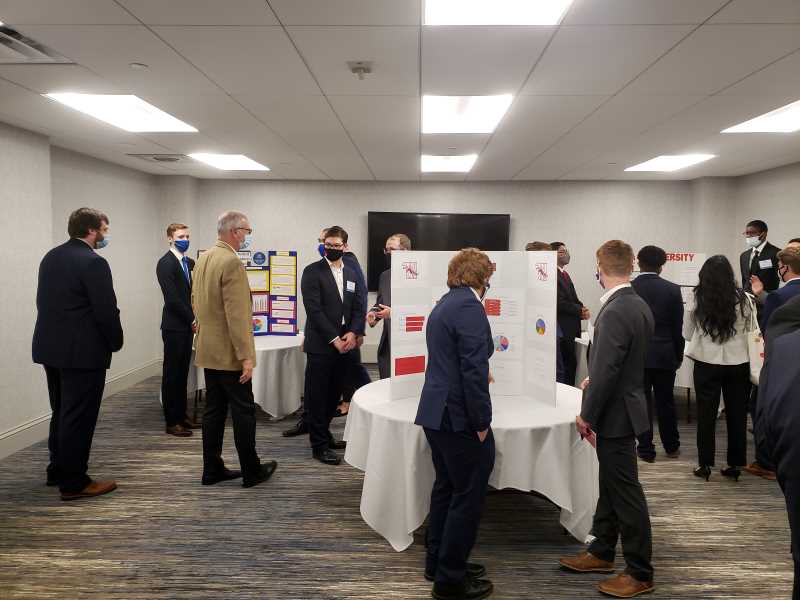 SMIFC Poster Session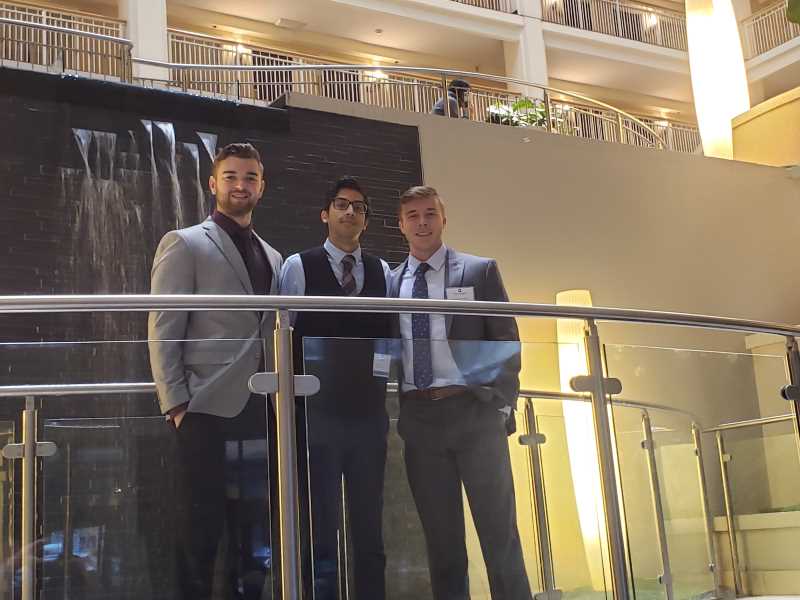 Student attendees at conference hotel