Posted 8:59 a.m. Wednesday, March 1, 2023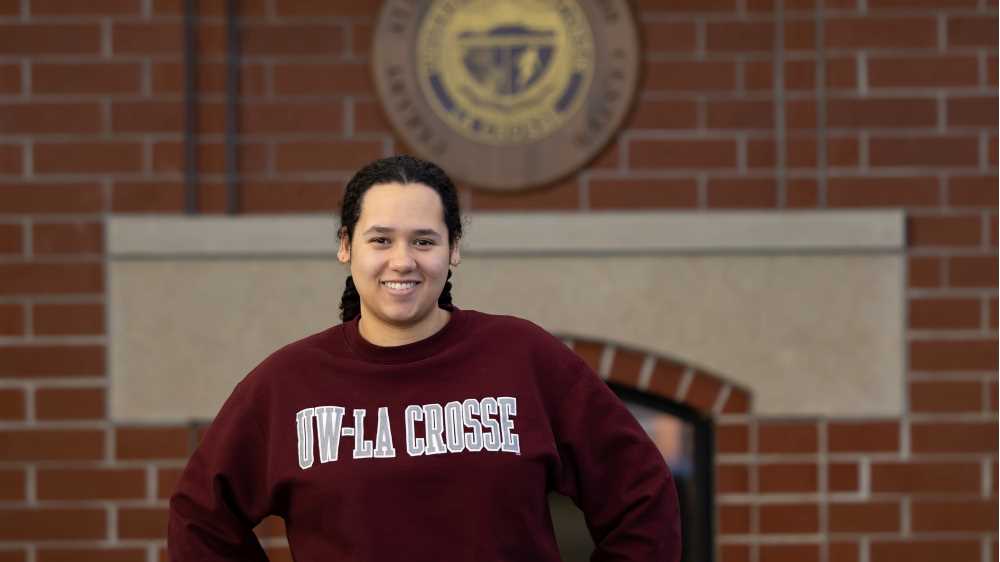 Marlee Simpson describes transformational fellowship experience
During her fellowship with the UW-La Crosse Foundation, Marlee Simpson has discovered the true meaning of philanthropy.
"I have learned a great deal so far in regard to the generosity of our donors and how hard everyone here works every day to keep the UWL Foundation and Alumni Association up and running," says Simpson, a sophomore majoring in economics and business analytics. "The most important thing I've learned is the impact that philanthropy can have, and that philanthropy doesn't just mean giving back with your money, but also with your time and effort."
Day to day, Simpson uses her expertise in data analysis to help manage donor prospects and the Foundation's donor database.
Her two biggest projects involved reorganizing the existing funds and tracking the Foundation's top generational donors back to 1965.
The fellowship has offered Simpson plenty of chances to sharpen her skills and pursue her interests — while also illustrating the crucial human element of fundraising.
One of Simpson's favorite parts of the fellowship, she says, has been attending the university retiree breakfasts — a chance for emeriti and other former employees to connect over their shared love for UWL.
In addition to her fellowship, Simpson participates in the Student Philanthropy Council, spreading awareness about the power of philanthropy and its direct impact on students.
As for her own fellowship, Simpson learned of the opportunity through her mentor in the UWL College of Businesses Multicultural Business Scholars Program.
Because of the support and vision of UWL donors, her fellowship has been a positive and memorable experience, she says.
"I'd like to give a big thank-you to Ron and Jane Rada and Mike and Kathi McGinley for making this opportunity possible for myself and other students," Simpson notes. "Their generosity and kindness truly inspire me."
After earning her bachelor's degree, Simpson plans to attend law school with a focus on business law.
Her fellowship began in June 2022 and runs through early May.
Check out the available UWL Philanthropy Fellowships for the upcoming summer/academic year on Handshake now.
Community Engaged Fellowships
In addition to Simpson's fellowship, the Radas and McGinleys also support a Community Engaged Fellowship program. The program, launched in 2022, provides students with high-impact learning opportunities at local nonprofit organizations.