Business Analytics
A page within Information Systems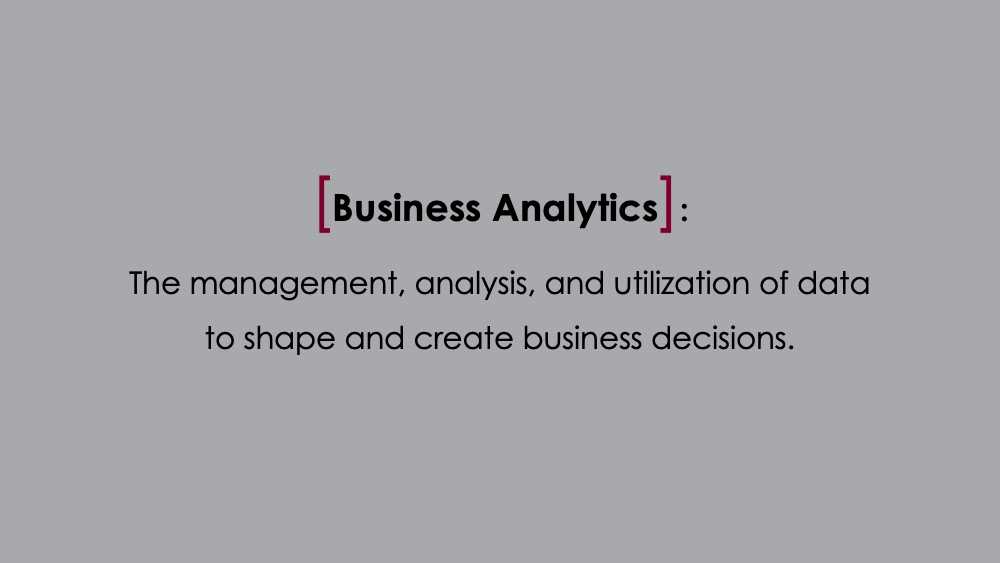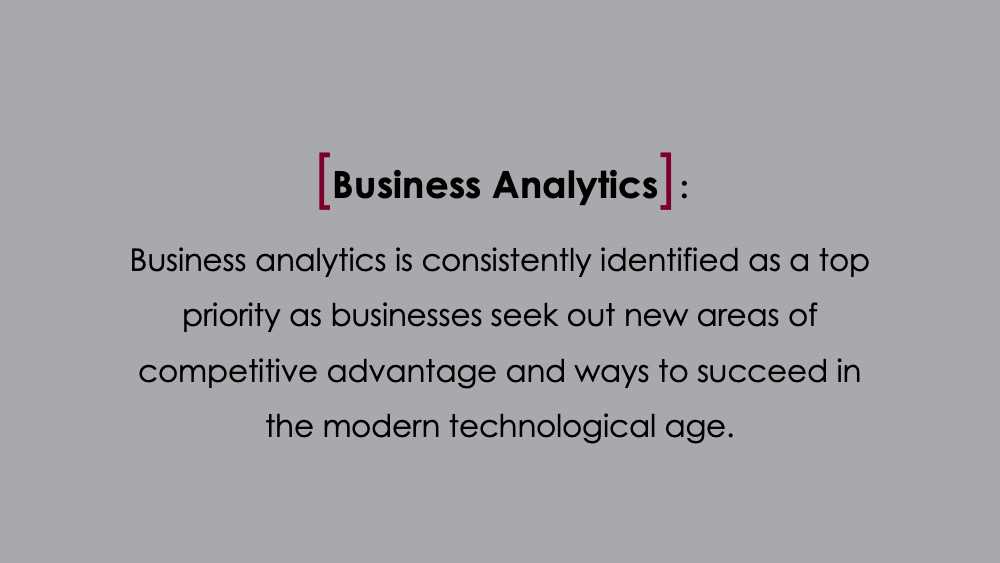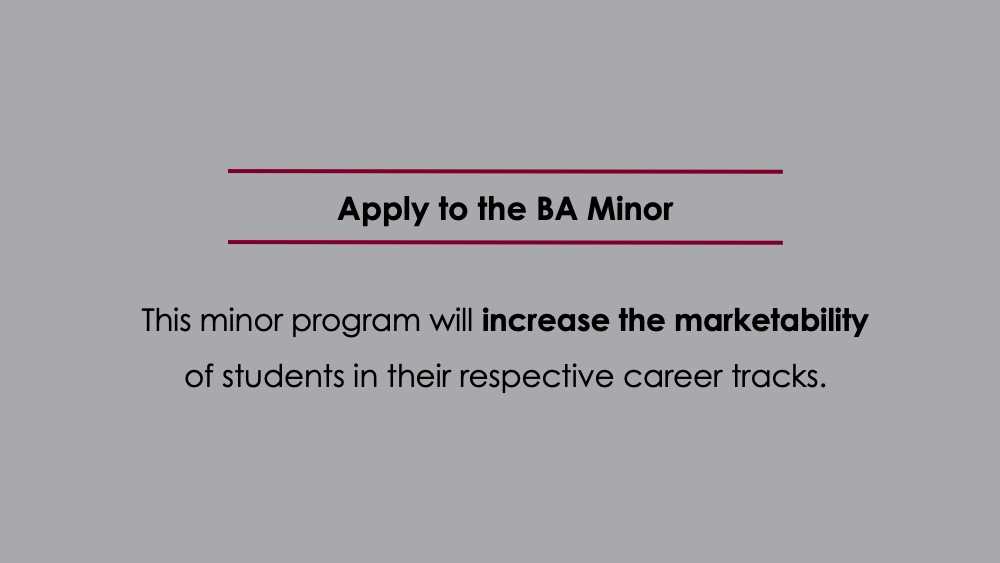 At UW-L we have both a major and minor in Business Analytics
Business Analytics (BA) involves the collecting, storing, and analyzing of data to shape and make business decisions. The BA programs feature a multi-disciplinary curriculum that focuses on developing new insights and understanding of business performance based on data and statistical methods. The proposed program will help students develop strong analytical skills and technological expertise in business analytics. The undergraduate business analytics major will prepare students to succeed in a data-driven world, providing exposure to software platforms and techniques used to store, transform, manipulate, analyze and interpret small and large sets of data.
Careers in business analytics are in demand! Our programs aim to teach students the skills needed to be successful for their career in analytics. BA is a growing field of study that can lead to a variety of career paths and opportunities within a range of businesses and organizations. Operational research analysts, market research analysts and management analysts are positions in high demand, and often offer salaries far above the national median.
Interested in the minor? Check out the Academics page.
We live in a data driven age. Apply for the Business Analytics Minor today.
Application
Minimum requirements for admission include:
Have a declared major
Complete

IS 220 Information Systems for Business Management (3 cr.)

with a grade of "C" or better.
Earn a minimum 2.50 cumulative GPA.
Applicants will be notified via email with the application decision within one week from the submission date. Admissions are subject to an annual space limitation set by the IS department. If the number of qualified applications exceeds the annual space limitation, College of Business Administration majors must account for at least 80 percent of admitted applicants.
---
Note: IS Majors and Minors can still apply for the BA Minor.
---
Curriculum
Our rigorous curriculum will teach you a number of skills of which you will be able to transfer to your future work environment. These skill sets include communication skills, managerial skills, analytical skills, decision-making skills, and critical thinking skills.
Check out the BA Major Advising Sheet to help you plan your future semesters.
| | |
| --- | --- |
| IS 220 | Information Systems for Business Management |
| IS 300 | Data Management for Business Problem Solving and Decision Making |
| IS 320 | Enterprise Systems for Decision Making and Data Analytics |
| IS 360 | Management of Business Analytics |
Select six credits of the following:
| | |
| --- | --- |
| ACC 327 | Accounting Information Systems |
| ECO 307 | Introduction to Econometrics, Forecasting, and Time Series |
| FIN 437 | Financial Modeling |
| IS 321 | Survey of Information Technology in Healthcare |
| IS 340 | Information Security Management, Ethical Issues and Compliance |
| MKT 465 | Digital Marketing and Analytics |
| MKT 467 | Marketing Analytics |
| STAT 405 | Statistical Methods |
| STAT 443 | Categorical Data Analysis |
| STAT 445 | Correlation and Regression Analysis |
| STAT 446 | Analysis of Variance and Design of Experiments |
| STAT 448 | Operations Research |
Occupational Outlook
Analytics is a growing career field, and studying business analytics can make you a more hirable job candidate. According to the U.S. Bureau of Labor Statistics, the employment of management analysts (including business analysts) is expected to grow 14% from 2018 to 2028, which is faster than average when compared to other occupations.
Not only is the career field growing, but the occupation also pays well. According to Glassdoor, the average yearly salary of a business analyst is $70,170.
Make your resume even more desirable: apply for the BA minor today.