Posted 8 a.m. Friday, Feb. 3, 2023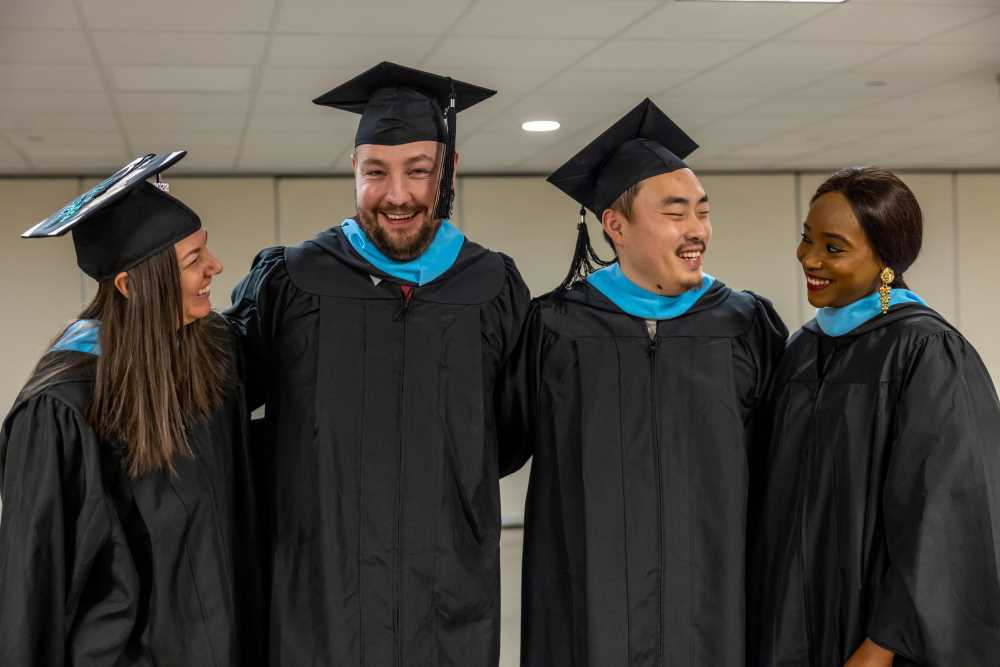 Four recognized as top graduate programs at UWL
UW-La Crosse is receiving national attention for some of its more than 20 graduate degree programs.
U.S. News & World Report has recognized four graduate programs in the top 100 of their disciplines. Among them:
The University of Wisconsin MBA Consortium is ranked No. 9 nationally. The online program, which includes UW-Eau Claire and UW Oshkosh, is designed for people interested in moving ahead in their business careers. It's the fifth consecutive year and the sixth overall that the consortium has been among the U.S.'s top 10 online MBA programs, ranking among the top 2.5% in the nation.
UWL's Physician Assistant program ranked No. 15 nationally. The program has a unique collaboration with three leading Midwest health systems: Gundersen Health System, Mayo Clinic Health System and Marshfield Clinic Health System. It's tied with UW-Madison as the highest rated physician assistant program in Wisconsin.
UWL's Doctorate of Physical Therapy program tied for No. 42 nationally. The program tied with six others: Samuel Merritt University, University of Central Arkansas, University of Indianapolis, University of Maryland-Baltimore, University of Oklahoma Health Sciences Center and the University of South Carolina.
UWL's Professional Studies in Education ranked No. 52 among online programs nationally. The program fosters collaboration and builds comradery by using a learning-in-community model allowing educators to share common values, beliefs, and emotions about education. Additionally, a culturally responsive, constructivist, and experiential learning approach actively shapes educator's learning experiences.
Meredith Thomsen, dean of UWL Graduate & Extended Learning, is not surprised by the rankings. She says they reaffirm the high-quality faculty and students on campus.
"We know from our students' successes that we are doing a great job with graduate education, but it's always nice to see that hard work recognized in other ways," says Thomsen. "The national ranking also increases the visibility of our programs to potential applicants."
Thomsen says the ranked graduate programs have a tight connection to a student's career progression.
"The programs demonstrate the breadth of the graduate work being done at UWL," she explains. "It shows the ways in which we can adapt graduate education to meet the needs of different fields and of our students."
Learn more about UWL's graduate programs.