Posted 7 a.m. Saturday, Aug. 6, 2022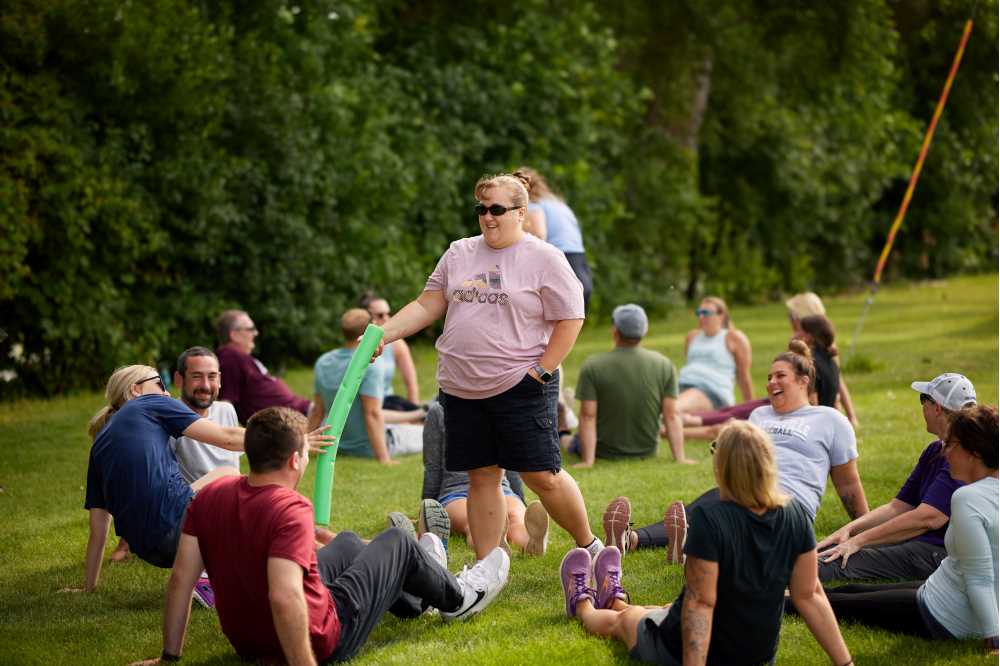 UW-La Crosse program to produce next wave of school psychologists
Amy Schmidt has often thought about going back to college to become a school psychologist.
But the realities of life and the demands of teaching always got in the way.
That was until she found UW-La Crosse's new school psychology program, a fully online program allowing teachers or other professionals to pursue their license without pausing or leaving their current career.
The program launched this summer with a cohort of roughly 15 students.
"There's never a convenient time to go back to school and start a graduate program, but there were benefits to the UWL virtual psych program that I couldn't ignore," says Schmidt, a kindergarten co-teacher in the School District of Bayfield.
"I am currently eight months pregnant with my first child, so being able to continue working and take classes online was huge," she explains. "It really wouldn't have been possible for me to pursue a degree anytime soon, unless it was fully virtual."
Rob Dixon, director of the UWL school psychology program, says the new offering has three main benefits.
First, it addresses Wisconsin's shortage of school psychologists working to meet students' academic, behavioral and mental health needs.
Second, it helps rural school districts that have a particularly difficult time hiring and retaining school psychologists.
Third, it promotes greater diversity among school psychologists in the state.
"There are many educators who want to become school psychologists but can't leave their communities and jobs to attend a face-to-face program," Dixon explains. "This extends UWL's reach to provide knowledge and skills for educators who can then make a difference in a child's life."
In early July, the inaugural cohort met at UWL for orientation and team-building exercises — a valuable chance to meet face to face before diving into the online, four-year program.
The students got acquainted through games and icebreakers before heading inside to discuss the nuts and bolts of the program.
They came from all over the state — Mineral Point, Augusta, Bayfield, Menominee County — but had the same motivation: helping children in their school district.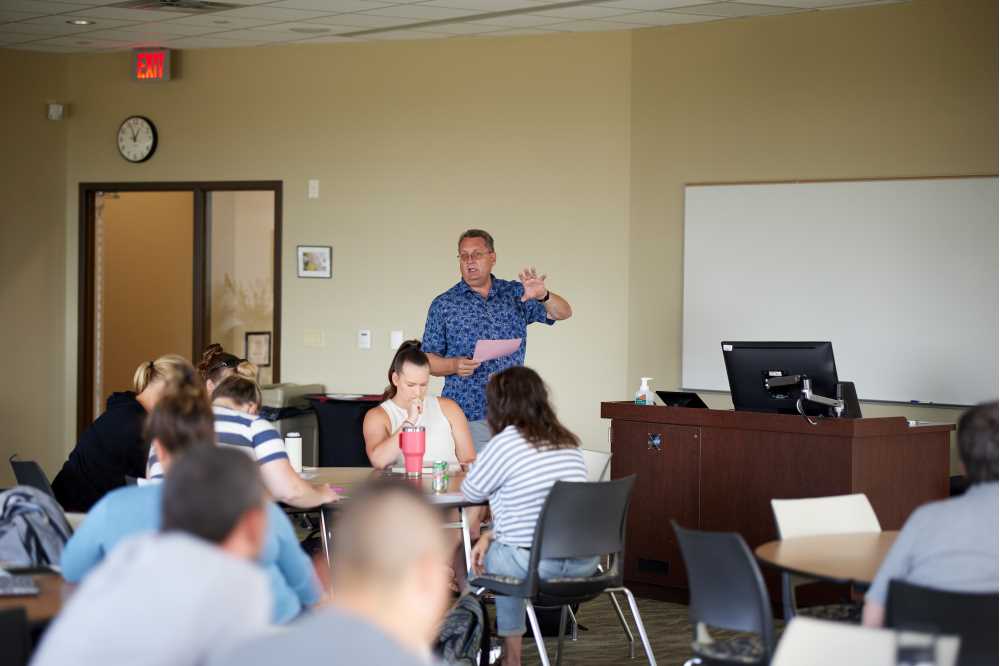 "A lot of the kids in our district have experienced trauma in their background," notes Eliza Koeller, an elementary special education teacher in the Menominee Indian School District, where 99% of students are Native American.
In Koeller's 14 years with the district, it has cycled through six school psychologists. Upon earning her certification, she hopes to bring much-needed stability.
"I know our kids, I know our families, and I know there's a need for this in our district," she says. "I'm excited to continue working with our kids, even if it's not in a teaching role."
Adds Dalton Miles, an English/language arts teacher in the Mineral Point Unified School District: "The biggest draw, for me, is to make sure every student has the tools to be successful in the classroom."
The need for school psychologists will only grow, experts say, as educators place increasing emphasis on mental health and trauma-informed care.
"There have been so many recent events that have shown the need for more mental health professionals, and school psychology checks a lot of boxes for me personally," Schmidt says. "I get to continue working with students, it requires lots of collaboration and the challenge of putting together puzzles, and I get to help students, families and staff in a new way."
There's a unique, personal layer to Schmidt's pursuit of a school psychology license.
When Schmidt was a child, her school psychologist was Doug Jardine. The pair now work together in Bayfield — Schmidt at the start of her career, Jardine at the end of his.
Jardine plans to delay his retirement for the next few years, buying Schmidt enough time to finish the program.
"We discussed what it would mean as far as his role, and he graciously offered to continue in his current capacity so that he could be my supervisor throughout and would fully retire when my program was finished," Schmidt says. "I couldn't be more appreciative of his support and encouragement."
Following in his footsteps, she adds, "is a whole new challenge I can't wait to take on."
About UWL Graduate & Extended Learning
Graduate & Extended Learning connects the university to the community by offering innovative educational opportunities including degree programs, professional development, youth programs, conference and event services, and test preparation.
Click here for more information.