Posted 2:32 p.m. Monday, Aug. 17, 2020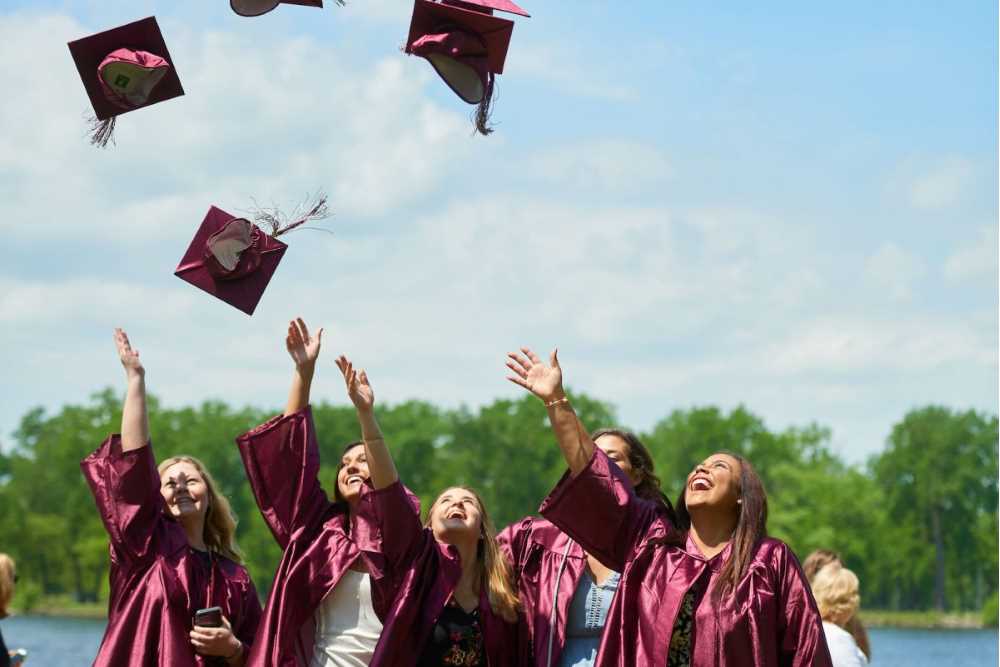 UWL ranked high nationally and is state's top ranked
UW-La Crosse has been named among the nation's top 20 colleges for ROI — return on investment.
Great Value Colleges ranked UWL No. 16 among its 100 Most Affordable Public Schools with the Highest ROIs. The rankings were determined by using data collected from College Navigator regarding tuition, as well as program information taken directly from an institution's official website. In addition to affordable tuition, the ranking considers the 40-year ROI and national recognition as a top public school.
"Prospective students and families are considering several factors when choosing a college. It's nice to have yet another outside source recognizing our campus as a great value," says Corey Sjoquist, director of UWL Admissions. "To be among the top 20 universities nationwide is remarkable."
Great Value Colleges notes that ROI is the return — usually profit — received as a result of an investment, usually monetary. ROI is frequently used to calculate the risk of business decisions and investments. When applied to decisions about college attendance, however, the term ROI gets a bit more complex, Great Value Colleges notes. There are other factors to consider, including financial aid and the intrinsic value of the college experience.
UWL's No. 16 rank was selected not only for the program's affordability and ROI, but also for "the institution's overall outstanding reputation, its faculty excellence, and the unerring commitment to providing students a high-quality education while giving them all the tools that they need to achieve their future career goals," according to Great Value Colleges.
The CUNY-Bernard M. Baruch College ranked No. 1 among public schools nationally. Other Wisconsin schools on the list included No. 32 UW-Platteville and No. 33 UW-Madison.
UWL has consistently placed among the top 4 in the Midwest — as well as the state's top comprehensive campus in the UW System — by U.S. News & World Report for the past 19 years. For 2020, the popular magazine listed UWL as the No. 3 public university among Best Regional Universities in the Midwest — up from No. 4 a year ago.
The top 20 Most Affordable Public Schools with the Highest ROI*
No. 1 CUNY-Bernard M. Baruch College
No. 2 CUNY-Hunter College
No. 3 California State University-Los Angeles
No. 4 CUNY Queens College
No. 5 Texas A&M International University
No. 6 California State University-Fullerton
No. 7 California State University-Long Beach
No. 8 University of California-San Diego
No. 9 Georgia Institute of Technology
No. 10 University of Washington-Seattle
No. 11 University of Texas of the Permian Basin
No. 12 California State University-Sacramento
No. 13 University of Michigan-Dearborn
No. 14 University of Florida
No. 15 University of North Carolina-Chapel Hill
No. 16 University of Wisconsin-La Crosse
No. 17 California State Polytechnic University-Pomona
No. 18 SUNY Polytechnic Institute
No. 19 California State University-Chico
No. 20 San Jose State University
*Great Value Colleges
What they're saying about UW-La Crosse—
Student to Faculty Ratio: 19:1
40-Year ROI: $1,019,000
Points: 7
An affordable public school and leading Midwestern university, the University of Wisconsin-La Crosse offers nearly 90 undergraduate majors, including popular options such as fitness studies, marketing, biological sciences, and psychology. The school's graduate offerings include top-ranked programs in occupational therapy, public health, and physical therapy, for instance….The Higher Learning Commission has accredited UWL to award a range of academic credentials.
Net Price: $12,419