Profile for Allen Hill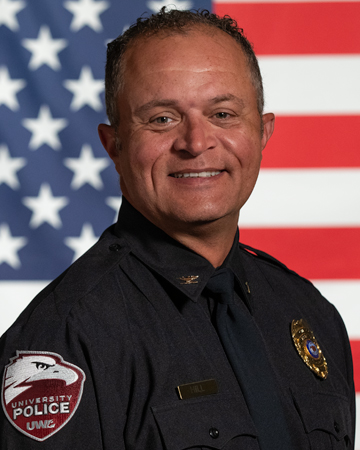 Contact me
Allen Hill
Chief of Police (Inst)
University Police Services University of Wisconsin-La Crosse
Brief biography
My name is Allen Hill and I was sworn in as the Chief of Police on September 30, 2019. I am honored to serve the UWL community and look forward to building long lasting relationships. I am married and have two daughters. In my free time, I enjoy road biking, playing golf, and taking in the beautiful sights that La Crosse area has to offer.
Education
I have a Bachelor's Degree in Criminal Justice from Midwestern State University in Texas.
Career
Professional history
I began my law enforcement career in 1989 with the Texas Highway Patrol as a State Trooper. In 2008, I began working for the University of Houston-Clear Lake before coming to UWL in 2019.