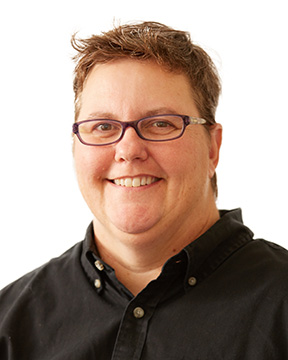 Specialty area(s)
Assessment of student learning and program efficiency; student affairs administration; higher education organization and governance; student affairs law and policy; social class identity; and students in recovery.
Current courses at UWL
SAA 710 Administration in Higher Education (Spring 2018)
SAA 765 Assessment in Student Affairs (Spring 2018; Summer 2018)
SAA 805 Organization and Governance in Higher Education (Summer 2018)
Education
Ph.D. in Student Affairs Administration and Research - The University of Iowa
M.S. in Professional Studies in Education (Higher Education) - Iowa State University
B.S. in Journalism (Public Relations) - The University of Kansas
Teaching history
I'm in my second year at UWL. Since joining the faculty, I've taught in our master's and doctoral programs in on-campus, online, and blended instructional formats. Topics I've taught include organization and governance, administration, legal issues, history of higher ed, assessment, enrollment management, university finance, and capstone. Prior to joining the UWL faculty, I taught for a number of years as an adjunct faculty member in the Higher Education and Student Affairs program at The University of Iowa. I also taught at New England College and Kirkwood Community College (regional education center). The courses I taught at these programs included student affairs administration; cognitive and moral development; and contemporary issues in higher education.
Professional history
I've worked in student affairs/higher education administration for nearly 25 years. My work has been located at several public research institutions and a private, residential liberal arts college. I began my career in residence life at Iowa State University and Texas A&M University. My professional experiences include overseeing the Gender Issues Education Services (GIES) office at Texas A&M. GIES served the role of a women's center and an LGBT resource center. After earning my doctorate, I served as the director of Institutional Research and Assessment at Cornell College. Eventually, I also became the Registrar at Cornell. During this time, I served as an adjunct faculty member at The University of Iowa.
Research and publishing
I currently am working on several projects related to students in recovery from substance use disorders (particularly alcohol use disorders) as well as a project on social class identity. These projects include:
Swimming in Shark-Infested Waters? A Study of the Experiences of Being in Recovery from Alcohol Dependence While Attending a College without a Recognized Collegiate Recovery Program (primary investigator)
This research is funded by a Faculty Research Grant from UWL. It entails an in-depth interpretative phenomenological analysis of the experiences of eight college students in recovery at three different institutions.
Social Class Identity in Student Affairs (co-editor with Georgianna L. Martin)
This New Directions for Student Services monograph will be published within the year. The volume critically examines the discourse, research, and practice related to social class identity in higher education and student affairs.
Code-Switching to Navigate Social Class in Higher Education and Student Affairs (co-authored with Eran Hanke)
This monograph chapter outlines the concepts of social class privilege, highlights the experiences of students navigating social class, and examines the role of code-switching as a strategy to traverse higher education.
College Students in Recovery: Creating Space for Success (proposed monograph, co-edited with Penny J. Rosenthal)
This monograph - in the proposal phase - seeks to highlight the experiences of college students in recover, delineate the associated problems and barriers to sobriety and academic success, and identify and explore strategies for creating and maintaining campus recovery programs and environments that support students in recovery.