Profile for John Kovari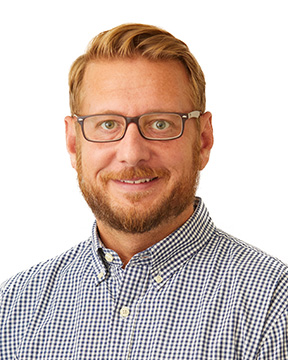 Specialty area(s)
Local government, public budgeting, economic development, tax incremental finance (TIF)
Current courses at UWL
POL 102 State & Local Government, PUB 210 Introduction to Public Administration, PUB 320 Public Budgeting & Finance, PUB 330 Public Personnel Administration, PUB 340 Urban Administration
Kudos
published
John Kovari
, Political Science & Public Administration, authored the article "Predicting TIF Distress: A Statistical Analysis of Tax Incremental Finance Districts in Wisconsin" in
"Public Budgeting & Finance"
published on Nov. 19, 2019 by Public Financial Publications, Inc.
Submitted on: Nov. 25, 2019
presented
John Kovari, Political Science & Public Administration, presented "TIF Goldilocks: Determining Optimal Tax Incremental Finance Levels" at the 2019 Association for Budgeting & Financial Management annual conference on Sept. 27, 2019 in Washington, DC.
Submitted on: Sept. 30, 2019
published
John Kovari, CL-23, authored the article "Applying Punctuated Equilibrium Theory to Municipal and County Operating and Capital Budgets" in the Journal of Public Budgeting, Accounting & Financial Management published on Feb. 2, 2017 by PrAcademics Press.
Submitted on: Feb. 3, 2017