Profile for Kim Blum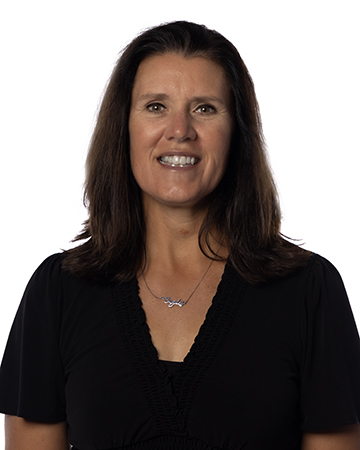 Contact me
Kim Blum
Athletics Director
Athletics University of Wisconsin-La Crosse
Brief biography
Prior to coming to UWL, Blum was the women's track & field head coach and associate athletic director at Winona (Minn.) State University for seven years. She earned her bachelor's (recreation management) and master's (sport administration) degrees from UWL and served as an administrative graduate assistant in intercollegiate athletics at UWL for two years. Blum graduated from Tomahawk (Wis.) High School.

Along with her coaching duties at Winona State, Blum has served as an assistant track & field coach at Whitnall (Wis.), Sparta (Wis.) and Onalaska (Wis.) High School. She worked as the assistant coordinator of intercollegiate athletics and recreational sports at Marquette University (Wis.) for two years.
Education
B.S.-Recreation Management, UW-La Crosse/M.S.-Sport Administration, UW-La Crosse
Career
Teaching history
Taught 6 years in the graduate Sport Administration program at UWL - Sport Administration and Sport Law.
Important links