Profile for Mary Tollefson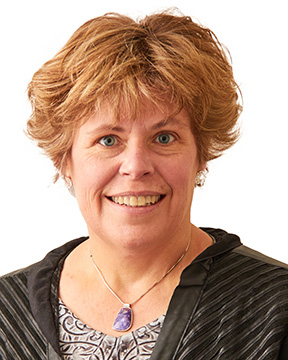 Contact me
Mary Tollefson
Pronouns: She/Her/Hers
Associate Professor
Music University of Wisconsin-La Crosse
Brief biography
Dr. Mary J. Tollefson is Associate Professor of Piano at the University of Wisconsin-La Crosse. Originally from Omaha, Nebraska, she completed both an MM and DMA at The University of Texas at Austin.

Dr. Tollefson began teaching at UW-La Crosse in 1994, and has developed an extensive teaching and performing career, including several solo and chamber music recitals at UWL and throughout the country. She has also been a soloist with the La Crosse Symphony Orchestra. Dr. Tollefson regularly presents pedagogy topics at state and local piano teachers meetings throughout Wisconsin and Minnesota.

Dr. T. is an active member of the Music Teachers National Association (MTNA), where she holds the Permanent Professional Faculty Certificate as part of the NCTM (National Certification of Teachers of Music) Program. She most recently served as chair the MTNA Performance Competitions for the state of Wisconsin from 2007-2014. Previous service has included the WMTA Executive Board, WMTA Administrative Council, Chair of the WMTA High School Virtuoso Competition, WMTA Newsletter Editor and East Central Division Certification Chair. Dr. Tollefson has reviewed several repertoire publications for the American Music Teacher Journal (published by MTNA). She has also collaborated with the La Crosse Area Music Teachers Association (LAMTA) to help create PianoFest, a celebration of young pianists performing at UWL and receiving a medal while providing an opportunity for current college music students to judge performances. She was awarded WMTA Local Association Member of the Year in 2009 and in 2014.
Current courses at UWL
MUA 214 Piano Lessons
MUA 314 Piano Lessons
MUA 471 Piano Recital
MUA 472 Piano Recital
MUS 480 Independent Research Study
MUS 146 Keyboard Competency I
MUS 147 Keyboard Competency II
MUS 148 Keyboard Competency III
MUS 149 Keyboard Competency IV
MUS 249 Piano Sight-Reading
MUS 349 Vocal Accompanying
MUS 110 Listening Experience in Music
MUS 351 Piano Pedagogy I
MUS 352 Piano Pedagogy II
Education
1988, B.M. (piano performance), University of Nebraska-Lincoln
1990, M.M. (piano pedagogy/literature), The University of Texas-Austin
1993, D.M. A. (music education/piano pedagogy), The University of Texas-Austin
Permanent Professional Certificate, NCTM awarded by MTNA
Career
Teaching history
1994-present UW-La Crosse
1994-Lecturer, Group Piano, The University of Texas-Austin
1993-1994 Group Piano Instructor, Capital Music Center, Austin, Texas
1990-1993 Assistant Instructor, Department of Music, The University of Texas-Austin
1989-1990 Group Piano Instructor, Continuing Education, The University of Texas-Austin
1989-1990 Piano Instructor, Concordia Lutheran College, Austin, Texas
Professional history
1990-present, Member of MTNA
Since 2010, she holds the Performance Professional Certified Teacher of Music in Piano, awarded by MTNA
1997-1999 and 2007-2014 MTNA Performance Competitions Chair--state of Wisconsin
1999-2002, MTNA East Central Division Certification Chair (East Central Division includes Wisconsin, Michigan, Ohio, Indiana and Illinois)
Research and publishing
Nine Nifty Practice Strategies To Use In The Studio And Assign At Home (Minnesota State MMTA Convention, 6-12-23)
Celebrating Women, Faculty Recital with Dr. Jonathan Borja, for Flute and Piano (10-18-22)
Chamber Music Recital including Brandenburg Concerto for Flute, Violin and Keyboard and Andalusian Scenes (2-16-20)
The Great Flute Sonatas, with Jonathan Borja, flute, Annett Recital Hall (4-7-18)
The Music of Samuel Zyman, UWL New Music Festival, with Jonathan Borja, flute, and Derek Clark, cello, Annett Recital Hall (11-3-17)
Faculty Recital: French program, featuring Jonathan Borja, flute, and Mary Tollefson, piano, Annett Recital Hall (11-12-16)
Important links