Profile for Melissa Weege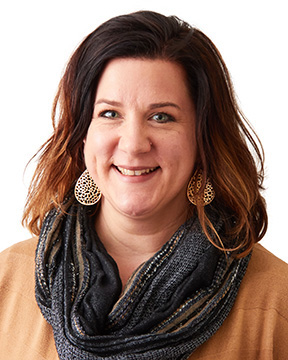 Contact me
Melissa Weege
Clinical Associate Professor
Health Professions - PR University of Wisconsin-La Crosse
Specialty area(s)
Radiation Therapy, Medical Dosimetry
Current courses at UWL
Pathophysiology, Research, Medical Imaging, US Health Systems, Introduction to Radiation Therapy, Radiation Therapy Seminar
Education
2001- BS in Radiation Therapy, UWL
2006- Certificate in Medical Dosimetry, UWL
2009- MS in Education, online teaching concentration, UW-Stout
Career
Teaching history
I have been the Radiation Therapy program director and clinical assistant professor in the Health Professions Department since Fall of 2007.
Professional history
Staff Radiation Therapist 2001-2004
Medical Dosimetrist 2004-2007
Program Director 2007-present
Kudos
presented
Amanda Carpenter and Melissa Weege, both Health Professions, presented "Acquiring Observation Experiences with Online Observation Modules" at American Society of Radiologic Technologists- Radiation Therapy Conference on Oct. 26 in Chicago, IL.
Submitted on: Nov. 1, 2021
directed
Melissa Weege, Health Professions, directed "Radiation Therapists of WI Annual CE Meeting" on Monday, Nov. 16 in La Crosse, WI . Weege hosted three, virtual mini-meetings throughout the fall to provide continuing education to the Radiation Therapists of Wisconsin. Each evening featured 2 lectures and allowed participants to earn 2 CE credits. The lectures were given by various therapists from around the state of Wisconsin, including several alumni of the program. The Collaborate Ultra platform was successfully used to deliver the lectures.
Submitted on: Nov. 16, 2020
published
Melissa Weege, Health Professions, authored the chapter "Cancer: An Overview" in Washington and Leaver's Principles and Practice of Radiation Therapy, 5th ed. and was accepted for publication by Elsevier.
Submitted on: Mar. 19, 2020
Important links