Profile for Paul Schweiger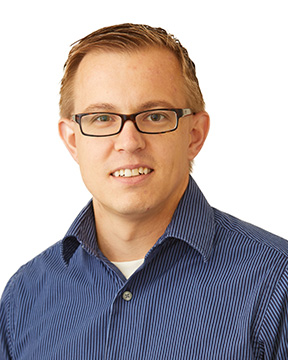 Contact me
Paul Schweiger
Associate Professor
Microbiology University of Wisconsin-La Crosse
Specialty area(s)
Microbial Metabolism and Physiology
Synthetic and Molecular Biology
Applied Microbiology
Biotechnology
Contact me if you have any interest in undergraduate or graduate (MS) research in these fields!
Current courses at UWL
MIC 230 Fundamental of Microbiology
MIC 425/525 Bacterial Physiology
MIC 500 Orientation to Clinical Microbiology
Education
PhD University of Wisconsin - Milwaukee, 2009
BS (Biotechnology) St. Cloud State University, 2004
Career
Teaching history
Over 10 years teaching microbiology courses to undergraduates and graduate students including:
- General Microbiology
- Bacterial Physiology and Metabolism
- Applied/Industrial Microbiology
- Environmental Microbiology
- Regulatory Mechanisms
Professional history
Associate Professor at UWL, 2022-Present
Assistant Professor at UWL, 2017-2022
Assistant Professor at Missouri State University, 2012-2017
Postdoctoral training - University of Bonn, 2009-2012
Research and publishing
My lab primarily studies microorganisms with the goal of understanding how their genes and proteins influence metabolism. In this way we can manipulate the organism's metabolism or introduce new metabolic pathways to produce end-products that have industrial application. Our research combines microbiological, molecular biology, biochemical, and systems approaches to engineer microbes for novel and increased production of value-added products. Using microorganisms as catalysts has many advantages over classic organic chemistry approaches, such as increased yields, high stereo- and regio-specificity without the need for protection group chemistry, and use of renewable living catalysts.

In addition, we have several collaborative projects concerning gut microbiota. These studies include those with Dr. Day Ligon (Missouri State University) to analyze the changes in gut microbiota of alligator snapping turtles under different types of nutritional feeding to enhance laboratory and sanctuary rearing success of these threatened species. We also collaborate with Dr. Alder Yu (UWL) on the effect of fruit fly gut microbiota on various aspects of fly health, which serves as a model for how gut microbiota may impact a variety of aspects of human health.
More detail can be found on the lab website.
Kudos
presented
Haley Castle, BIO: Biology BS; Teja Bhimavarapu, BIO: Biomedical Science BS; Alder Yu, Biology; Shianne Stacy, MIC: Clinical Microbiology; Travis Leuzinger, MIC: Microbiology BS; and Paul Schweiger, Microbiology; presented "Circadian rhythms in gut microbes of Drosophila melanogaster" at the 2020 Midwest Drosophila Conference on Oct. 24 in Online (Hosted by Indiana University Bloomington).
Submitted on: Nov. 4, 2020
awarded
Paul Schweiger, Microbiology, received the award for "Evaluating and optimizing the production of the vitamin C precursor, 2-keto-L-gulonate, in an engineered one-pot production system" from WiSys. The Launch Grant is to support the further development of technology that has been accepted as WiSys Intellectual Property.
Submitted on: Oct. 19, 2020
Paul Schweiger's office hours
Remote office hours offered: Virtual appointments are an option. Email me at pschweiger@uwlax.edu to set up a virtual meeting