Profile for Alder Yu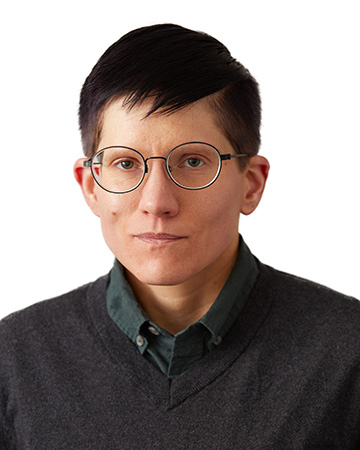 Contact me
Alder Yu
Pronouns: he/they
Associate Professor
Biology University of Wisconsin-La Crosse
Specialty area(s)
I study circadian rhythms and the health effects of disrupting these daily rhythms, using fruit flies as a model system. I am particularly interested in the effect of circadian rhythm disruption on metabolism and DNA damage repair. I am currently accepting M.S. and undergraduate research students.
Current courses at UWL
BIO 105 (Introductory Biology); BIO 306 (Genetics); BIO 333 (Radiation Biology); BIO 440 (Bioinformatics); BIO 491 (Capstone); BIO 499 (Undergraduate Research)
Education
Massachusetts Institute of Technology: S.B. '98
Tufts University: Ph.D. '11
Postdoctoral research at MIT and Tufts University School of Medicine
Kudos
published
Jennifer Klein and Alder Yu, both Biology; Nabamita Dutta, Economics; Alysa Remsburg, Environmental Studies; Tesia Marshik, Psychology; and Adam Driscoll, Sociology & Criminal Justice; co-authored the article "New frontiers in student evaluations of teaching: university efforts to design and test a new instrument for student feedback" in Assessment & Evaluation in Higher Education published on April 5 by Taylor and Francis Online. This article summarizes the efforts put forth by the Ad-Hoc SEI committee with exploring the problematic use of SEIs on campus, selecting and modifying an alternative tool (the soon to be adopted LENS system), and conducting some early findings regarding its efficacy.
Submitted on: April 11
presented
Alder Yu, Biology, presented "Effect of X-Ray and Neutron Radiation Exposure on Circadian Rhythms" at the Wisconsin Space Conference on Aug. 12 in Waukesha.
Submitted on: Sept. 16, 2022
published
Scott Cooper, Jennifer Klein, Todd Osmundson, Anton Sanderfoot, Jaclyn Wisinski and Alder Yu, all Biology, co-authored the article "Instructional Innovations in College-Level Molecular Bioscience Labs during the Pandemic-Induced Shift to Online Learning" in Education Sciences published on Wednesday, March 23 by MDPI. Educ. Sci. 2022, 12(4), 230; https://doi.org/10.3390/educsci12040230
Submitted on: Mar. 23, 2022
presented
Alder Yu, Biology; Caleb Fitzmaurice, Biology: Cellular & Molecular; and Tyler Jeschke, Psychology BS; presented "Circadian Rhythm Disruption and DNA Repair Pathway Choice" at the 2020 Midwest Drosophila Conference on Oct. 24 in Online (Hosted by Indiana University Bloomington).
Submitted on: Nov. 4, 2020