Profile for Sierra Rooney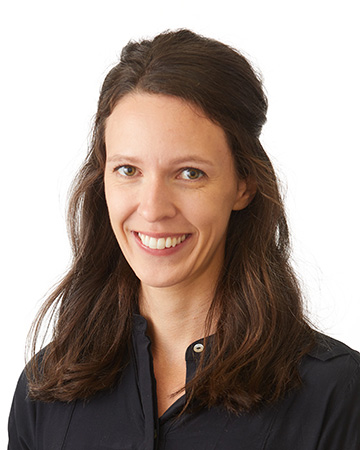 Specialty area(s)
Art History, American Art, Public Art, Monuments and Memorials, Gender Studies
Brief biography
I am a teacher and scholar of art history. I specialize in American visual culture, public art, and commemorative practices, with particular interest in tracing the intersections of gender, race and monument building.
As an art historian, I am dedicated to activating art history as a tool for civic and historical engagement and social dialogue.
Current courses at UWL
Art Appreciation
Art History II
Special Topics in Art History: Public Art in the U.S.
Education
Ph.D., Stony Brook University
M.A., The City College of NewYork
B.A., Emerson College



Research and publishing
I am currently working on two book projects. Breaking the Bronze Ceiling: Contemporary Statue Monuments to Women and the Changing Heroic Ideal in the United States analyzes public monuments to the five most-commemorated historic women in the United States (Sacagawea, Susan B. Anthony, Harriet Tubman, Amelia Earhart and Rosa Parks) to uncover the many ways in which artists and patrons adapt the traditional model of the hero statue to integrate feminist and race-conscious modes of thought into local communities.
I am also co-editing an anthology with Jennifer Wingate titled, Teachable Monuments: Using Public Art to Spark Dialogue and Confront Controversies (Bloomsbury Publishing 2021).
Journal Articles (peer reviewed)
"The Politics of Shame: The Glendale Comfort Women Memorial and the Complications of Transnational Commemorations." De Arte 53, no. 2 (Fall 2018): 82-102.
"It's Not About a Statue: Fred Wilson's E Pluribus Unum." Public Art Dialogue 4, no. 2 (2014): 184-200.
Anthology Essays & Other Publications
"Sakakawea's Long Trek to the United States Capitol: Representation and Diversity in the National Statuary Hall," Capitol Dome (forthcoming, Fall 2019).
"Your City is the Source: A Conversation About ICA/Vita Brevis." In Museums and Public Art? Cher Krause Knight and Harriet Senie, eds. Cambridge Scholars Publishing, 2018.
"Vita Brevis: A Public Art Initiative at Boston' Institute of Contemporary Art." In Artists Reclaim the Commons: New Works/ New Territories / New Publics. Glenn Harper and Twlene Moyer, eds. ISC Press, 2013.
Important links
Sierra Rooney's office hours