Profile for Sujat Sen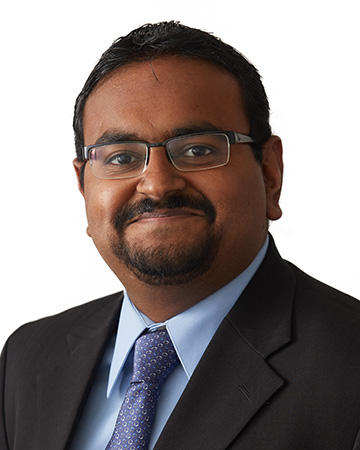 Contact me
Sujat Sen
Assistant Professor
Chemistry & Biochemistry University of Wisconsin-La Crosse
Specialty area(s)
Electrochemistry & Materials Science
Brief biography
​Dr. Sujat Sen is an Assistant Professor in the Department of Chemistry at the University of Wisconsin Lacrosse, Wisconsin (UWL) since Fall 2018. Prior to UWL, he completed postdoctoral appointments in the Department of Chemical Engineering at MIT (2016 - 2018), and in the Energy Systems Division at Argonne National Lab (2014 -2016). He earned his PhD and MS degrees in Chemistry from Brown University (2014) and the University of Reading (2008) respectively.
Current courses at UWL
General Chemistry - Part II - CHM 104
Instrumental Chemistry - CHM 441
Education
Ph.D. Chemistry, Brown University, RI, 2014
MS Polymer Chemistry, University of Reading, U.K.
B.Sc. (Honors) Chemistry, St.Stephen's College, Delhi, India
Career
Teaching history
Kaufman Certification in Teaching, MIT, 2017
Professional history
Postdoctoral Appointee, Energy Systems Division, Argonne National Lab, 2014 - 2016
Postdoctoral Associate, Department of Chemical Engineering, Massachusetts Institute of Technology, 2016-2018
Research and publishing
Selected Works (* indicates undergraduate author):
Sen, S., Leonard, M., Skinn, B., Hall, T., Inman, M., Taylor, E.J. and Brushett, F.R. (2018), Pulsed Electrodeposition of Novel Copper Nanostructures for CO2 Reduction to Hydrocarbons, MRS Advances, 3, 23, 2018, 1277 - 1284
Sen, S., Moazzen, E., Chow, C.M.*, Katsoudas, J., Singh, D., Timofeeva, E.V., and Segre, C., (2017) Electroactive Nanofluids with High Solid Loading and Low Viscosity for Rechargeable Redox Flow Batteries, Journal of Applied Electrochemistry, 47, 5, pp. 593-605
Sen, S., Govindarajan, V*., Pelliccione, C., Wang, J., Miller, D.J., and Timofeeva, E.V. (2015) Surface modification approach to TiO2 nanofluids with high particle concentration, low viscosity and electrochemical activity", ACS Applied Materials & Interfaces, 7, 37, pp 20538–20547
S. Sen, S. Kim, S. Jin*, L. Palmore*, N. Jadhav, E. Chason, G. T. R. Palmore, "In Situ Measurement of Voltage-Induced Stress in Conducting Polymers with Redox-Active Dopants", ACS Applied Materials & Interfaces,. 2016, 8 (36), pp 24168–24176
Sen, S., Liu, D., Palmore, G.T.R, (2014), Electrochemical reduction of CO2 at copper nanofoams", ACS Catalysis, 4, 16, pp. 3091-3095
S. Sen, J. Saraidaridis*, S. Y. Kim, G. T. R. Palmore, "Viologens as charge carriers in a polymer-based battery anode", ACS Applied Materials & Interfaces, 2013, 5 (16), pp7825-7830
See more details below.
Kudos
published
Sujat Sen, Chemistry & Biochemistry and Seth King, Physics, co-authored the article "Control of Texture and Morphology of Zinc Films through Pulsed Methods from Additive-Free Electrolytes" in ChemistrySelect published on May 25 by European Chemical Society Publishing (Wiley). Student co-authors include Lee Fuller, Jason Martin and Yuanman Ma.
Submitted on: June 11, 2021
published
Sujat Sen
, Chemistry & Biochemistry, authored the article "Electroreduction of carbon dioxide to formate at high current densities using tin and tin oxide gas diffusion electrodes" in
"Journal of Applied Electrochemistry"
published on July 24, 2019 by Springer.
Submitted on: July 25, 2019
Important links