Profile for Suthakaran Veerasamy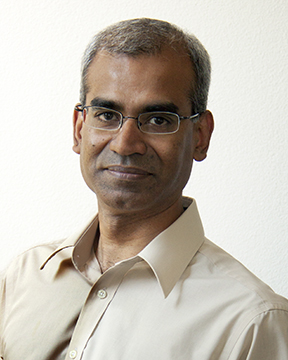 Specialty area(s)
Counseling Psychology (racial identity, religious identity, multicultural education)
Current courses at UWL
Culture and Mental Health
Theories of Counseling and Psychotherapy
Counseling and Therapy Methods
Education
Ph.D. in Counseling Psychology (University of Maryland at College Park)
M.A. in Counseling Psychology (University of Nebraska at Lincoln)
B.S. in Psychology (Bemidji State University)
Kudos
presented
Presenters at Focus on Equality on Nov. 13, 2019 in Onalaska High School were:
Suthakaran Veerasamy, Psychology — "Implicit Bias and the Experiential Information Processing System"
Ryan McKelley, Psychology — "True Courage: Challening Myths of Masculinity"
The event, Focus on Equality, was a collaboration between the Onalaska School District Equity Committee and the Onalaska High School Ujima Club, a club that focuses on teaching and learning about diversity within the community. All OHS students attended a morning keynote and then two of 37 breakout sessions on a variety of topics.
Submitted on: Nov. 14, 2019
named
Suthakaran Veerasamy
, Psychology, was named UWL Teaching Scholar of
the UW System Teaching Fellows & Scholars Program
. The Wisconsin Teaching Fellows & Scholars (WTFS) Program offers UW faculty and teaching academic staff a unique opportunity to collaborate with other exceptional teachers from across the UW System and from various disciplines. Collaboration with colleagues from diverse perspectives lies at the heart of the program. In addition to discussing illuminating works from pedagogical literature, Fellows and Scholars are guided through the process of completing a Scholarship of Teaching and Learning (SoTL) project with input from fellow participants and the program co-directors.
Submitted on: Dec. 4, 2017