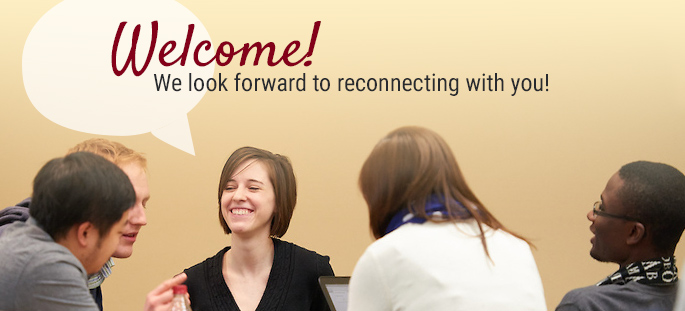 image of former on-campus cohort class with note welcoming back alumni
Welcome, alumni and friends of the SAA Department! On these pages you can keep in touch with us by filling out the linked form, provide periodic updates about anything you would like to share, recommend prospective students, and make a financial gift to SAA.
SAA is very proud of its alumni and your many accomplishments. We look forward to reconnecting with you.
Educating Practitioners. Inspiring Leadership.
Jane Brannan - UWL's Veteran's Education Benefits coordinator and SAAL EdD student, Jane Brannan was recently honored by Habitat for Humanity of Wisconsin for her service to her country and community. Habitat's Her Story project is designed specifically to honor women who have served in the armed forces.
Graduation Application Deadline - Planning to graduate in May? If there is even a remote chance that you will graduate in May, please make sure you apply to graduate by Dec. 1st.
MSEd Info Sessions - Thinking about pursuing a master's degree in student affairs? We still have info sessions taking place. The next dates are Dec. 10th and Jan. 11th. Check out the box on the right side of the page for more details.