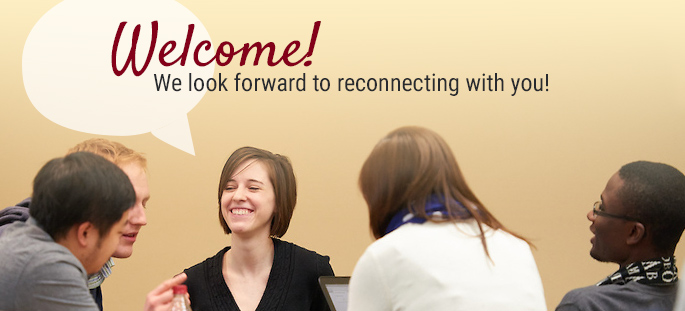 image of former on-campus cohort class with note welcoming back alumni
Welcome, alumni and friends of the SAA Department! On these pages you can keep in touch with us by filling out the linked form, provide periodic updates about anything you would like to share, recommend prospective students, and make a financial gift to SAA.
SAA is very proud of its alumni and your many accomplishments. We look forward to reconnecting with you.
Educating Practitioners. Inspiring Leadership.