Veterans Lounge
A page within Veteran Services
GI Bill® is a registered trademark of the U.S. Department of Veterans Affairs (VA).
Student Union: 0308
The UW-La Crosse Veterans Center is the central hub for our veterans and military-connected students on campus. Students must 'swipe' their student ID card for access. Students may contact the Veteran Services Office to request access.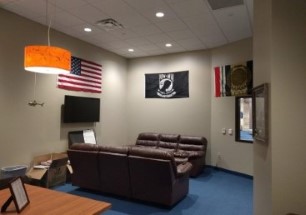 Veterans Lounge in the Student Union
The lounge provides a space for studying, enjoying a meal, or relaxing. Students may meet, receive the latest benefits information, coordinate with the Veterans Club, have workshops, and meet with veterans service organizations.
Students have access to a kitchenette (coffee maker, microwave, refrigerator), computers, comfortable couches, and a large lending library.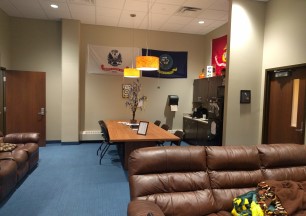 Veterans Lounge in the Student Union