Student Union: Room 0308
The UW-La Crosse Veterans Center is the central hub for our veterans on campus. One of the biggest issues facing combat veterans is social isolation. Many of these combat veterans have difficulty adjusting to civilian life, especially adjusting to college. We have over 250 veterans on campus, many who have just recently returned from deployments around the world.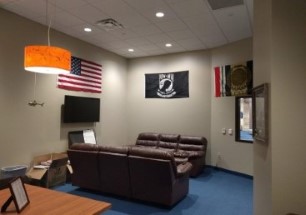 The Veterans Center provides a relaxing place for veterans and their dependents to meet, receive the latest veteran benefits information, coordinate with their Veterans Club, have workshops and meet with veterans service organizations.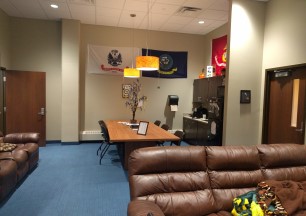 The Center offers a coffee maker, popcorn machine, computers, comfortable couches, and a large lending library. All are welcome to come check out the center anytime. See how we treat our brave men and women who have served our great nation in war and in peace. We stand ready to help those who have served transition back to civilian life.