Next CAB meeting: Tuesday, September 26
@ 5PM 3105-The U, see you there!
BUY TICKETS FOR KALAHARI HERE
Kalahari Info: Pick up online tickets at The U-Info Center anytime before loading the bus! Bus will start loading in front of The U at 8:00 PM, leaving promptly at 8:30 PM. The lock-in ends promptly at 1:30 AM, plan to be back on the bus to UWL no later than 2:00 AM.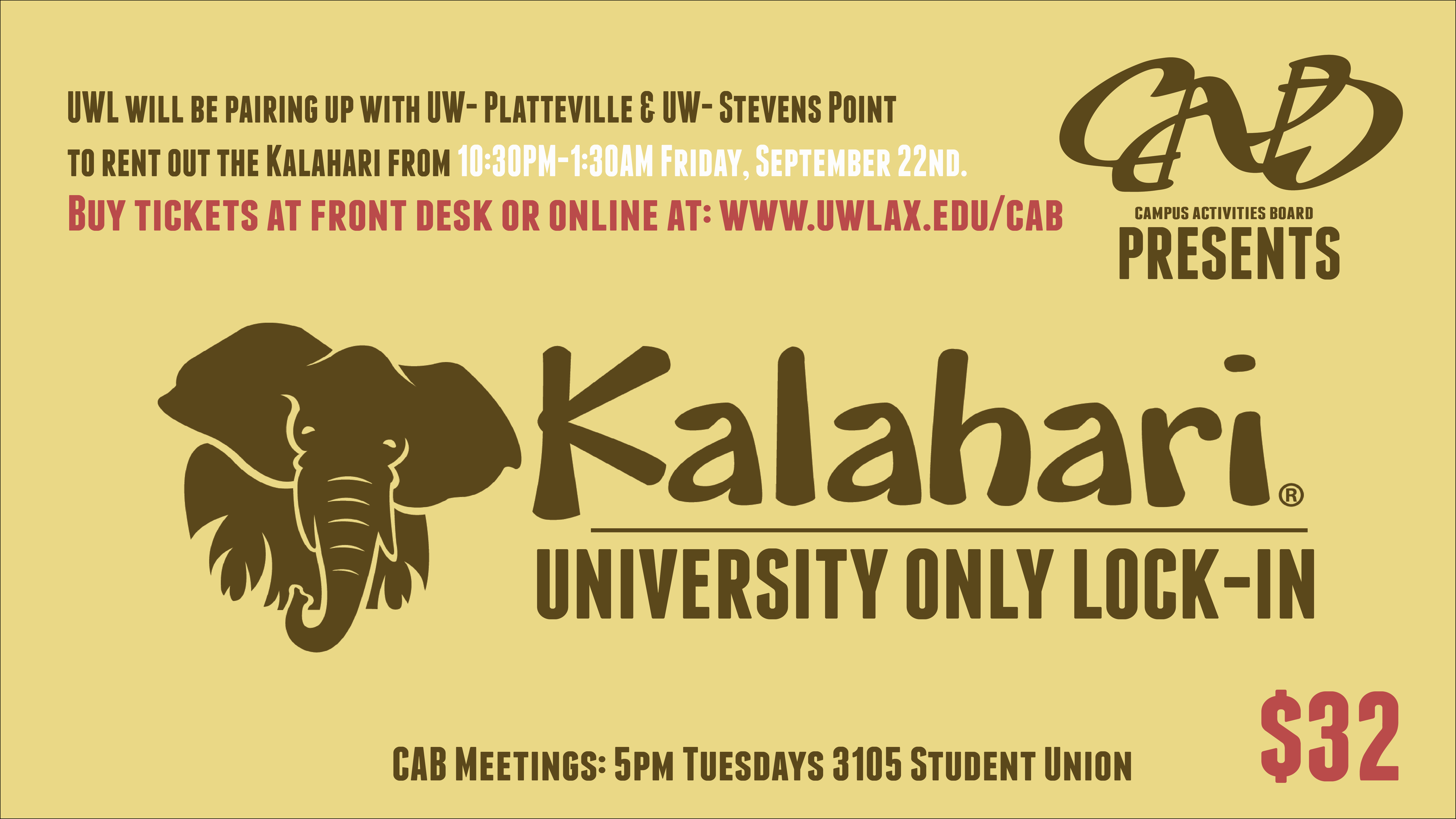 CAB provides cultural, educational and entertaining events for UW - La Crosse students, community, faculty and staff. Our motto is "Everyone welcome. Always." Please join us at our CAB weekly meetings at 5 p.m.
When we say Everyone welcome. Always. We mean it. Come to one meeting or come to as many as you can! CAB is about providing entertainment and educational experiences FOR YOU!