Science of Learning Institute
A page within Center for Advancing Teaching and Learning (CATL)
Explore the challenges students face when trying to learn your subject & discover strategies you can use to support their success.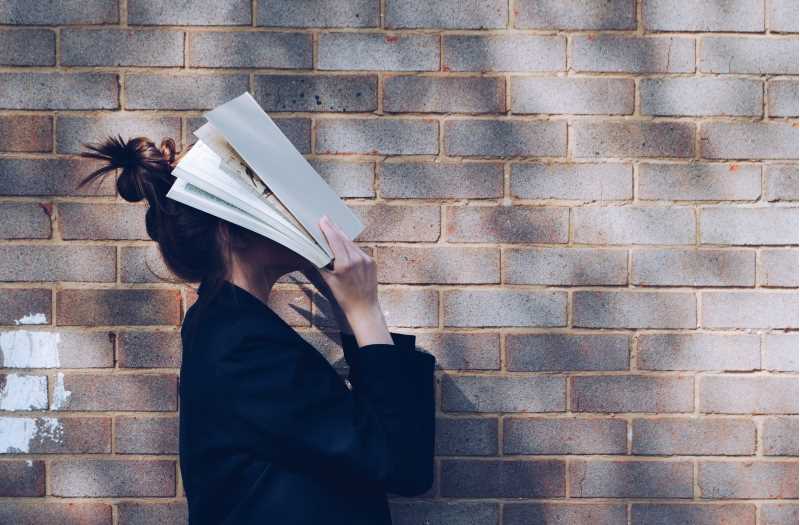 Have you noticed that students sometimes
forget information from previous classes?
hold misconceptions about the subject?
study for exams or prepare for class ineffectively?
have a shallow understanding of core concepts?
find it difficult to apply ideas in new contexts?
struggle to focus while you are teaching?
seem disengaged, overwhelmed, or checked out?
The science of learning has advanced significantly in recent years, building on decades of research into how people learn. How can we as instructors use the science of learning to better understand the challenges students face in our classes? How can we help students overcome these challenges and learn our subjects more effectively? The Science of Learning Institute provides support for faculty seeking to incorporate insights from the science of learning into their teaching.
Benefits of Participation
Get up to speed with key findings from the science of learning
Prepare materials/strategies for use in one of your fall 2023 classes
Create artifacts that can be added to Digital Measures as evidence of your teaching improvement
Connect with a community of colleagues who are interested in using the science of learning to improve teaching and student success
Receive ongoing support from CATL
Participation Requirements
Complete online modules on the science of learning prior to August 22
Attend in-person sessions from 9-noon August 22-24, 2023
Develop a plan and supporting resources to address a learning challenge in a class you are teaching Fall 2023
Implement your plan Fall 2023
Participate in a debriefing session to be held December 2023/January 2024 (date TBD)
Complete a survey reflecting on your experience in the Institute and submit a 1-page summary of your progress by December 31, 2023
Additional Information
I. What Students Believe: Setting Expectations
How can I encourage a growth mindset as well as a sense of belonging and self-efficacy while reducing fear and mistrust?
II. What Students Know: Transferring Knowledge
How can I activate prior knowledge, counter misconceptions, support deeper processing, and make the transfer of learning more likely?
III. How Students Process: Recognizing Constraints
How can I focus students' attention, minimize multitasking, and design instruction that recognizes the limits of mental effort and working memory (a.k.a. cognitive load)?
IV. How Students Practice: Guiding Learning
How can I promote metacognition, self-regulation, and proven learning strategies such as retrieval practice, spaced practice, and explanation/elaboration?
July 15 to August 21. Online Preparation. Participants will be added to a Canvas course with self-paced modules on the above topics. These should be completed before the first in-person session.
August 22, 9:00 am - Noon*. In-Person Session. Question: What learning challenges do you anticipate students will face in a course you plan to teach next semester and how might you feasibly address one of them?
August 23, 9:00 am - Noon*. In-Person Session. Question: What are some strategies you could use to address the learning challenge and what is your plan for implementation?
August 24, 9:00 am - Noon*. In-Person Session. Question: What instructional materials or resources have you created or do you plan to create, and what additional support would be helpful?
Fall 2023 Semester. During the fall semester, participants will test out learning strategies in their classes and then report back at the end of the semester about their observations.
December/January (Date TDB). A debriefing session will be arranged so participants can share insights and observations. Participants will complete a survey reflecting on their experience in the Institute and submit a 1-page summary of their progress by December 31, 2023.
* The afternoons of August 22-24 are reserved for course preparation, individual work time, and optional consultation.
Dr. Bryan Kopp, CATL Teaching & Learning Specialist
Dr. Bill Cerbin, Professor Emeritus of Psychology
Dr. Kate Parker, CATL Inclusive Excellence Specialist
Although welcome, no background or prior experience with the science of learning is required.
Eligibility: Tenure-track and IAS faculty with at least 50% FTE during the Fall 2023 semester are invited to apply.
Stipend: A $500 stipend will be awarded in recognition of successful completion of the Institute and delivery of final materials.
Please note that space is limited to approximately 10 participants total.
To apply, please complete this application form by the end of the day on June 15, 2023.
Applications that demonstrate the following will be given priority in the review process:
Instructor availability (must be available to join in-person sessions August 22-24)

Instructor interest in the Institute focus

Potential for impact on students

Instructor commitment to implement changes in a course they are teaching Fall 2023

Representation of diverse disciplines/programs
If you have questions, please contact Bryan Kopp, CATL Teaching & Learning Specialist.