La Crosse Exercise and Health
A page within La Crosse Exercise and Health
We are excited that you found us and are pleased to be able to provide you with on-line information about our Adult Fitness and Cardiac Rehabilitation exercise programs, our Continuing Education Workshops, and our on-going research efforts. I've provided a brief overview of our program components below. To access more complete information about each area, please click on any of the underlined titles or the corresponding icons at the conclusion of the following text.
Our Adult Fitness and Cardiac Rehabilitation programs are conducted right here on the UWL campus and participants have access to some of the finest exercise facilities in the La Crosse area. The programs are all medically supervised and staffed by students in our Clinical Exercise Physiology masters program. All programs are open to the public and we currently have over 125 community members, faculty, and staff enrolled.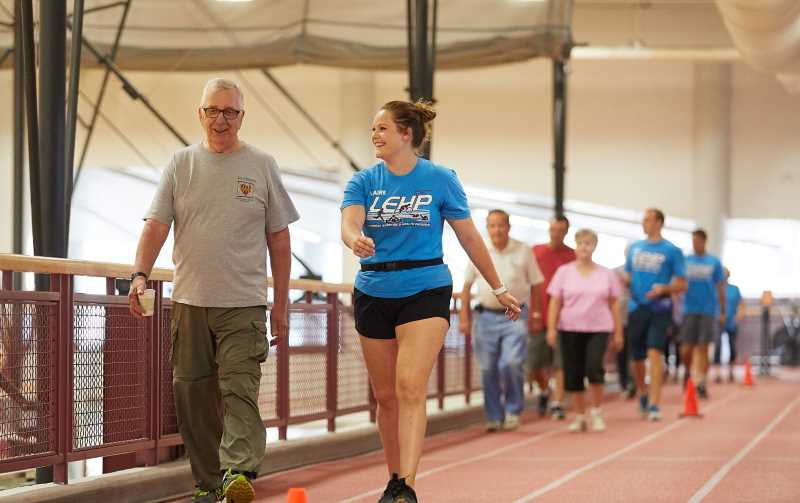 Since 1971, the LEHP has offered a series of Continuing Education Workshops each year. The workshops offerings are ever-changing, but they are all designed to train professionals from around the country and around the world about some facet of designing or running a state-of-the-art cardiac or pulmonary rehabilitation program.
And finally, take a look at some of the research we've been engaged in over the past several years. Our Human Performance Laboratory is one of the finest in the midwest and we have a growing national reputation for conducting research related to testing new or innovative fitness products.
Again, welcome to the LEHP website. We hope you find it enjoyable and informative. If you need further information, please feel free to call us at 608.785.6518 or e-mail us.
Sincerely,
Kathryn Johnson, M.S., ACSM-CEP
Teaching Assistant Professor
Executive Director of LEHP