Engagement best practices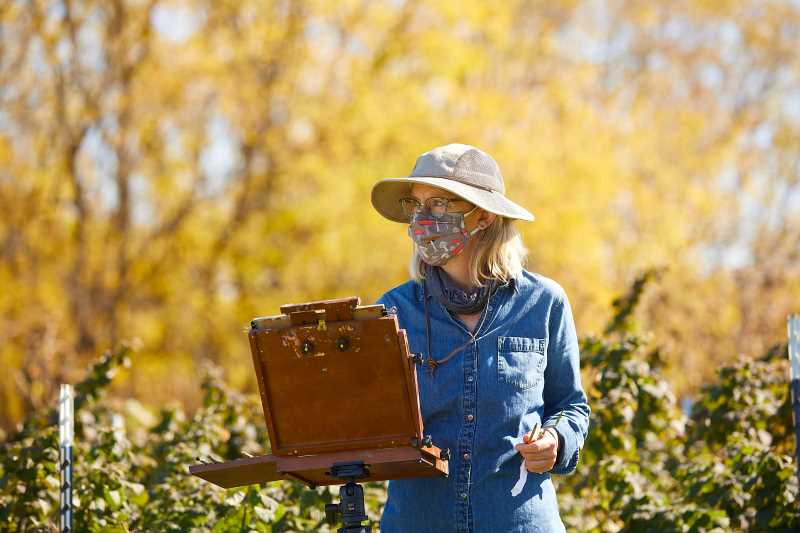 Community Engaged Learning involves fostering mutually beneficial partnerships that enhance student learning, address societal concerns, and improve quality of life by co-creating partnerships that meet community needs.
Engagement best practices
Check yourself!
What you do and how you do it matters.
At the Office of Community Engagement, we get to work with incredible students, faculty, and staff who want to make a positive, tangible impact in our communities. As you develop relationships and move towards action, consider the points on this checklist.
Before you engage:
Remember you are representing the University of Wisconsin – La Crosse, as well as yourself and your program.
Learn more about the partnering organization and the issue with a critical eye towards history and context.
Research existing community-based efforts, paying attention to the role of those impacted in the creation and sustainability of those efforts.
Assess ways you can contribute to those existing efforts (time, talent or treasure).
Consider how your own social identities and experiences influence your understanding of these issues and may impact your contribution.
If an opportunity doesn't fit your objectives, help the community organization find a possible fit by referring it to the Community Engagement Office.
During the experience:
Engage with respect, compassion and humility.
After the experience:
Reflect and ask: What did I learn? How did the experience challenge what I thought I knew? What do I need to learn more about?
Consider how you will continue to engage as an active citizen.
How to engage!
You represent UWL.
Community engagement can lead to meaningful outcomes for our partners and an excellent real-world experience for our students and future graduates. As a representative of UWL who is developing a relationship with a community member, consider these best practices to help provide a positive experience.
The Art of Small Talk
Getting the conversation started!
Shake hands
Make eye contact
Introduce yourself. Create a 30 second elevator speech:

"Hello. My name is John Johnson. I am an instructor in the ABC Department at UWL. I look forward to hearing your ideas about a potential community-campus partnership."
Greet people with enthusiasm
Be the first person to extend a hand if you don't know someone
When you do not remember someone's name: "Don't finesse, just confess"
View a room of strangers as a room of stories that you want to learn

Use comfortable or non-threatening topics to begin conversations
Ask questions and listen – be genuine and approachable

"Tell me about your role at ABC company."
"What led you to this position?"
"What is your favorite part about working/volunteering here?"
"What is the mission/purpose/goal of your organization?"

Allow them to talk – don't monopolize the conversation
Aim for a conversation that goes beyond the surface – become engaged
Compliment sincerely
Etiquette – Being conscientious of others' needs and making them comfortable
Recognize when to end the conversation

"It was so nice to meet you."
"I will let you connect with others."
"I hope to connect/follow up with you soon."
"I appreciate your time today. Thank you."
"I'd be happy to connect again at another time. Do you have a business card?"
"Here is my business card if you'd like to connect again."
Professional Communication
Effectively communicating your goals, expectations, and questions!
Smile and be positive to set the tone of the interaction
Well-spoken and confident
Communicating genuineness and sincerity
Good grammar – both in speaking and writing
Appropriate capitalization and punctuation in written and email correspondence
Proofread twice (once for grammar/spelling, once for flow)
Communicate Effectively with Technology
Use technology politely to bring people together!
Use technology to collaborate, not disengage
Recognize that email and social media is not private
State the purpose of an email and whether an attachment is included early in email
When an email becomes too long, talk face to face
Never respond to an email out of anger – give yourself time to think diplomatically
Dressing the Part
Being appropriately dressed makes a powerful impression!
Ask the organization for their dress code (always avoid inappropriate graphics/language on clothing)
If you must ask if it is appropriate to wear, it most likely is not
Punctuality
Ready to roll!
Be on time

Build a reputation that people can count on you, they know you will be there when needed, and you will complete the project given
Arrive ready to work – not to eat your breakfast/lunch/dinner or scroll through social media/texts/emails
Display an attitude that you are ready to interact and engage
Exceeding the Minimum
Being the best version of you!
What more can you do to grow your knowledge and help the community partner?
Increase your knowledge of the organization and community – read the newspaper and watch the news
Own your mistakes and learn from them
Avoid checking your phone
Be open to changes and seek collaboration on new ideas

When receiving feedback, listen with humility
Memorable Collaboration & Partnership
Make a difference!
When people think of UWL, do they think of you? Did you make an impression that they feel comfortable contacting you or the Office of Community Engagement for future partnerships?
Give a genuine and sincere thank you for the partnership
Write a follow-up note or email after first meeting and at the end of the experience

Personalize the note with a fact you remember from the conversation
Consider connecting with them on LinkedIn
Consider what expertise you and the community partner can bring to the table. All parties are experts in their respective fields.
Visit us!
UWL Office of Community Engagement
Cleary Alumni & Friends Center, Room 104
1725 State Street
La Crosse, WI 54601