Posted 2:24 p.m. Thursday, Aug. 27, 2020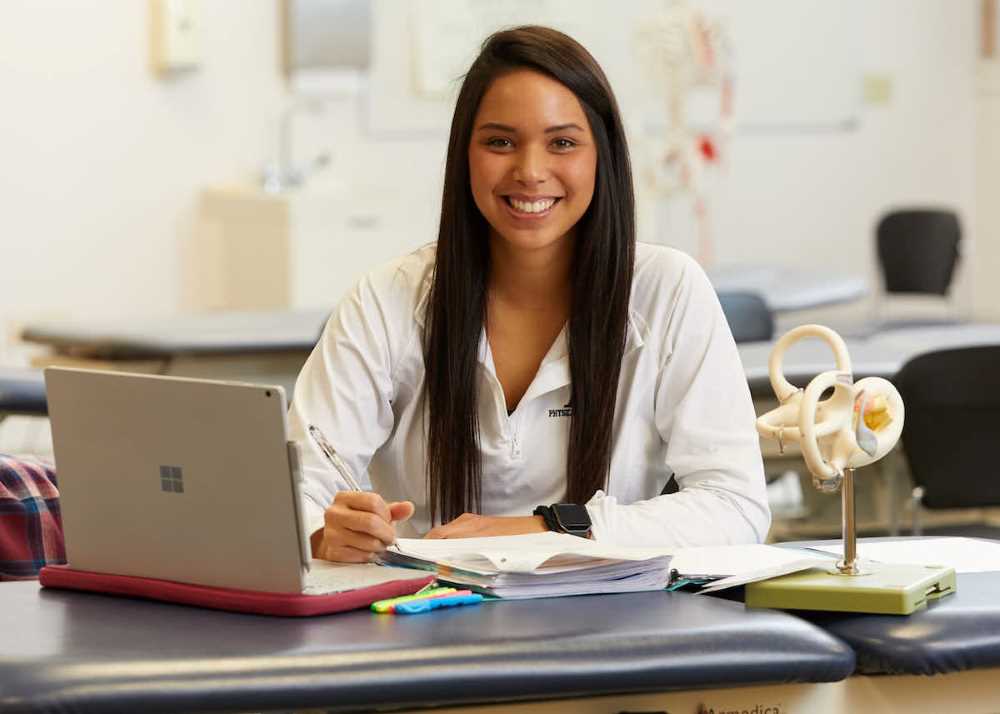 Five tips to finding your path in healthcare from our pre-health career expert
Interested in earning a healthcare degree in college, but not sure which direction to go? You're not alone.
Whether you're thinking about a career in healthcare in a general or a specific area such as medicine or physical therapy, you should continue to learn about yourself during college and stay open to all possibilities in this wide-ranging field.
Here are some tips any student looking ahead to college can use to begin to find the best healthcare career path for them, courtesy of University of Wisconsin-La Crosse Pre-Health Student Resource Center Coordinator Josh Bench.
1. Focus on the small steps instead of a lofty, distant career goal.
You know you want to be a doctor or a [insert healthcare career path here]. That big goal in front of you can sometimes feel overwhelming and unachievable. Focus on the small steps to get there instead. This will help you achieve your goal or decide if it needs to change — sooner rather than later. For example, instead of setting your sights on becoming a doctor, focus more on what doctors have done in college to become doctors or what dentists have done to become dentists. For instance, they focus intensely on their studies, join related student clubs and organizations, and explore opportunities that allow them to see firsthand what the profession is really like.
2. Understand that there is no "right major" for a healthcare career.
Instead, in college you will find courses or "prerequisites" that will be required for you to apply for certain undergraduate or graduate school programs in healthcare fields. Your college advisor can help you find those courses. Although there is no right major for a healthcare career, you can find a major that is a great fit for you. Select general education classes early on in your college career that sound interesting to you. Try to find areas of study that you care about the most. This passion you have for what you do is what will set you apart in your future applications. Also, be aware of your pre-conceived ideas about the best majors for certain jobs or when applying to medical school. Majors in social sciences and humanities can also lead to healthcare careers. They will often require master's degrees, but that is true of common health-related majors such as biology.
3. Learn about the profession in an active way (not just passive).
Passively learning about a profession is reading or watching videos online. Active learning is trying it out. Explore and experience as much as you can. You can:
Make conversations happen with advisors and mentors. Don't forget to use your own personal network — your doctor, your dentist, or your cousin who is a nurse. Ask a lot of questions. How did they get to where they are and what recommendations do they have?
Take an introduction to health careers course if one is offered at your high school or college.
Take self-assessment questionnaires (check with your career services/advising center).
Participate in virtual and/or in-person related opportunities such as clubs, job shadowing and volunteering.

4. Reflect on what you've learned about yourself.
As you gain experiences, take time to self-assess. How do you feel in these environments and when interacting with people? Students should keep a journal throughout college. In addition to helping you reflect, a journal can help with future applications. One day, you'll likely need to write a personal statement for a graduate school admissions essay or a job application. Students who write the best personal statements have been taking notes along the way. Things that have stood out as they've interacted with people, worked through challenges or discovered new things about themselves are there to jog their memory at the jumping off point.
5. Give yourself a break. Starting college with uncertainty is perfectly OK.
In fact, it's how most students come to college. College is the place where you discover yourself, and college advisors can help you learn about your options and reflect on where your interests, values and abilities align. You don't need to decide your major when you begin college. In fact, waiting to declare your major might be an advantage. And even after you declare your major and find your first career, you are never really done learning about yourself and where you want to go in life.
What healthcare degrees are there?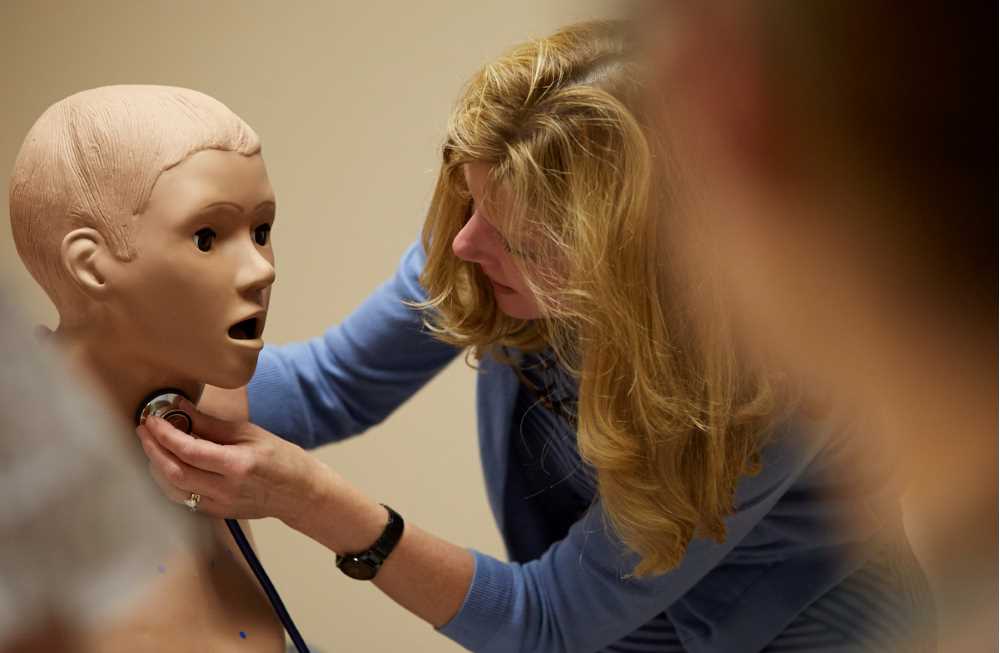 Check out this resource for a guide to careers in health: Explorehealthcareers.org. Common examples of healthcare degrees include:
Health career paths requiring more education (master's degree or doctorate)
Audiology
Speech Language Pathology
Health career paths requiring a bachelor's degree (in some cases graduate degrees are offered as well)
Registered Nursing
Dietetics
Universities that specialize in preparation for healthcare careers may offer pre-health tracks that help you find the right courses to take in preparation for graduate school in a variety of professions.
What healthcare degrees are in demand?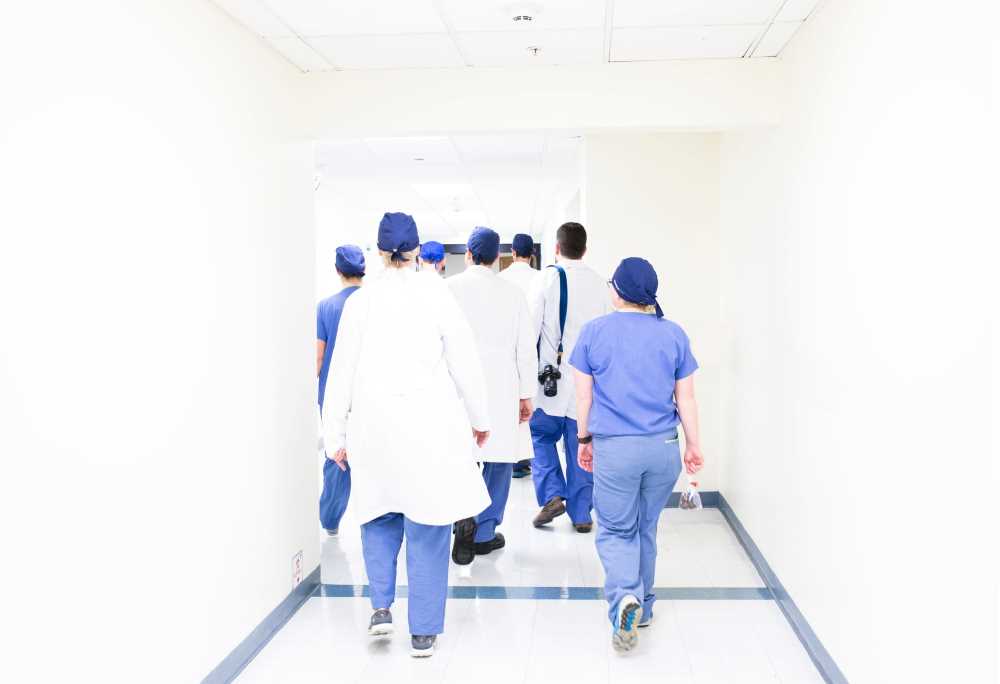 Technology used in healthcare is constantly changing. That makes it difficult to predict which healthcare career will be most in demand from year to year, says Bench. Still we know the need for healthcare professionals overall is not going away — particularly with an aging population and a global pandemic. As you embark on healthcare studies, keep an open mind. It is not necessarily the specific technique or subject matter you are learning that is the most important thing. Instead, it is the related overarching skills you are building that can be applied to any career. For instance, you'll be challenged to solve complex problems, communicate effectively, persist and be flexible in college, and you'll need those skills in your career. Think about college as an opportunity to learn and grow. Even if you don't understand the exact reason for a particular assignment, you will likely connect the dots later in life.
What are the pros and cons of a career in healthcare?
What are the benefits of choosing a healthcare career?
That depends on who you are and what you value. A benefit for one person may be a drawback for someone else. Ask yourself questions about what you value as you look ahead: High pay? Prestige? Being in charge? Work-life balance? College advisors will ask you to think carefully about your values to help you understand the best path for you.
What are the challenges of a healthcare career path?
Pursuing a healthcare degree is a popular choice, which means there is often more competition with more students vying for limited seats in certain programs. If you are struggling to meet the requirements of a specific program, connect with advisors to explore related programs that might not have as competitive of standards for admission. For instance, while physical therapy is a popular graduate program at UWL, students can also consider related programs such as athletic training and clinical exercise physiology.
What are the best paying jobs in healthcare?
Explorehealthcareers.org includes salary information for each profession.
All health professions requiring a bachelor's degree and up will pay a solid salary. But if your most important value is high pay, finding a specialization in medicine might be the route for you. Keep in mind, the path there is extremely competitive. Getting into medical school is notoriously tough, and it is those "high fliers" in medical school that are then competing for coveted specialized residencies. Similarly lucrative but competitive routes exist for dentists, anesthesiologist assistants, medical dosimetrists, and more. If the only thing motivating you toward that end goal is money, you are likely to be passed up by those who are passionate about their professional interests.
Also, the American Medical Association recommends that you choose your specialization based on your skills and interests, not on salary. Any college advisor will agree.
Learn more about UWL undergraduate and graduate programs and UWL Admissions.
Find more college preparation tips.