Clinical Exercise Physiology
A page within Clinical Exercise Physiology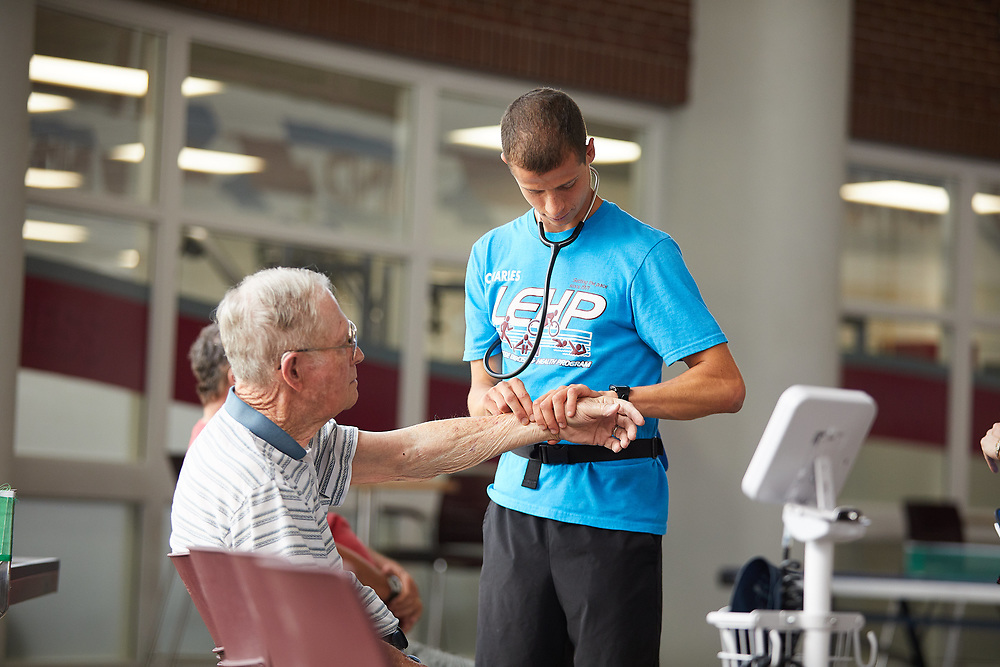 Established in 1978, the CEP program was the first graduate program in the country to prepare students to work specifically in the field of cardiopulmonary rehabilitation. As such, La Crosse has a long-standing reputation for excellence and enjoys a national and international prominence unmatched by any other program in the country (9 Presidents of the American Association of Cardiovascular and Pulmonary Rehabilitation have been past faculty or alumni of La Crosse). We constantly monitor the market place and change the content of our curriculum to reflect the latest trends in the field. We are confident that when students finish the program, they are ready to enter the workforce. Approximately 85% of our graduates enter clinical positions, with the remaining 15% attaining positions in adult/corporate fitness settings or going on to obtain additional degrees (e.g., RN, PT, PA, PhD).
A key to the success of the CEP program is the tremendous amount of practical experience that students receive during their training. In addition to working in the on-campus La Crosse Exercise and Health Program, students work in close cooperation with the two area medical facilities: Gundersen Health System and Mayo Clinic Health System - Franciscan Healthcare. This cooperation gives students an opportunity to become involved in clinical aspects of exercise testing and cardiopulmonary rehabilitation not available at the University.
A major goal of the program is to prepare students to sit for the American College of Sports Medicine (ACSM) Clinical Exercise Physiologist (CEP) examination at the end of the program. Over the past 30 years, the first time pass rate for La Crosse graduates has exceeded 90%.
We would like to thank you for visiting this website. Please click on the categories on the left to learn more about specific aspects of the program. We hope that you will find the information here useful and hope that it answers many of your questions. If you still have questions or would like to schedule a campus visit, please phone me directly at 608.785.6518, or email me at sjaime@uwlax.edu
Salvador J Jaime Ph.D.
Program Director