Wisconsin wetland science workshops
A page within Wisconsin wetland science workshops
Professional Development Training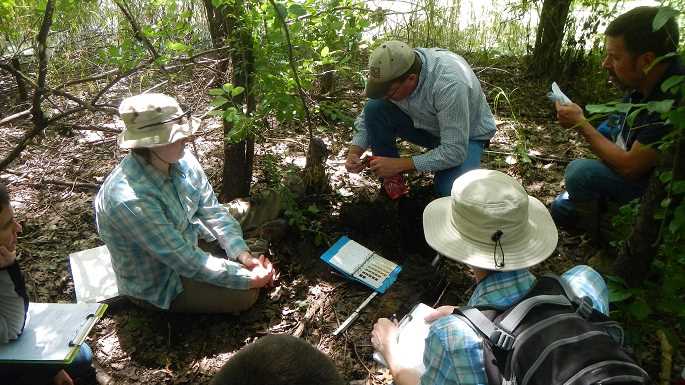 General Information:
When planning a development project, you must know precisely the boundaries of wetlands on the property as determined through procedures specified in local, state and federal rules. A wetland professional is generally required to make the boundary determination and their findings are subject to review by regulatory agencies. Each year UW-La Crosse holds a series of wetland delineation related workshops. These workshops, held in La Crosse and other locations throughout Wisconsin, are taught by experts in the field. Individuals who delineate wetlands or wishes to learn how to delineate wetlands in Wisconsin are encouraged to attend.
Workshops are intended for:
Engineers
Planners
Scientists
Resource Managers
Local and Tribal Officials
Environmental Professionals
Individuals who complete the Basic and/or Advanced Wetland Delineation Workshops are added to a list of delineators that is provided to federal, state and local officials upon request.
Sponsored by:
UW-La Crosse River Studies Center
UW-La Crosse Graduate & Extended Learning
In Cooperation with:
State of Wisconsin Department of Administration - Wisconsin Coastal Management Program
Southeastern Wisconsin Regional Planning Commission
United States Geological Survey
USDA-Natural Resources Conservation Service
Wisconsin Department of Natural Resources
U.S. Army Corps of Engineers