Art Adventures Camp
A page within Art Adventures Camp
UW-La Crosse Art Adventures Camp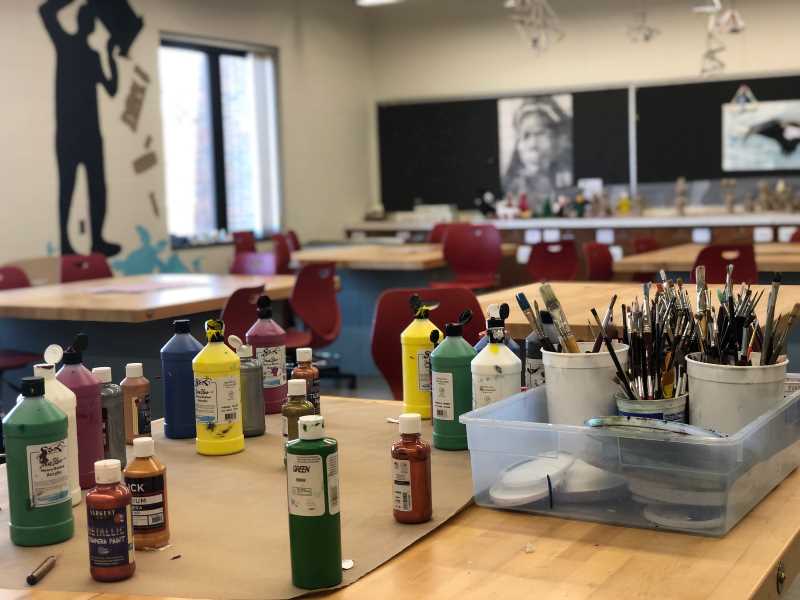 August 7–9, 2023 | 8:30–11 a.m.
For kids entering grades 5–8 in the fall.
Learn and gain hands-on experience to an array of artistic practices and media techniques. Lisa Lenarz, Associate Professor, will foster your development of art studio practices and art authorship. You will practice and create your own art projects in a UW-La Crosse art studio. Each day you will leave with your unique pieces of art to keep or share with others.
Choose from three different workshops. You can attend one or all:
Explorations in Painting
Do-it-Yourself (DIY) Sculpture Studio
Bookmaking & Beyond
Explorations in Painting
Monday, August 7
8:30–11 a.m.
Explore fundamental and experimental painting techniques in this studio workshop to make your own multi-colored scratchboard painting and develop a mixed media acrylic painting on canvas.
DIY Sculpture Studio
Tuesday, August 8
8:30–11 a.m.
In this DIY (do-it-yourself) style studio workshop basic concepts in creating sculptural forms will be explored through relief and sculpture in the round using cardboard mask forms, fibers, wire, recycled materials, and duct tape.
Bookmaking & Beyond
Wednesday, August 9
8:30–11 a.m.
Experiment with a variety of bookmaking techniques and inspired concepts including decorative papers, recycled books/materials, origami, and dioramas.