Why UW-La Crosse?
A page within Master of Science in Recreation Management - Professional Development
Important Application Dates
Applications are being accepted for the Fall 2023 cohort.
Applicants will be notified of admission decisions as soon as an acceptance decision is made. The priority deadline for application review is June 1 of each year. Admission decisions are made on a rolling basis.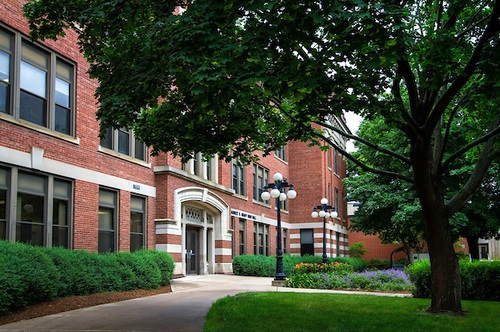 UW-La Crosse Graff Main Hall
Enjoy the flexibility of online courses

Access course content from your desktop, laptop, tablet or smartphone
No on-campus meetings or requirements
Interact with faculty and fellow students via online discussion boards and group projects
Build your professional connections and be a part of a community of learners as you progress through the program together
Present your capstone project at UWL if you choose

Graduate from an institution that employers respect
UW-La Crosse was one of two schools in Wisconsin to make Kiplinger's Personal Finance's list of the top 100 best values in public colleges for 2018

UWL ranked No. 45 for out-of-state students and No. 64 for in-state students

U.S. News & World Report's 2018 America's Best Regional Universities in the Midwest lists UWL as the state's top and No. 4 public university in the Midwest among institutions providing undergraduate and master's programs

It is the 17th consecutive year UWL has remained the state's top-ranked UW System comprehensive university

The department consistently places 90 percent or more of its graduates in locations around the United States and in several other countries. The recreation and leisure services management area is rated among the top 10 placement leaders in the country.
UW-La Crosse's average per credit tuition hour is $575—highly affordable compared to other online programs.