Recreation Management
A page within Recreation Management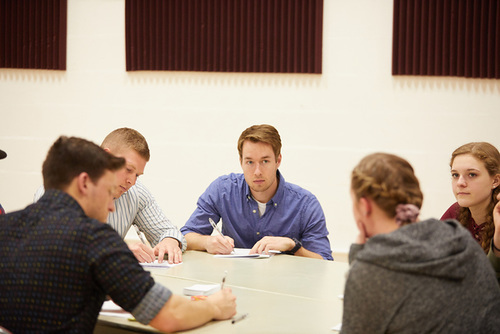 2018 UWL Recreation Managment REC Forum
The Master of Science in Recreation Management is a multidisciplinary program of advanced study designed to prepare graduates for careers in the public, private non-profit, and the commercial sectors of the recreation profession. With three curricular options (thesis, graduate project, or internship), the program serves both students with extensive recreation backgrounds and students who are looking to a masters program as their gateway into the recreation field. Please visit the websites that introduce you to the recreation management program, our graduate faculty, and the opportunities at the University of Wisconsin-La Crosse, then contact me at 608.785.8210 or kevans@uwlax.edu for additional information.
Thank you for your interest,
Kate Evans, Ph.D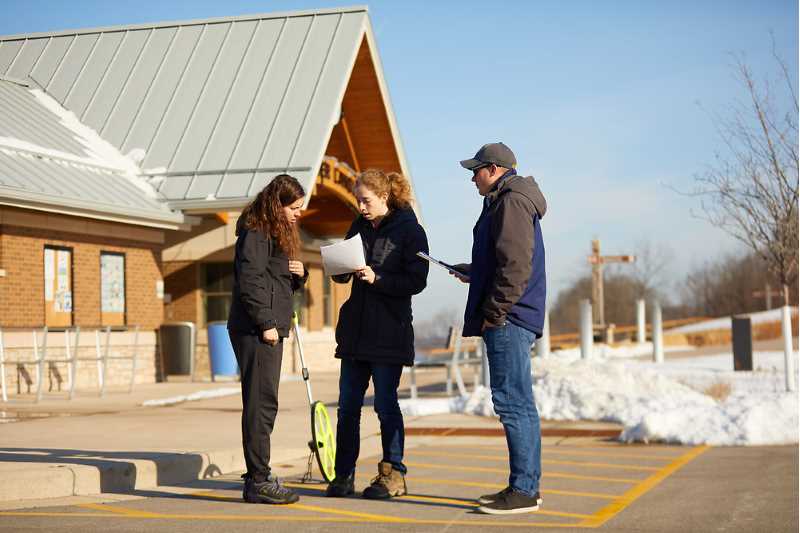 Recreation Facilities Survey
News:
Hannah Mueller was recently awarded the Future Scholar Award from The Academy of Leisure Sciences (TALS). She was presented the award at the TALS annual conference and described the experience as "a solid three days of some of the best conversations with the most fascinating thinkers in our field".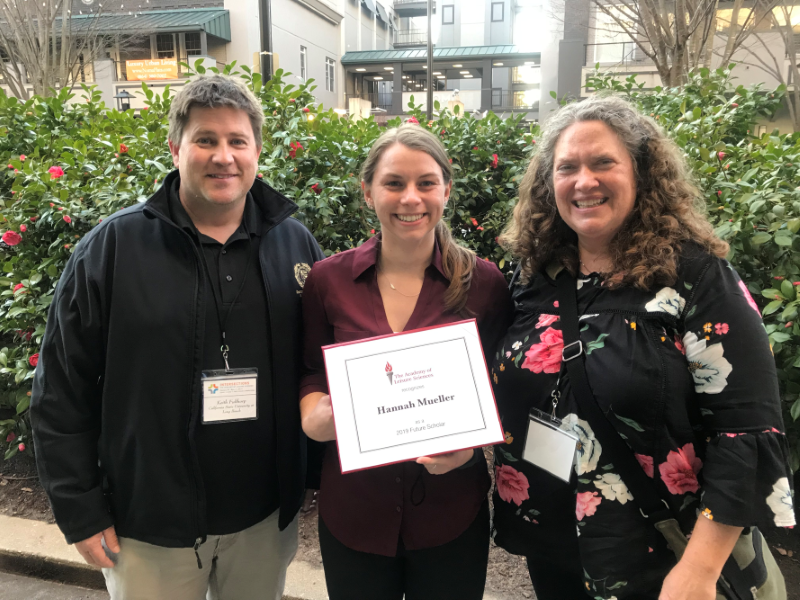 Hannah Mueller (middle) presented with the Future Scholar award
Recent grad comments:
"My UWL graduate program has provided me with several opportunities to succeed as a student and young professional. From hands-on experience, cohesion with faculty and various departments on campus, it has better prepared me for my future in the recreation field. "
Jamie Wall
"The program sets you up for a wide variety of experiences and you can tailor it to meet your own individual needs. I've appreciated the faculty taking the extra time out of their schedule to give me advice and help guide me in the direction I'd like to go! UWL is a great community to be a part of."
Kristen Reich