VOTE | Simple. Easy. Important.
Next election
2020 General Election: Tuesday November 3, 2020
UWL students living on campus reside in ward 8; ward 8 residents will vote at Mitchell Hall on Tuesday, November 3, 2020.
Get to know the candidates on the ballot: Presidential Candidate Guide
For more information about voting and how to register, visit our my.VoteEverywhere website.
To stay up to date on events happening on campus and reminders about voting, text eaglesvote to 56525.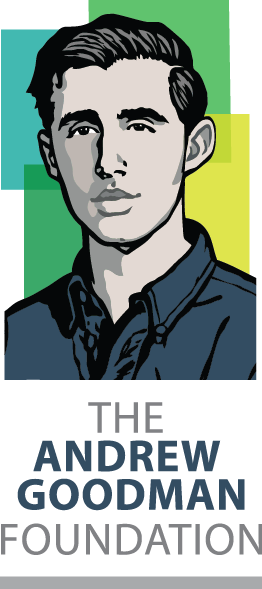 About the Andrew Goodman Foundation
University of Wisconsin-La Crosse is an Andrew Goodman Campus!
The Andrew Goodman Foundation's Andrew Goodman Vote Everywhere program partners with America's colleges and universities to provide resources and mentoring to a national network of student leaders who carry out voter registration, education, mobilization, and advocacy campaigns on campus. Learn more about UWL's Andrew Goodman Campus Team and how to get involved.
The Foundation's mission is to make young voices and votes a powerful force in democracy. The organization is named after Andrew Goodman, a college student and Freedom Summer volunteer who was murdered by the KKK in 1964 while registering Black Americans to vote in Mississippi.