VOTE | Simple. Easy. Important.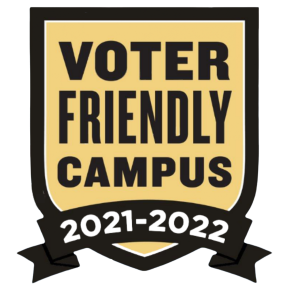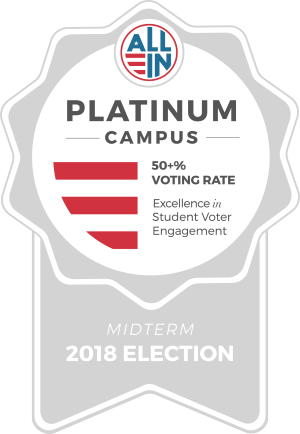 Next election
2023 Spring Primary Election: Tuesday, February 21
2023 Spring General Election: Tuesday, April 4
Check out this 2023 Wisconsin Supreme Court Race Non-partisan Voters Guide. This is a nonpartisan race, so the top two candidates will advance. There will be no "R" or "D" next to their names on the ballots.
UWL students living on campus reside in either ward 9 or ward 10.
List of Polling Locations.
Get to know the candidates on the ballot: Type in your address to see ballot
For more information about voting and how to register, visit our my.VoteEverywhere website.
Check back for other events and locations throughout the semester.
To stay up to date on events happening on campus and reminders about voting, text eaglesvote to 47020.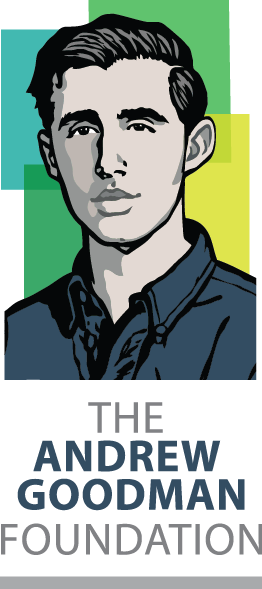 About the Andrew Goodman Foundation
University of Wisconsin-La Crosse is an Andrew Goodman Partner Campus!
The Andrew Goodman Foundation's Andrew Goodman Vote Everywhere program partners with America's colleges and universities to provide resources and mentoring to a national network of student leaders who carry out voter registration, education, mobilization, and advocacy campaigns on campus. Learn more about UWL's Andrew Goodman Campus Team and how to get involved.
The Foundation's mission is to make young voices and votes a powerful force in democracy. The organization is named after Andrew Goodman, a college student and Freedom Summer volunteer who was murdered by the KKK in 1964 while registering Black Americans to vote in Mississippi.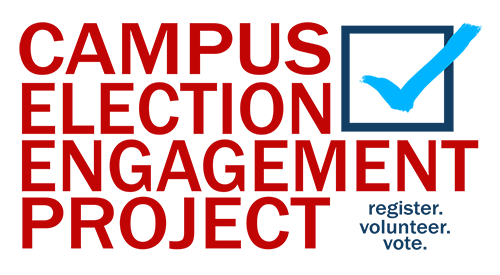 CEEP Description Full
Campus Election Engagement Project (CEEP) is a national nonpartisan project that helps administrators, faculty, staff and student leaders at America's colleges and universities engage students in federal, state and local elections, working to promote a more equitable and inclusive democracy, and to overcome the ever-changing barriers to voting. With support and guidance from our state directors, our schools help their students to register, volunteer in campaigns, educate themselves on candidates and issues, navigate confusing voting laws, and turn out at the polls. In 2018 we helped a million more students vote at the schools we engaged compared to 2104, then surmounted the COVID challenges of 2020 to work with 609 colleges with a total enrollment of 6.4 million students, while sponsoring 352 student Election Engagement Fellows. See our Executive Summary for a sense of our impact. Because individuals who vote when they're young tend to continue, and because we help schools deepen their electoral engagement each cycle, we generate both immediate and long-term impact. -CEEP website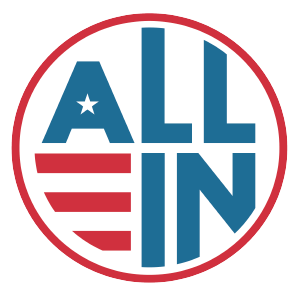 All In Description Full
The ALL IN Campus Democracy Challenge empowers colleges and universities to achieve excellence in student democratic engagement
At the Challenge, we believe higher education should play a role in developing an active and informed citizenry by educating students, motivating them to engage in American democracy, and instilling the value of lifelong participation. Through an intentionally designed program – which provides incentive, structure, and accountability – this national, nonpartisan initiative inspires, supports, and celebrates colleges and universities working to improve civic learning, political engagement, and voter participation.- Taken from the All In Campus Democracy Challenge Website.