Eagle ID
A page within University Centers
The Eagle ID is the official personal identification card of University of Wisconsin - La Crosse! Your Eagle ID Card is your permit to the campus, your key to everything you will need access to at UWL. The minute you step foot on campus, you will need it to enter your residence hall, access your dining plan, and pick up your textbooks. Eagle IDs do not expire as long as you are an active student enrolled in classes.
Residence Hall Access

Recreational Eagle Center Access

Spend Campus Cash (Students Only)

Vending Machines

City Bus - Free Rides

WING Technology Center

Attend UWL Sporting Events - Free

Rent Textbooks

Pay-for-print
The first ID is free
Lost/Stolen Cards - $20.00
Damaged Cards* - $10.00 (must present damaged card)
Name Badges - $5.00
*Cards that have been damaged through "normal wear and tear" will be replaced at no charge if the damaged card is surrendered at time of replacement. Damage from normal wear and tear includes damage caused by swiping the card through card reader devices. Examples of this type of damage include:
Horizontal wear on the magnetic stripe
Horizontal breakage of the card along the magnetic stripe
A $10 damaged card fee will be charged for cards that have become damaged due to misuse or improper care. Examples include, but are not limited to:
Vertical/horizontal gouges or scratches on magnetic stripe
Vertical wear on the magnetic stripe
Bent or curling cards
Vertical break of card or ragged vertical/horizontal break
Abnormal marks including teeth marks
Equipment damage (such as from a washer or dryer)
Demagnetized Cards -

Demagnetization can be caused by microwaves or magnets (earpod cases & magnetic wallets are common culprits).
Do not:
Punch a hole in the card
Put a magnet next to your card
Bend your card
Use your card as an ice scraper
Put scratches in the magnetic stripe(s)
Lost Eagle ID:
If you have lost your Eagle ID, you may get a replacement ID (cost $20) printed at the card office during our regular business hours. If the card office is closed, you can use your Digital ID on GET Mobile at all dining locations on campus. For access to your residence hall, please visit your front desk for a temporary access card.
You are also able to mark your card as "lost'" on GET Mobile, doing so will make your physical card inactive. If you find your card to reactivate it, please call, email, or stop into the card office.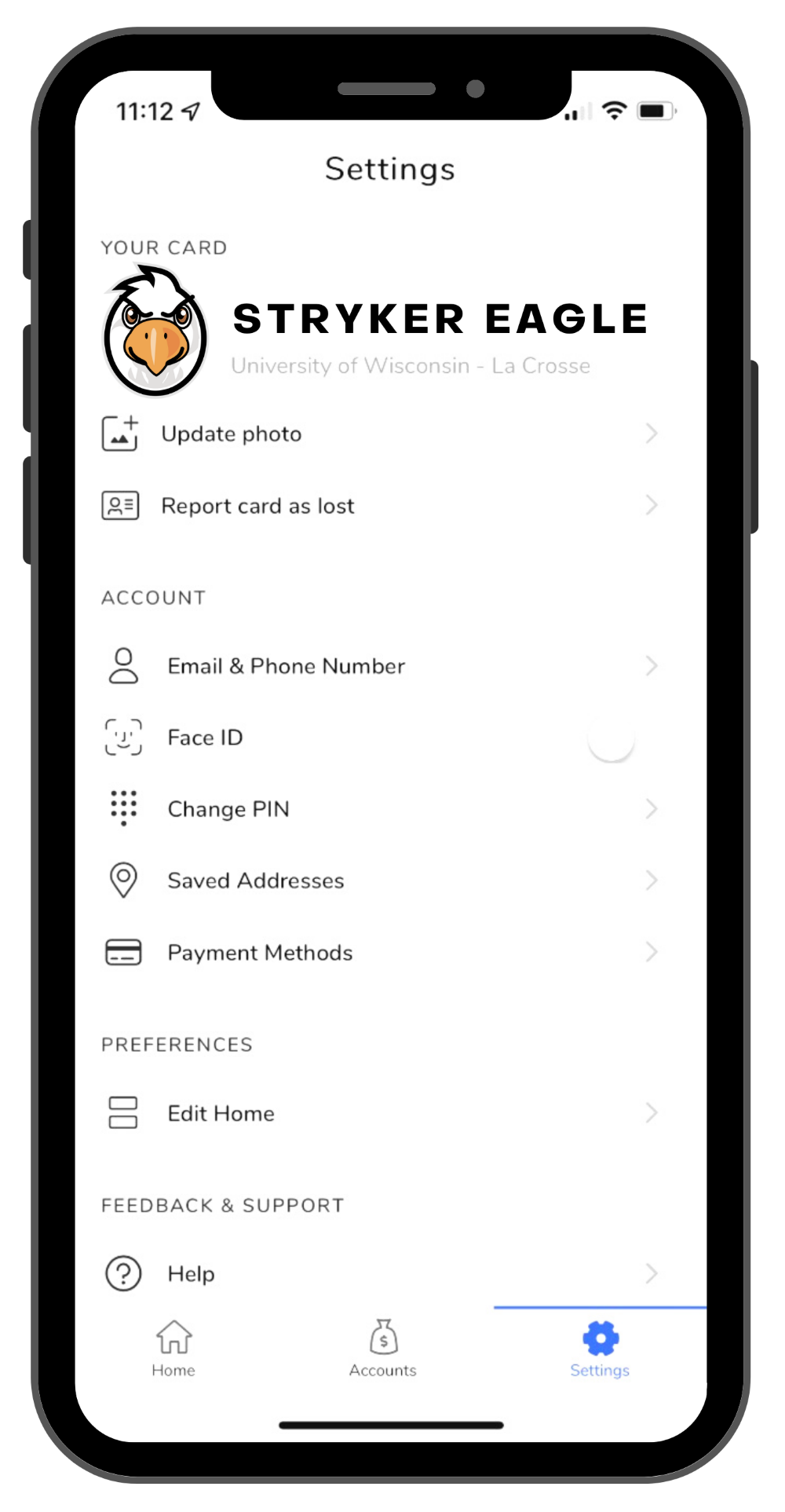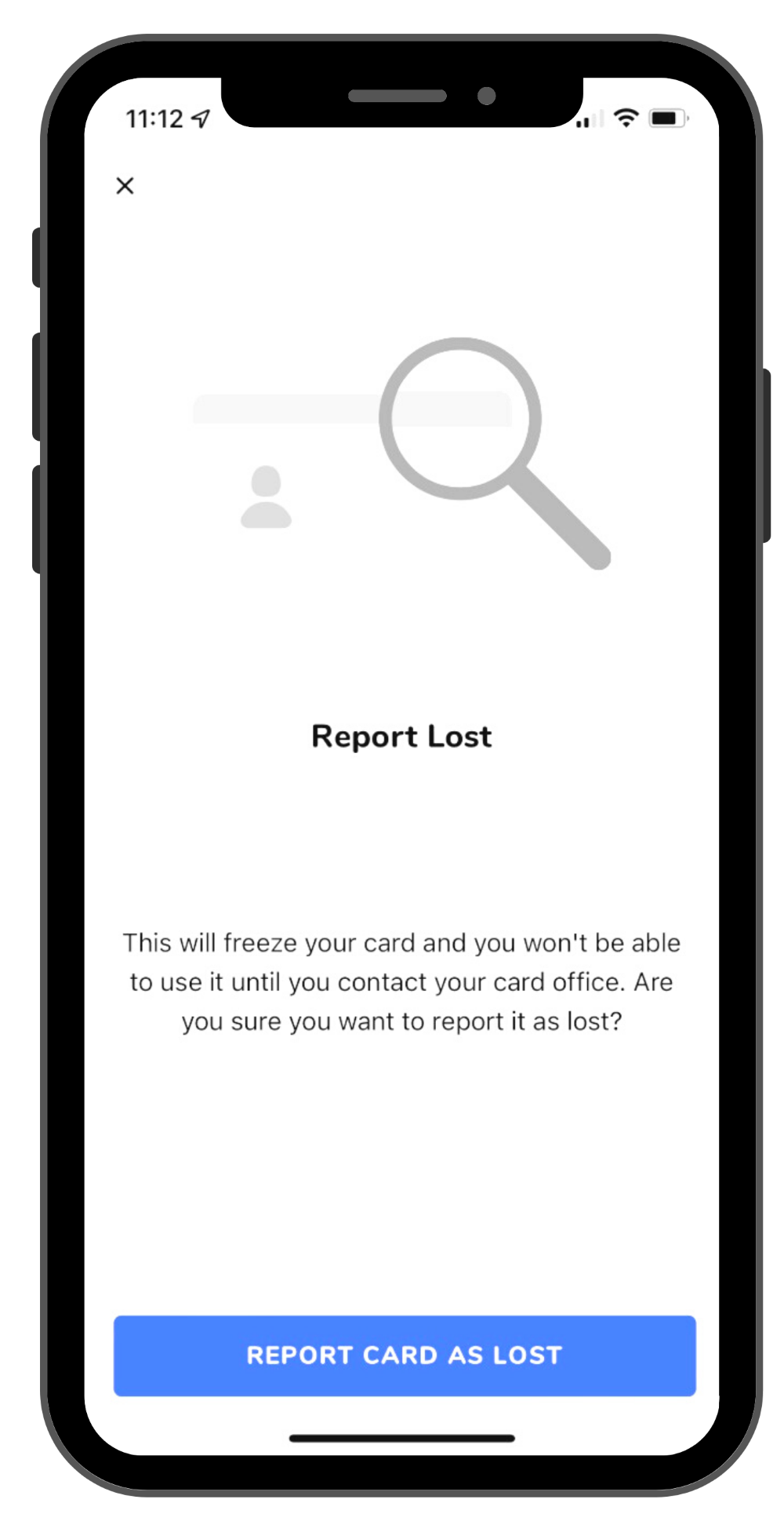 Campus Cash
Campus Cash is a declining balance account that you can access using your Eagle ID Card. It can be used to purchase items at campus locations such as the University Bookstore, all dining locations, snack & beverage vending machines, printing, and to do laundry in the Residence Halls. When you use your Eagle ID card to make purchases, the cost is deducted from your Campus Cash balance. Campus Cash will be carried/rolled over from semester to semester until the student graduates or is no longer associated with the university. Currently Campus Cash is only available to students.
Students:
Stop into the Dining Plan/Eagle ID office in the Student Union (Room 1131)

Forms of payments accepted: Cash, Check, or Bill Student Account

Use GET Mobile

Forms of payment accepted: Credit/Debit*, or Bill Student Account
Parents, Guardians or Other Relatives:
Use GET Mobile

You will need your Student's ID number & a Credit/Debit* card.

Stop into the Dining Plan/Eagle ID office in the Student Union (Room 1131)

Forms of payment accepted: Cash or Check
*Please note that GET Mobile does not accept international cards
Students who are graduating, transferring, or withdrawing from UWL are eligible to get their Campus Cash balance refunded to them. There must be a minimum balance of $20.00 to qualify for a refund & you cannot have an outstanding balance with UWL. Refunds are paid via check made out to the student & mailed to the address provided. If you would like to request a Campus Cash refund, please fill out this FORM.
For Laundry or Beverage/Snack Vending Machine refunds, please use this LINK.
GET Mobile is available to everyone at UWL and it allows you to do the following:
Upload an ID Photo
Purchase Campus Cash
Purchase Block Meal plans
Check your account balances for Campus Cash, Dining Dollars, Meal Swipes, and Block Meals
Use digital ID for Dining Locations Only (will not work for the MTU City Bus or Textbook Rental both require a physical ID Card)
There a Mobile App for students, staff, and faculty, it is available for download in both the App Store & Google Play Store.
Set up:
To login and set up your GET Mobile account, you will need your NetID and password as well as your DUO Multifactor Authentication set up.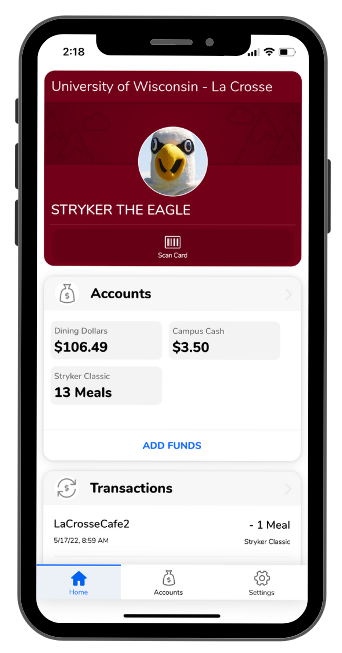 The card office does not assign door access, we can verify if you have access to a specific location or building. If you get a new card, all your access automatically transfers over to the new card.
If you are trying to get in somewhere & the card reader does not beep when swiped, please stop into the Card Office to determine the issue.
For access to the Campus Food Pantry, please fill out our access request form!
Categories
Residence Hall: Access will be granted once you have been properly checked into your hall (there is a 15-minute delay once you are checked in), if you are having door access issues please speak with your RA, the hall front desk, or the Office of Residence Life.
Access for a class: Professors assign access to specific labs, classrooms, or buildings if needed. If you are having trouble with access to a location, please reach out to your professor or that specific department.
Access is granted based on the information provided by your organization. Please visit MyOrgs to get access to the COVE Offices or COVE Storage.
Access is assigned by your supervisor or department. Please contact them if you are needing assistance.