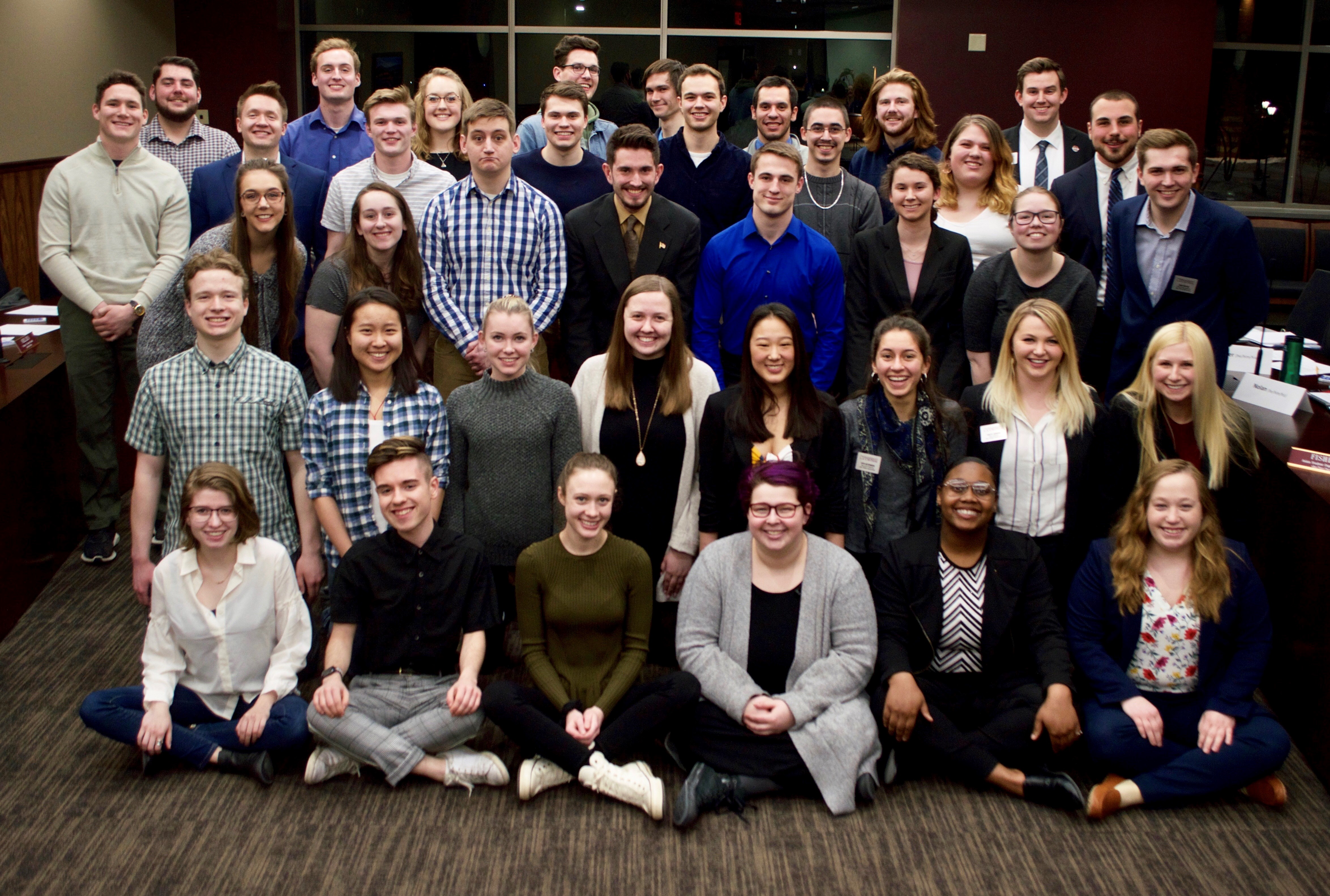 The UWL Student Association (UWLSA) is a student run organization that promotes, protects, and defends UWL student interests, and improves the University through a united effort. The Student Association is the official campus-wide student governance group, organized in accordance with Wisconsin State Statute 36.09(5).
The UWL Student Association mission statement is as follows:
The University of Wisconsin-La Crosse Student Association, composed of the entire student body, serves as an equal voice for all students in the University's decision-making process and promotes open communication among students, the UWL community, and the UW System.
The UWL Student Senate mission statement is as follows:
UWL Student Senate seeks to provide a student voice by advocating for student rights and responsibilities, fostering leadership, communicating student issues, and demonstrating respect for diversity in our actions.
The UWL Student Association derives its authority from State Statute 36.09(5):
"The students of each institution or campus subject to the responsibilities and powers of the board, the president, the chancellor and the faculty shall be active participants in the immediate governance of and policy development for such institutions. As such, students shall have primary responsibility for the formulation and review of policies concerning student life, services and interests. Students in consultation with the chancellor and subject to the final confirmation of the board shall have the responsibility for the disposition of those student fees which constitute substantial support for campus student activities. The students of each institution or campus shall have the right to organize themselves in a manner they determine and to select their representatives to participate in institutional governance."