Cabinet Biographies
A page within Student Association
Molly Westcott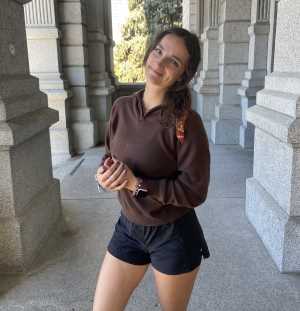 Molly Westcott
Hello! I am a junior studying political science and public administration with a business management minor. I am also the Vice President of our dance club - Kinesis - here on campus! My role as PR Director is to keep the public up to date on information regarding Student Senate and Student Association. I live off campus with four of my best friends! I am from Sheboygan, Wisconsin, which is a medium-sized town on the Lake Michigan coast between Milwaukee and Green Bay. Over the summers, I go home to work at the Kohler golf course Black Wolf Run, where I prepare orders in the kitchen as a chef.
If you're reading this, go check our Instagram page @uwlaxstudentgov!
Ximena Herrera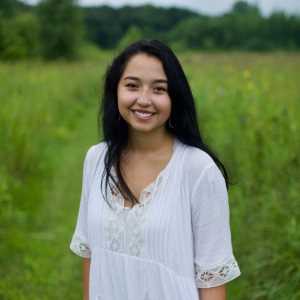 Ximena Herrera
I am a junior studying interpersonal communications and Spanish. I also work as an office assistant with Student Support Services. In my role as Student Association Inclusivity Director, I'm hopeful that I'll be able to help promote equity on campus and connect students to the resources we have available. I also look forward to helping raise money for the Women of Color Scholarship. If you'd like to contribute, use the following link: https://www.uwlax.edu/foundation/?fund=198059-530. Thank you so much, and please consider donating to this important initiative this year so that we can reach our goal of raising $3,000!
Grace Lopez Johnson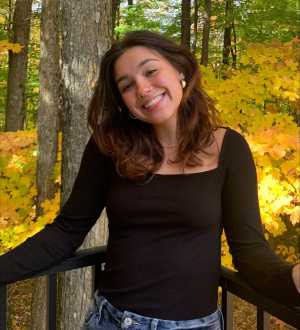 Grace Lopez Johnson
Hi! I'm a junior working towards a bachelor's degree in political science, environmental studies, and professional/technical writing. I'm excited to be continuing in my role as Student Association's Sustainability Director in the upcoming year and promoting positive change on campus. Outside of being Sustainability Director, I am also an active member of UWL Students for Sustainability. If you would like to connect with me, I'm always interested in discussing ideas that you think our university should consider to promote a better relationship with the environment!
Emma Latus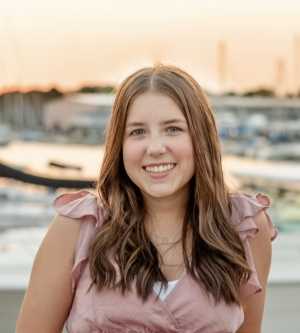 Emma Latus
I'm a sophomore majoring in political science and English with a minor in psychology. I served as the Secretary of Student Association last year and I'm excited to be the State Affairs Director this year. In my position, I hope to help advocate for UWL students within state government and encourage more students to vote (if you haven't registered yet for the upcoming November 8th election, check out https://myvote.wi.gov/ for more information)! I want to achieve my goals by working closely with students and representatives to create a larger role for student advocacy in Wisconsin.
Amelia Fortner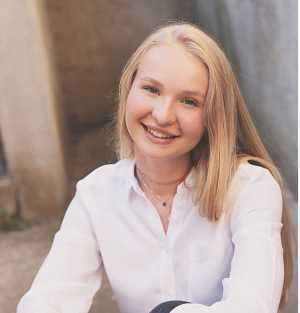 Amelia Fortner
Hey! I'm a sophomore transfer student who will be serving as Local Affairs Director this year. I'm undecided in terms of my major, but I'm interested in a career in the legal field or dentistry. Outside of this role, I'm also a member of the Alpha Phi Sorority at UWL. This is my first position within Student Association, and I'm excited to increase collaboration between our organization and the local community! If you are have a question about current events in county or city government, send me an email. And if you have questions about off-campus housing opportunities, check https://www.uwlax.edu/student-association/off-campus-housing/.